Things to do in Kuala Lumpur
Labels: restaurants, travelling
·
Posted by

Sihan
at 7/24/2011 09:50:00 pm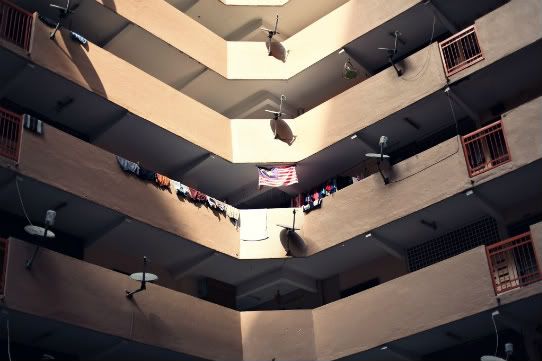 The next best thing (to feasting on a never ending bowl of eggplant moussaka) is going on an entirely spontaneous trip with the BF.

I hardly see this as a patronizing exercise. Cause as far as feelings go, it was a rollercoaster of emotions, dips, turns, whiplashes all thrown into the mix. But at the end of the ride, you're left with your head spinning and your heart craving for one more go. That's exactly how I felt at the end of our little escapade.

It all started with an innocent tagging of an email link. One click revealed a spectacle of lush green foliage, a beautiful abstract home stay standing in the middle of it. At this point of time, you would brush it away, pinning it as a standard gimmicky boutique hotel package; "I've seen it all before" escaping your twisted lips. But wait a minute, you might just be converted on this one. Sekeping Tenggiri is the brain child of Malaysian Landscape architect Ng Sek San. A 7-room guest house located right smack in a residential area of Jalan Tenggiri, the vicinity and décor speaks with resonating volumes of the preferred styles and character of the designer himself. Laidback, yet ultra chic in composition, I adored the wide usage of raw materials and recycled materials throughout the house. Imagine lamps made of disposed milk cartons and doors rescued from old kampong houses.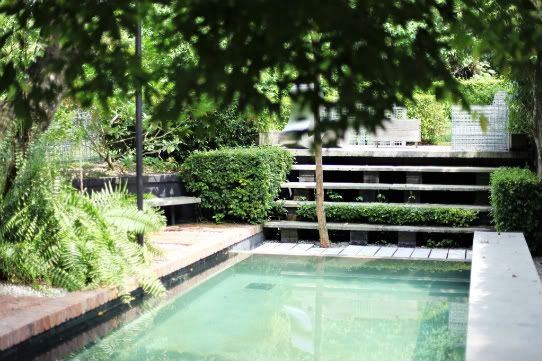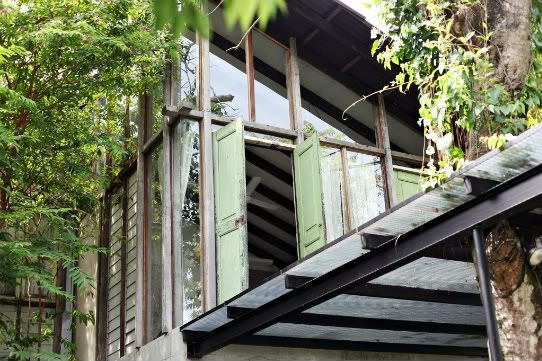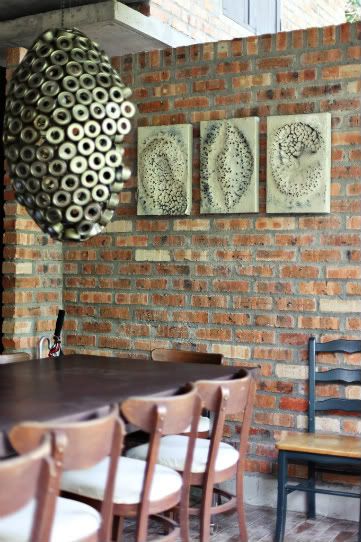 We occupied the glass room during our stay here. What beats living in a slightly voyeuristic life, yet in total tranquil privacy? One look at the scuffed doors and the lovely veins twining down a characteristically wavy branch outside our window and I was sold. Not to mention the lovely outdoor rain showers that we had amongst the coverage of bare brick walls. I couldn't help but marvel at it's understated beauty every time.

In conjunction to our lovely lodgings, our trip to KL was enhanced by the wide variety and gastronomical advances of the food here. Whether it be the old school wanton mee from Restoran Satellite or the 7 layers of Sin from Delectable by Su, all are tummy stirring experiences heightened by the presence of my dearest companion beside me as we indulged. One word of advice though, If you've got the time or the waistband space, you should – must give El Cerdo at Bukit Bintang a good whacking.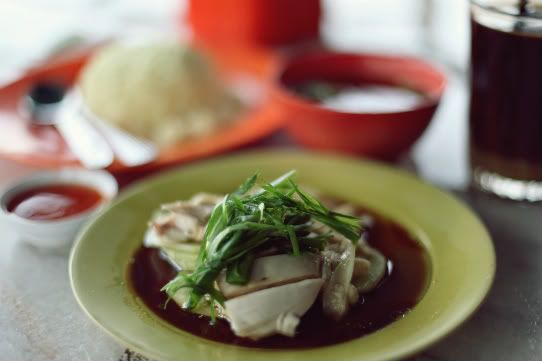 I don't suppose I can prevent from jumping the gun. But yeh, the pork knuckle was a solid work of art. And at this stage, I can claim that it's the best pork knuckle to date that I've tried. Think crisp skin, glistening with savory goodness and shouting its well managed blast furnace treatment through its golden brown hues. The hidden layers revealing a twisted realm of warm succulent meat intertwined with a detailed marbling of juicy fats. I shudder at the mere thought of this wicked source of euphoria.




Need a drink? Drop by one the many lively pubs and bars at the Bangsar or Bukit Bintang region. The former holds brims of Holland Village likeness in its wake. The many restaurants and bustling pubs making merry till the wee hours of the night. Bukit Bintang on the other hand is a cluster or rather a tight linear settlement of Irish pubs, Clubs and fabulous restaurants. As night sets in, ladies donned in dark lacey upholstery and short skirts attract the gazes of the many misty eyed men enjoying a pint or lots more of beer along the sidewalks. Beer has a draw factor here given the terribly hot and humid weather.

Last of all, use those pair of trotters (in my case, as my bf describes them) as your best means of transport. Walking can bring you to many places, and it's usually less damage-inflicting on the pockets; we are on the assumption that your feet works more efficiently than your shopping-eager hands. KL can be a haven for shopping fanatics with it's many bargains hidden in back alleys and at the tips of the locals mouths. I shall not stress on this anymore as I myself am not too much of shopaholic. Meanwhile, while you're at it, take a breather and visit the twin towers. Despite it's mediocre post card performances as Malaysian icons, they do perform better in real time. Soaring to dizzy heights and assuming a hauntingly beautiful silhouette once the magic hour sets in. Lay on your backs and enjoy the view as the tiers light up individually from top to bottom.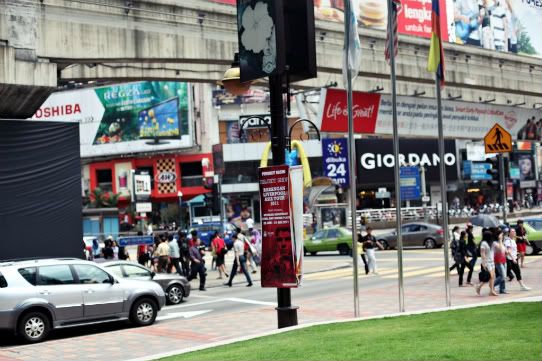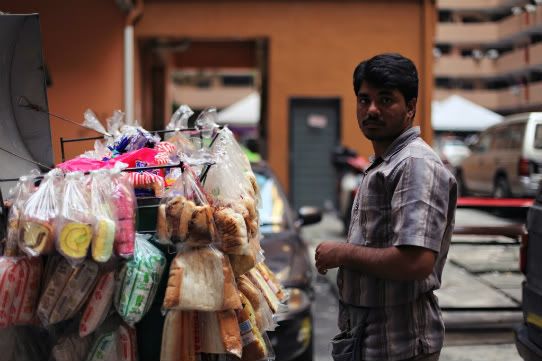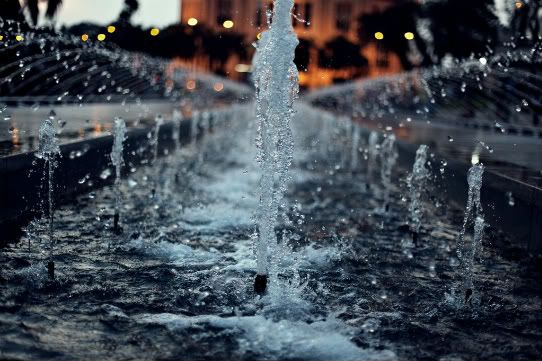 So there it is, a trip to KL in a nutshell. An experience so short yet un-denyingly sweet in all aspects Most importantly, hold an open mind and you'll learn to embrace all that comes your way.

Cheers guys. Updates on Sydney coming your way!