Clifford: Not so fine dining
Labels: burgers, clifford, desserts, hidden finds, overrated, raffles place
·
Posted by

Sihan
at 9/01/2013 11:37:00 pm


In light of a recent festive occasion (my mother's yearly statistical increase of nagginess level), we chose to bask in the laps of luxury of the Clifford Restaurant located at Fullerton Bay hotel.

Ushered to our tables, I was floored by the beautifully outfitted dining room. Gorgeous woodgrain dining tables and chairs with a lavish touch of red fabric throughout. The lovely table lamps emitting a pale glistening of light that provided the ideal intimate settings for a hearty meal with loved ones; (though I imagine having a male companion would be tons more interesting)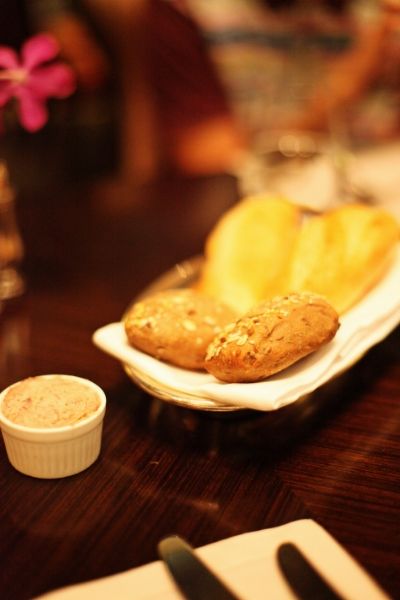 To kickstart the evening, we were treated to baskets of bread served with french butter on the side and a lovely duck rilette served in miniature ceramic pots. I adored the pate and completely broke my 'less-carbs' rule with the delicious tango of flavors between the warm slightly crisp bread and the well balanced pate.

My starter of Hokkaido sea scallop and Boston lobster carpaccio with black truffles vinaigrette ($28++) was a real piece of art work on the plate, unfortunately, failed to deliver in the taste department. The overpowering acidity of the vinaigrette blocking out the sweetness of the fresh scallop and lobster completely, the thinly sliced shards of black truffle lost in translation.

The Chicken Salade Caesar fared much better with the poached chicken slices drizzled in a light dressing stealing the limelight. The foccacia croutons were absolutely addictive in this dish. Note that the portion size was a tad big for a starter so you might want to consider sharing. (be nice...)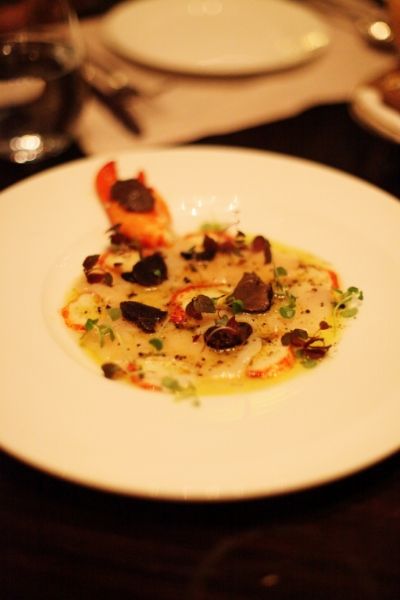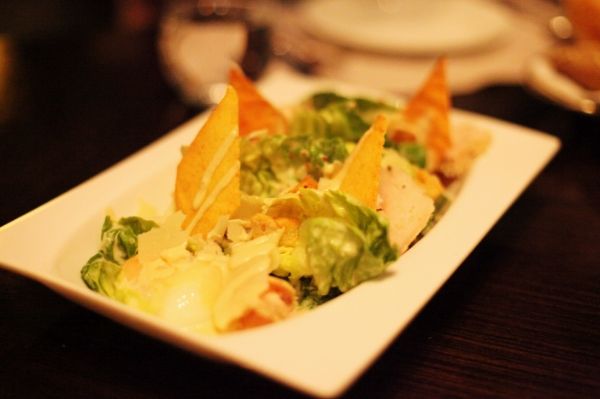 For the mains, it was a toss-up between the duck confit and the Wagyu Foie Gras Burger which I eventually leaned towards since we all know the pulsating effects of burgers on my teensie heart. Aged cheddar, caramelised onion jam and a slab of seared foie gras complete with truffle fries. This sounds like an absolutely dream on paper, lamentably, the entire dish just didn't sit well with me. The burger buns which were in all honesty nothing to boast about had been completely soaked through from the tomato slice which sat so unstrategically at the bottom of the burger. The patty lacked seasoning on any level and hence the lavishness of the foie gras forced the make-up of the dish into borderline clunkiness. And if you were hoping for the truffle fries to act as redemption, they weren't. The truffle flavor was way muted and perhaps I've been spoilt by at least double fried potato standards; hence these left much to be desired. I was upset... hence the continuation into dessert.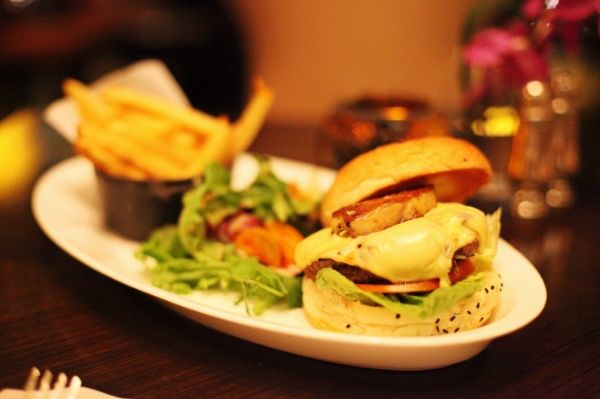 Tarte tatin for two, was enjoyable. Love the touch of caramel on the plate that elevated the simple dish to a higher level. The Chocolate Moelleux was yet again another flop with a non-existent liquid center, I did love the crust that had emerged on the rich chocolate brownie like cake, but that aside, I was sorely disappointed.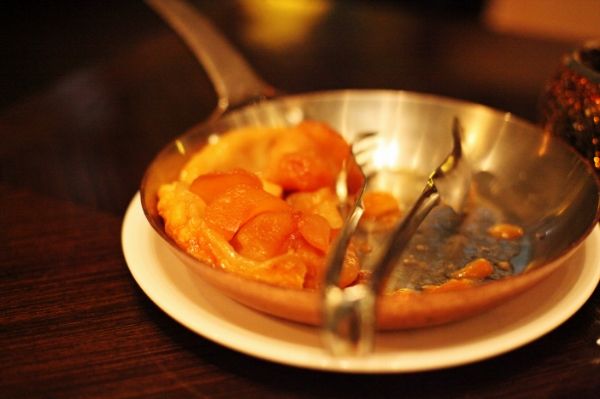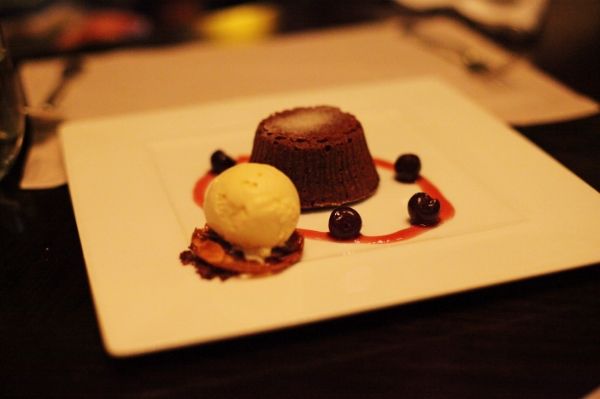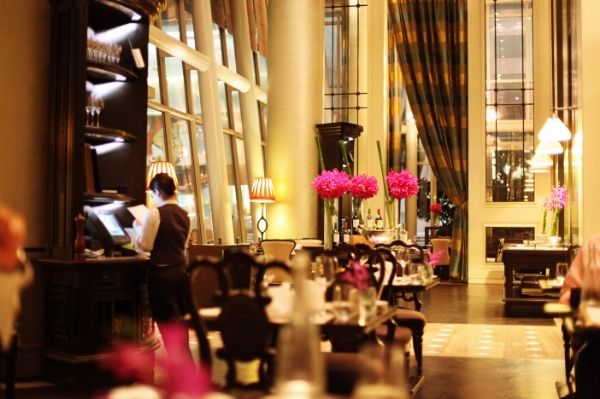 Petit fours were brought to the table at the end of the night. I wish they hadn't since these outsourced beauties did nothing to justify the tummy space they had taken up. The macarons were just wrong; and the kueh lapis was a dried up mess. Pardon my straightforwardness in this post that may come across a bit crude but restaurants like these should serve food befitting of its image. It's a shame how one can dine in such resplendent settings and yet be served such mediocre food.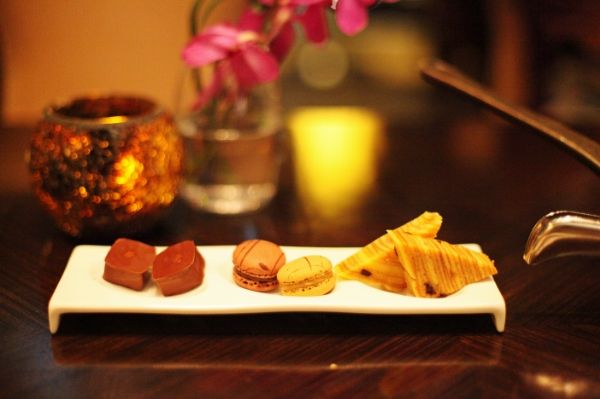 Clifford Restaurant
The Fullerton Bay Hotel
80 Collyer Quay


P.S. I would like to announce the launch of my SYD edition blog over at Snap Eat Love. Do 'like' my Facebook page https://www.facebook.com/snapeatlove for updates about my foodie escapades in Sydney!