Eating out: Al Marhabani
Labels: dubai, food, restaurants
·
Posted by

Sihan
at 8/01/2010 01:35:00 pm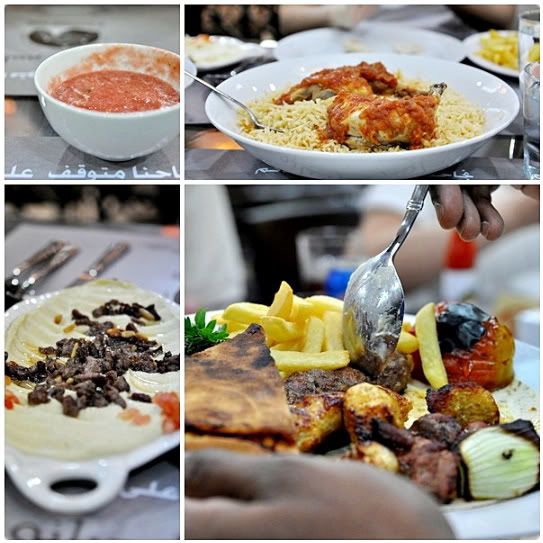 Making a strategic expansion from the disarrayed area between Dubai and Sharjah, Al Marhabani has emerged with a spanking new outlet along Jumeirah Beach Road. Much to the delight of patrons around the region who are more than willing to put in that extra dollar (significant increment in price in this outlet in comparison to the original outlet) to indulge in this humble yet tasty Yemeni cuisine.

Specialising in Mandi, a traditional Yemeni dish of meat (lamb or chicken), basmati rice and a mixture of spices. The meat is usually cooked in a tandoor, suspended above charcoal and cooked till tender.

Being Singaporean, I would make the general connection of mandi to our popular Indian dish of Biryani (ahh.. fond memories of junior college and the frequent early lunch break escapades to lay our hands on Mutton Biryani seeps in); it's almost similar in structure and taste albeit less sinful given it's slightly moister rice, reminiscent of more stock added in comparison to the Indian version laden with good ole' fats. Nonetheless, Mandi despite it's healthier stance, does not compromise in terms of flavor and I was smitten by it's addictive combination of marinated roast meats and brightly colored rice.

Try the mixed grill should you feel a little more on the carnivorous side. Otherwise, the mandi dishes are a safe bet and a fantastic option to feed huge rowdy bunches of relatively hungry people. Passing huge dinner plates around the table can be a fun sport sometimes.