Gourmet Abu Dhabi: Part 1
Labels: dubai, events, food
·
Posted by

Sihan
at 2/25/2010 02:04:00 pm


I had the good fortune of attending some masterclasses in line with Gourmet Abu Dhabi. The first one lead by Bob Blumer. Let's just say I must have been the first applicant for this event evident from my name being placed the highest on the list. Overenthusiasm for a valid reason of course.. truth is I've been fan for the longest time. Since his younger days in the filming of Surreal Gourmet where you are highly likely to catch a funky mad scientist looking like guy in a colorful shirt grinding black pepper from one of his peculiar shaped grinders. The surreal gourmet was a tv staple for me and I admired his impromptu and random ideas for cooking styles and odd revisions of food presentation. So to meet him in person was just an entirely surreal experience for me.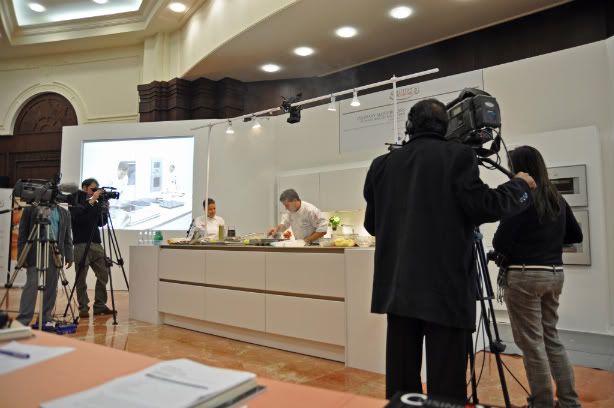 the view from our seats. Blocked off by the large cameras and consistent shifting of the lady photographer.




Chicken Popsicles served classic Bob Blumer style. Well, everything tastes better when it's on a stick, no?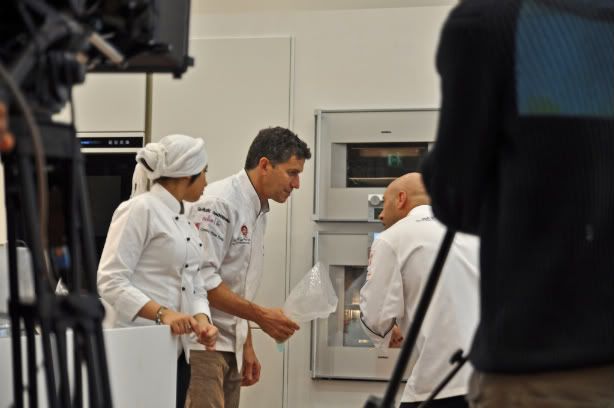 Problems with the oven leading to a confused congregation. That's the problem you get with appliances that don't make any noise...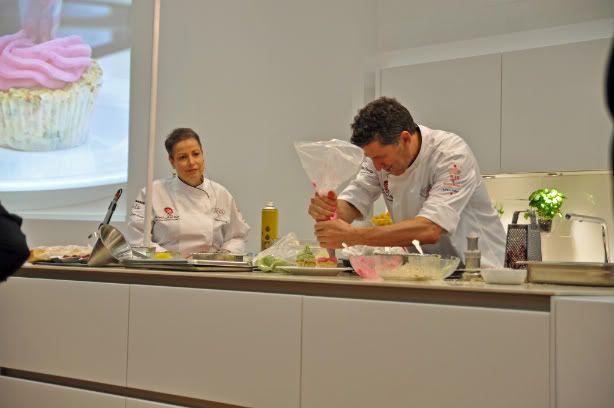 Fish Cakes with Pesto potato mash and beetroot infused mash. Loving the vivid colors.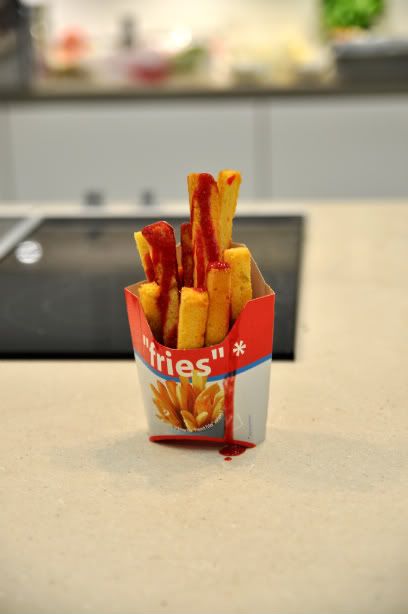 And last but not least, french fries? nooo... desserts! toasted pound cake with raspberry coulis. Again, thumbs up for the wacky presentation.


Following the demonstration, I approached Bob with quivering hands. Whispering my well wishes, we parted ways, with a slight fleeting of my heart and a photo for keeps. Then I thought to myself, "I can't believe I just met Bob Blumer!". A slight delayed response with butterfly effects that lasted a pretty long time.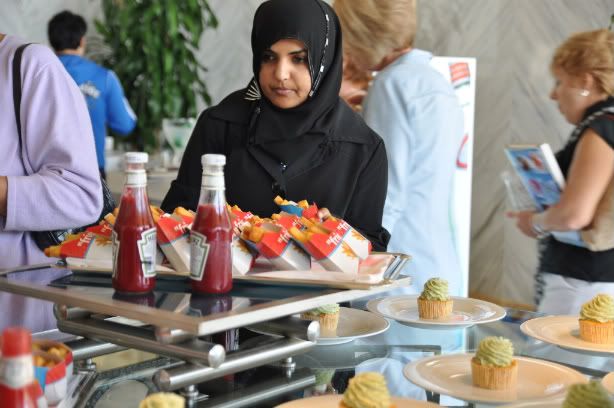 Food tastings in the hall outside. The psuedo 'french fries' were absolutely lip-smacking. The fish cake... I must say beared a strange resemblence to otah, even with a spicy kick to boot. All in all, masterclass with Bob Blumer was a treat for me, and I enjoyed every single moment of it as long as it lasted.




Next, stay tune for Paco Roncero's molecular gastronomy classes in the coming post!