running away
Labels: chocolate, thoughts
·
Posted by

Sihan
at 2/07/2010 11:06:00 am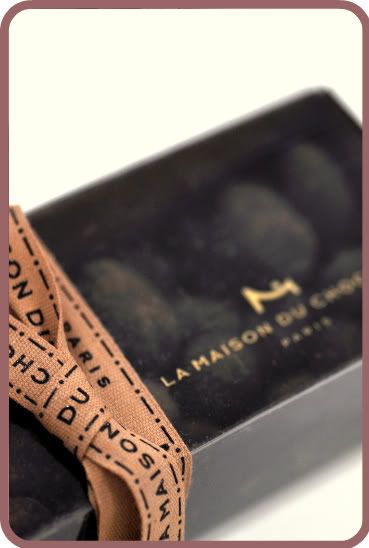 Running makes me happy. A transparent statement that carries depth in every aspect, let me indulge you.

I've long had a history of running, beginning from those days when dad had to shove tidbits of cash into my grubby pockets in gentle persuasion to get me on the tracks. You see, the logic was simple, you need a companion for your 1.6km IPPT training, pay your 10 year old daughter to pace you. And so I did. Gradually building up a stronger facade in placement of my asthma pervaded lungs, stronger legs and a steel will. Soon, I was fleeting round the tracks with dad living in a constant cloud of dust (no kidding).

In secondary school, I joined the school cross-country team and the track and field team. And running became part and parcel of my life. The endless muscle fatigue, feeling of constricted lungs; I embraced it; an oddity as I see it now. Moving on, army days saw a new level of running achievement being accomplished. Running alongside the boys, I stood my ground, only to be met with moving obstacles in my path (yes, I do bear grudges until now).

As age caught up with me, I moved on to longer distances as most athletes do. Marathon crazed, I took part in various adventure races and long distance events, only to encounter the rattling grunts of my knees below me. It dawned upon me, I was no longer young. So I took a step back and took a rest from the heavy scheduling of knee and ankle battling sessions, turning to yoga instead for recuperation means. I would like to think it worked, but in actual fact, it didn't. So, it was back to the running trainers.




These days, I still run. Morning jogs through the residential areas around the Al-Safa region (Dubai) or evening runs whilst basking in the orange glow of the setting sun. Always a new experience everyday. Whether it be battling the swooping attacks of the wannabe vultures, the strange road-direction questions I get (think speeding cars that come to a halt beside you as you make your way down the pavement) or even avoiding the demonic and sometimes quizzical stares of the Indian gardeners working the lush grass patches outside the mansions; running is always a joy and an adventure.

Some magazine reports claim that women who tend towards doing long distance runs on frequent basis have issues with their weight. Since I'm probably to get struck by lighting if I deny this, YES, I do have an issue with my weight and my body. One has got to pay her debts for all the lavish cuisines and indulges yes? Life is fair.

But that's beside the poin

t. Running just brings me to a whole different realm of elevated spirit, mediative thoughts and an open mind. In short, it makes me happy. Sometimes, that alone is enough to drive people to do crazy things.

Another object of desire that makes me happy, simply Chocolate. And not just any chocolate... gourmet chocolate! Thanks to a lovely couple, I got my hands on several bits and piece of chocolate from the legendary la maison du chocolat. Almond Praline truffles. Just amazing... I could go thru 5 of these in seating without feeling a single itch in my throat. The Cuana Bar 74%, a full flavored dark chocolate bar was good as well, with a delightful sheen and crisp bite to it. Intoxicating, the lure of chocolates.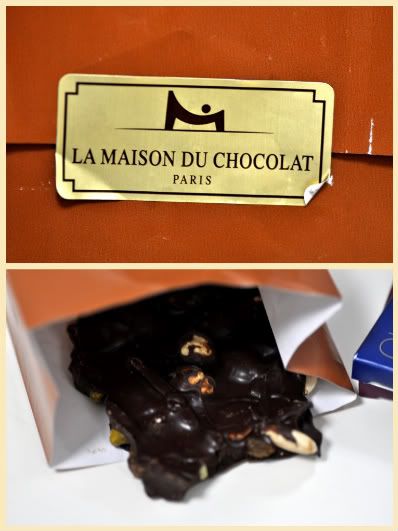 So in the end, it all sits right. Feeling tired and not too keen on dragging out the ole jogging shoes? Have a bit of chocolate then. It all works the same way.