2Fifteen kitchen
Labels: apple, brunch, desserts, french, hidden finds, restaurants
·
Posted by

Sihan
at 12/10/2012 12:16:00 am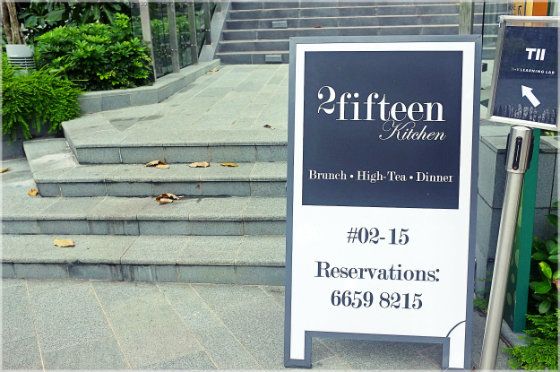 Curiosity kills the cat. and the cat rises to heaven after its ordeal.



After spying on an article recently published in the local Food and Travel magazine. I decided to give the establishment a call to find out more about their month old ala-carte brunch buffet offer. To my surprise, I encountered a very friendly and knowledgeable staff member over the phone who graciously explained the brunch buffet and its benefits to me in detail. Taking the time to state the special mains of the previous week as well as to highlight to me the prospects of a lamb roast carving available this week. I was sold instantly, who could say no to such brilliant service standards?

Mind you, but finding 2Fifteen kitchen may lead to quite a treasure hunt. Located at the back of Rochester Mall, it is the easiest to spot from the carpark located at the mouth of Rochester drive. Helmed by Chef Kenny Yeo, 2Fifteen kitchen attempts to bring French fine dining to the ghettos (or should I say to a more approachable level). However, since I was partaking in brunch, there weren't so much references to the french cuisine; still I held high hopes for the finesse of the dishes.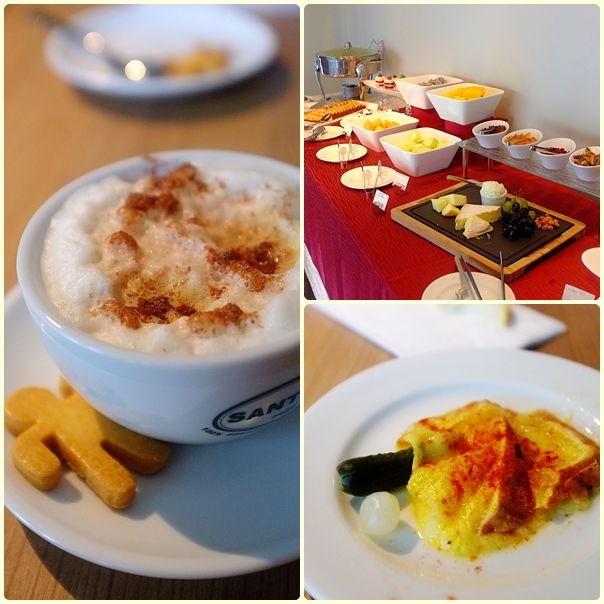 Choice of breakfast items were aplenty, nonetheless, I was lured by the intent of gluttony. Couldn't shake off the notion of a buffet with the added luxury of an ala-carte dish. For those who pick this option, don't raise your hopes too high, the modest buffet spread may not exhibit the grandeur of the usual hotel renditions but please don't be disheartened. On a general note, all the items are akin to the creme de la creme. Here we're talking about artfully presented cold cut selections, salmon and horseradish cream. Beautiful cheeses (not to mention the raclette swiss cheese coupled with a petite pair of gherkin and pearl onion; to die for) served with toast which was brought to the table, piping hot, by the earnest staff.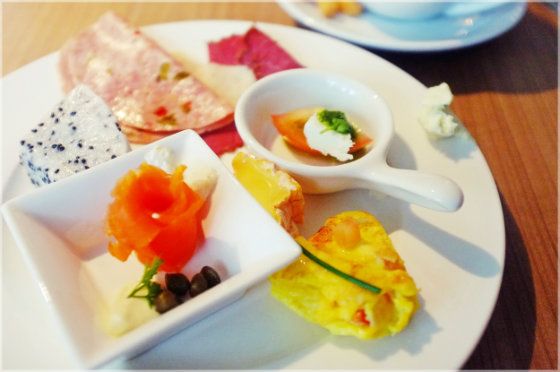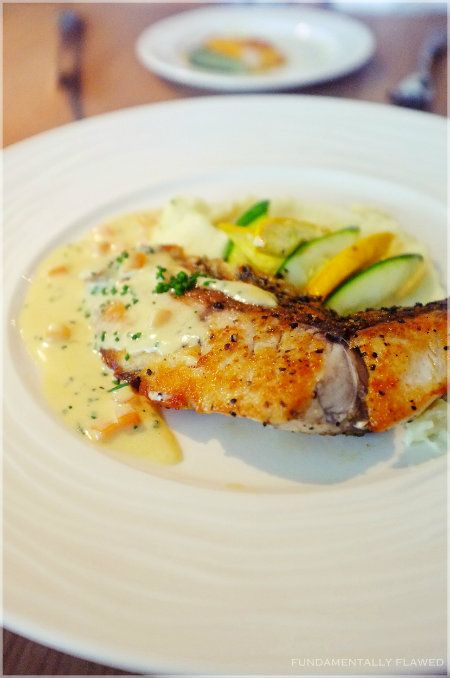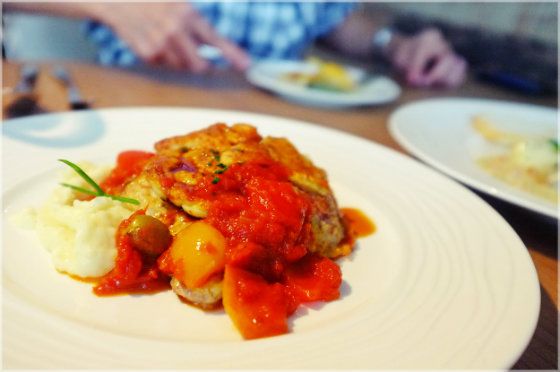 Special mentions go out to the roast lamb which was carved to order by a chef. It's pinkish hues telling sweet tales of its succulent nature. Our ala-carte dishes arrive shortly after, Pan seared Barrumundi with Pernot Sauce. This was delicious, the fish cooked to a perfect doneness, the firmness of the flesh melding with the complex creaminess of the sauce.

Our other main of Pan friend pork collar with cheese, mixed herbs and tomato sauce was profoundly disappointing, the thick pork steak, alluring cut and all, brought down by the richness of the sauce and the cheese crust that had somehow turned soggy with the spate of tomato sauce.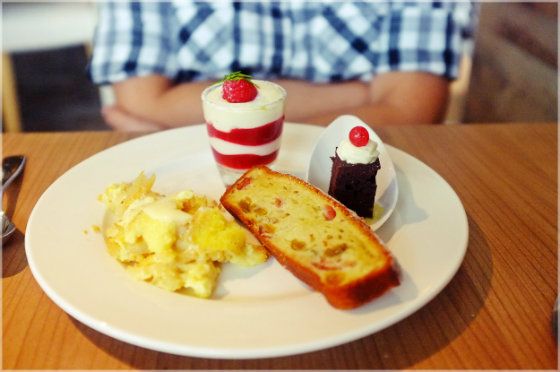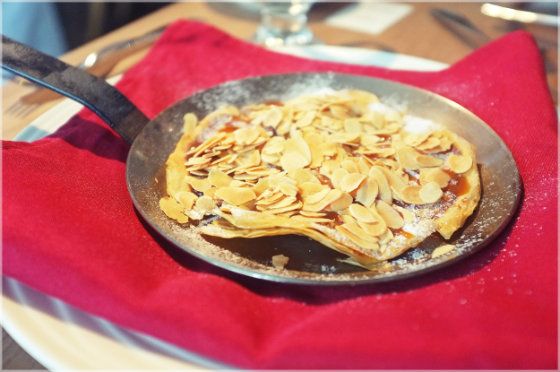 There and then, we wiped off our knives and leaped on to desserts. An ode to the bread and butter pudding stationed on the line. You are the air that I breathe. It's mind boggling how something so seemingly humble can evoke such a huge response in my palate.It was by all means.. perfect. Layers of thinly sliced apples, buttered bread well soaked in a vanilla custard and a sprinkling of lightly toasted buttery crumble over the top. This was a delight to eat along with the vanilla bean creme anglaise. Until today, I am jealousy of the in-house pastry chef's wizardry. Another dessert item that blew my mind was the apple tart ( a complimentary item courtesy of Chef Kenny); wafer thin with a robust apple zing and toasted almond flakes; this was a sure winner in my books.

Will return for more main courses and desserts one day. Thanks Chef Kenny Yeo for your kind hospitality.



2fifteen kitchen

35 Rochester Drive, #02-15,
Rochester Mall,
Singapore 138639
Tel: 66598215