Birthday Weekend: Shin Yuu and frolicking in St Regis
Labels: birthdays, cakes, desserts, japanese, restaurants
·
Posted by

Sihan
at 12/23/2012 12:14:00 am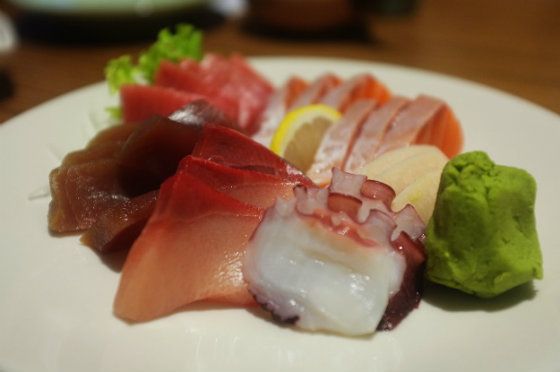 It's been almost two weeks since my last posting. It seems as though I have an extremely tough time adhering to regiments. Darn. Just when I thought I had reached a regular stride. Blame it on the coming of Christmas; I'm left exhausted and honestly, just a teenie bit spiritless. Turns out this Christmas has become a record breaking uninspirational one for me. Thank goodness my birthday just falls a step ahead of this busy procession. My birthday weekend was a blast, thanks to my lovely girlfriends and dearest family.

Shin Yuu @ Greenwood Avenue was my choice for dinner. (turning around at this point, I kind of regret my choice) Tucked away in a serene neighborhood of shophouses housing tons of dining choices; I was surprised not to have discovered this till a while back when a young friend of mine mentioned it in his deep perplexing hunger after having to fast then gone through an operation.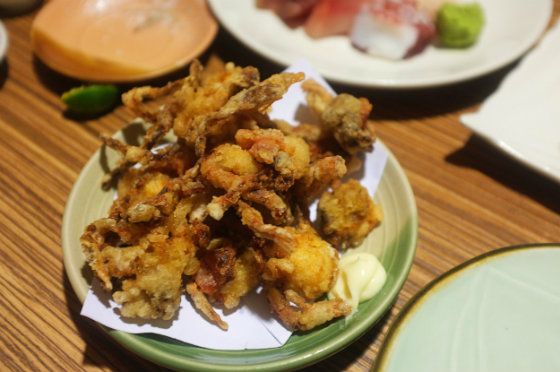 We were given the private tatami seating area upon reservation. Extremely claustrophobic in my opinion, kind of tampered with my appetite.

With regards to dinner, there were extremely high points and very depressing trenches of misfortunes. Complimentary items were the stars of the show more often than not, with the tea pot soup and aburi special sushi leading the way. Some other items that you should fill up on is the sashimi. Not because, we're pretentious cheapos and chiong-ing the sashimi would guarantee our money's worth. *snorts* On hindsight, the Sashimi Moriawase was undeniably good. An assortment of Maguro(Tuna), Hiramasa (kingfish), Mekajiki (Swordfish) and Shake (salmon); these set a benchmark so high that caused an inevitable failure of most of the following dishes.

The Kani Kaarage (soft shell crab) was another my favourite dishes. Generous in portion and possessing a crispy light batter that remained crunchy throughout our long dinner. The Agedashi tofu, yum, Hotate Mentayaki, yum, the Wafu tenderloin steak, not so yum. The texture of the meat carrying a strange bite, possibly from an overloading of meat tenderizer.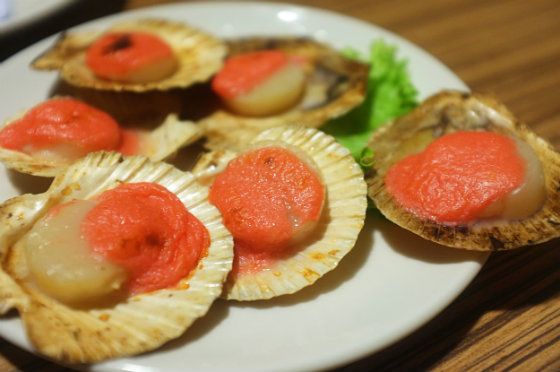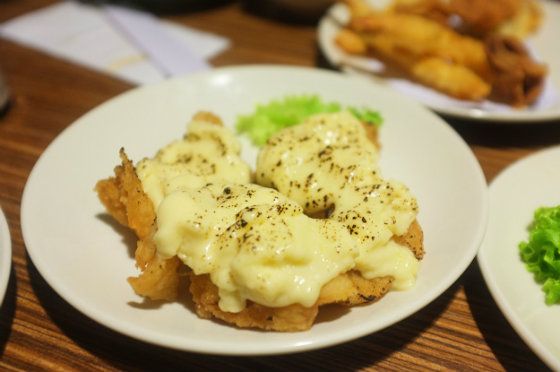 The dishes right above and below this comment failed miserably, even more so as highlighted dishes by the establishment themselves. The Shin Yuu Special Sakana Chiizu ("Dory Fish topped with Cheese") had a offensively cloying layer of bechamel like sauce draped over the fish. It could be an error on the chefs part, but most of the roux sauce carried the flavor of raw starch. The description of the dish below eludes me, yes, it was that unimpressionable. Prawns drenched in some kind of dashi stocked cooked egg. A terrible idea gone viral. Avoid this at all cause.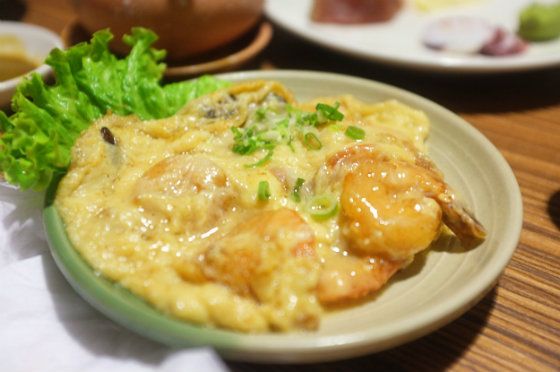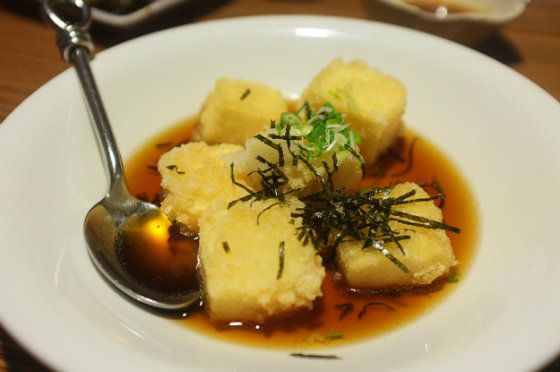 Shin Yuu meaning 'best friend' in japanese did not live to expectations. Thank goodness for real close friends who planned a St-Regis staycation.

From surprise birthday riesling toasts to un-refrigerated birthday cakes from Basilico Sweets; I appreciate all the effort put in by the girls. Transition into mid twenties has been plausibly calmer than expected. The night preceded in true party fashion with us girls let loose in Clarke Quay. We partied hard! Cheers to long standing friendships and many more trips to come. Love you all.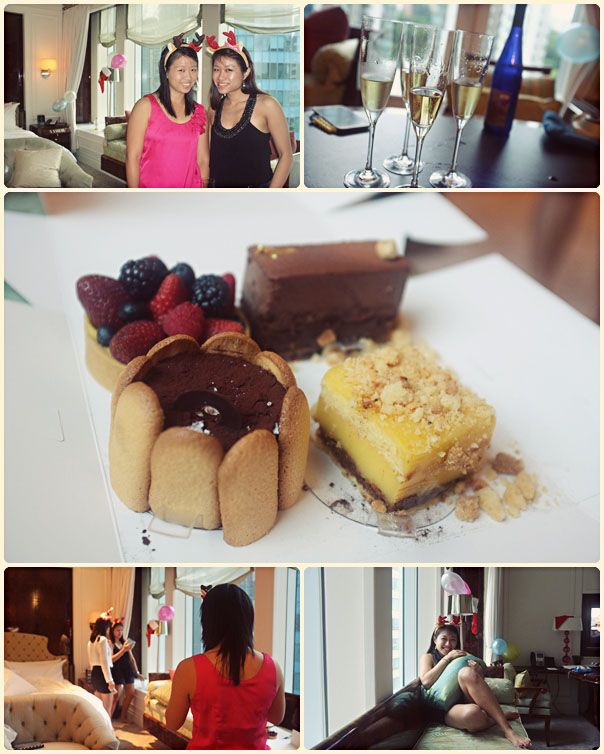 Shin Yuu Japanese Restaurant
16 Greenwood Avenue
Hillcrest Park
Tel: 6763 4939
Opening Hours: Daily Lunch 12pm to 3pm (Adult - $36.90++, Child - $21.90++)
Daily Dinner 6pm to 1030pm (Adult - $49.90++, Child - $29.90++)