Short order
Labels: dubai, pancakes, travelling
·
Posted by

Sihan
at 11/27/2009 07:38:00 pm


Or rather an order placed on short notice sent the two of us scrambling to lulu's in a supermarket sweep fashion as we prowled the aisles for ingredients.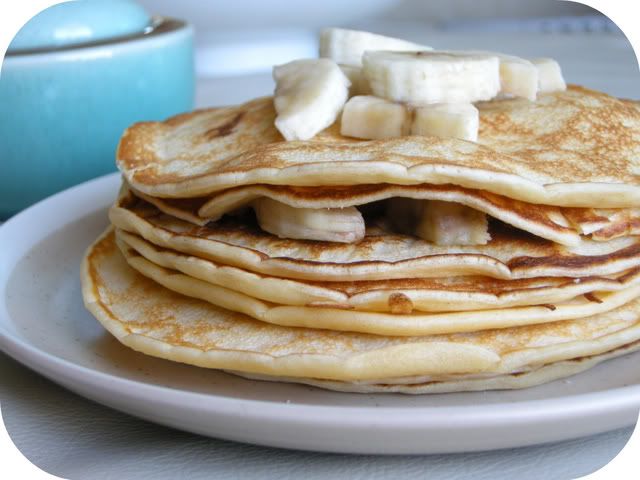 100 entrements to be ready in a night. Personally I found the bout of sudden confidence in our strange deliverance truly a bit peculiar, but I held on to my tongue as I whisked, stirred, piped and filled.

Obviously I survived the night to tell the tale.

Not without paying a price evidently. Feeling slightly under the weather now, my body experiencing a tender tug to succumb to a deep slumber. If only I could sleep all day...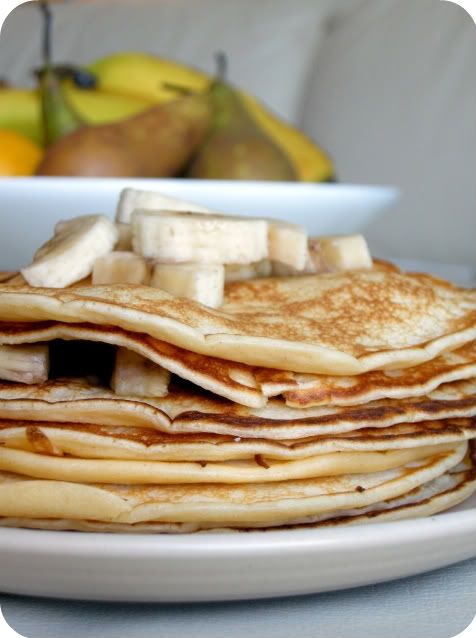 well, as to the pictures of the fluffy pancakes. Just thought this blog needed a bit of personal touch after all the dining out posts in the run. Hot pancakes from our own kitchen, sloshed with honey and topped with fresh bananas. Comfort food for the exhausted soul.



On a seperate note, I'll be back in Singapore for a good 4 days from sunday onwards. And seriously, I can't contain my excitement at the notion of seeing you again. *you, you and you!*