Dim sum lunch @ Hukama
Labels: dubai, food, restaurants, travelling
·
Posted by

Sihan
at 11/23/2009 10:34:00 pm


2 posts in a month. oh gosh.. I've certainly slackened quite a bit. By any means.. slow and steady as I please. Here's a belated review of our delightful lunch at Hukama @ the Address Old Town. Wonderful dim sum as promised...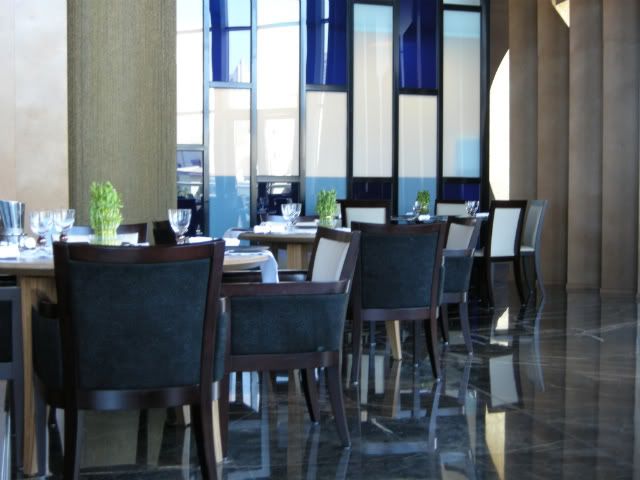 Getting in tune with the abstract and somewhat unconventional decor of the restaurant was a rather perplexing affair to begin with. We settled down into our chairs, the rough white linen so reminiscent of the humble table cloths we had back in the olden days. A quick scan around the restaurant; we spotted a Hong Kong triad leader look-alike with freshly ironed white pants and striking white leather shoes to match and a caucasian father with 4 impish little girls in tow. Strange combination of diners.. check! Now.. our doubts perhaps rose a bar higher. Could this establishment possibly serve up a good dim sum meal?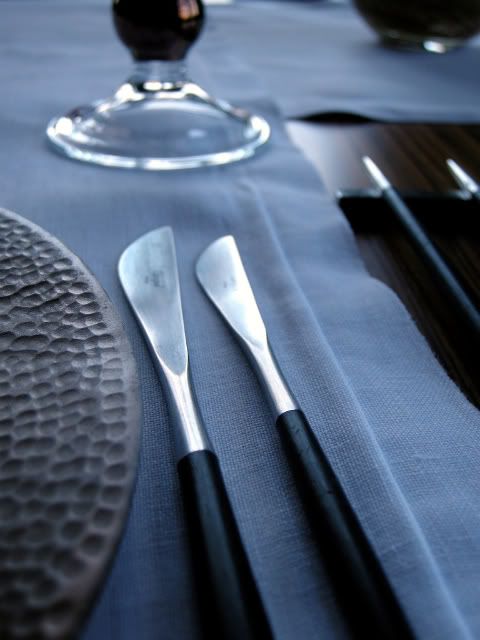 At the very least, the presence of China-bred waitresses adorned in festive vietnamese inspired wrap-round uniforms serving us were are only form of consolation, till the food was served of course. Whilst waiting for the tardy procession of food to begin, we toyed with the exquisite cutlery placed on the table top. Admiring the sleekness of the fine instruments.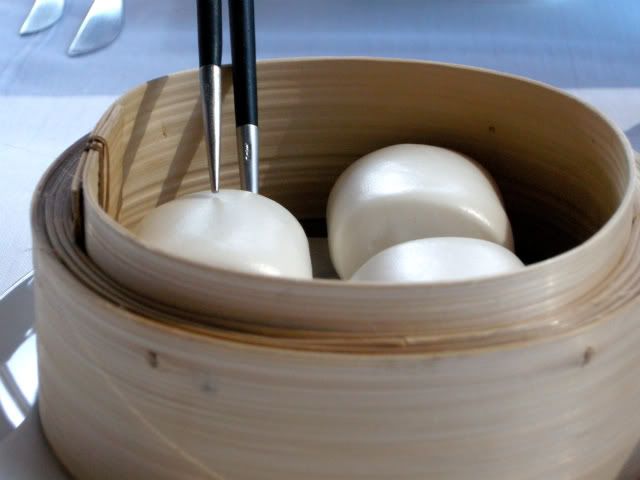 I'll spare you the details of us plodding thru the extremely unhurried meal. With an array of steamed and fried dim sum, main courses and desserts chosen from a prescribed menu for AED 108 per person, I must admit that this proved to be quite a decent deal for a yum cha buffet, or rather a pseudo one considering that you were limited to a choice of 3 steamed dim sum, 2 fried dim sum, 4 main courses and 2 desserts. Accompanied with superb ambience but pityingly sleepy spa music, it might be a place you could consider to go if you desired a quiet location for a professional meeting of sorts. Food standards wise, two thumbs up; all the dishes were wonderfully executed with the fried yam puffs and the fried prawns flavored with milk and oats being one of highlights of the crawling afternoon.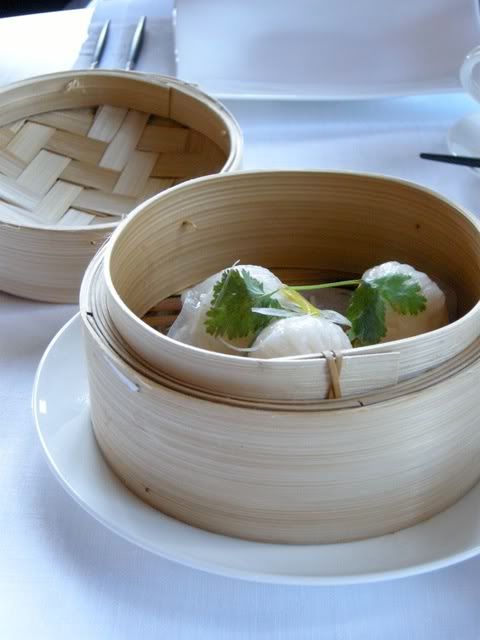 Our crystal dumplings with seafood and bamboo shoots. A master piece with its translucent skin with its melt in the mouth texture.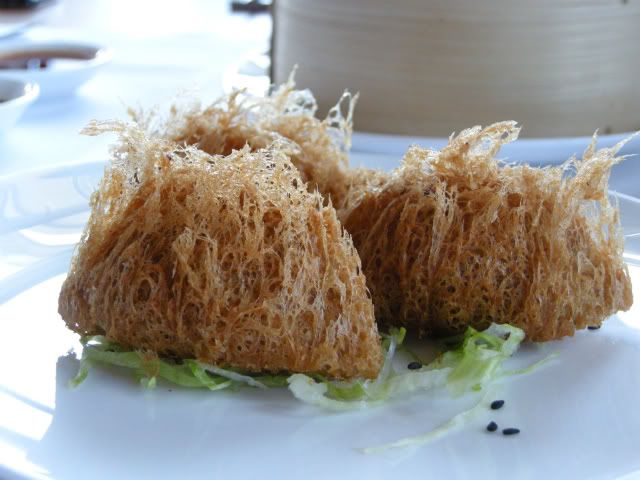 the piece de resistance.. the beautiful fried yam puffs featuring an almost buttery and glorious outer shell that yields very so graciously to reveal a slightly sweetened yam filling. A perfect score for this one.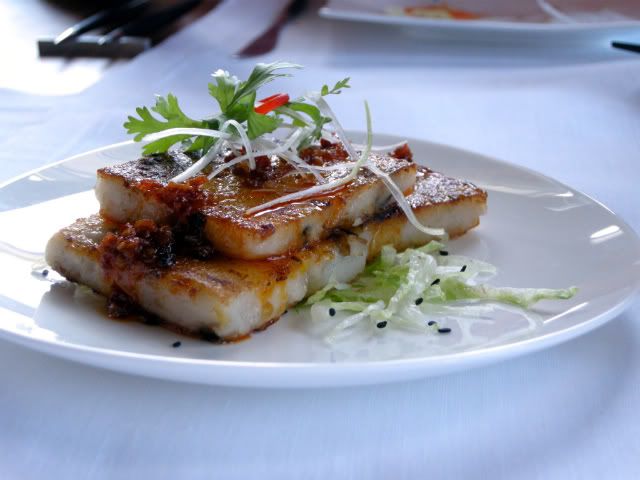 and another shot of the fried turnip cake with mushroom and XO sauce. oh. so good. But still far off compared to the heftier versions in Singapore. Snipping thru the crisp exterior of the carrot cake with a scalpel of a knife just adds to the delicateness of the dish.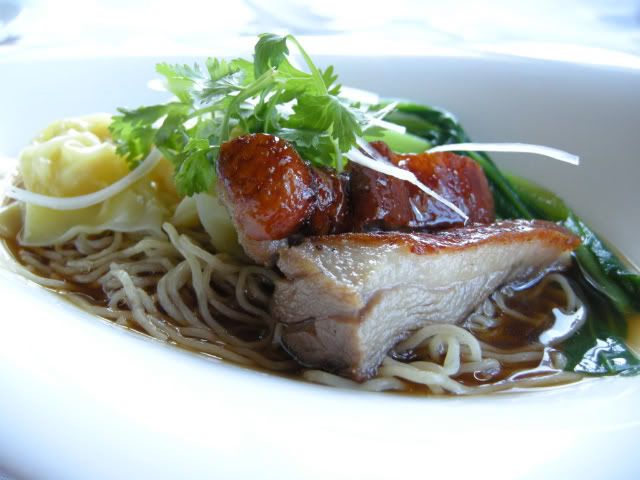 Overall, the experience at Hukama left me drained, physically and mentally exhausted from the stuttered periods of long waits between courses. Feeling more tired than entertained and enthralled doesn't do too well for a reputable hotel restaurant. That said, the food is worth you making a trip down. Just cross your fingers and wish the chef isn't in a swaggering mood at that point of time.



Hukama


The Address, Downtown Burj Dubai
Phone +971 (0) 44368928
Fax +971 (0) 44368880