sweet pea
Labels: dubai, food, restaurants, travelling
·
Posted by

Sihan
at 11/25/2009 12:39:00 pm



Sweet pea
Apple of my eye
Don't know when and I don't know why
You're the only reason I keep on coming home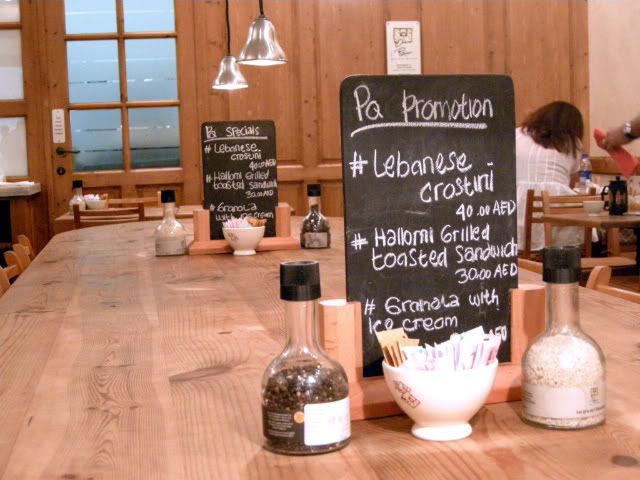 Blogging about the various foods I've come across in the course of travel and work ain't exactly my normal cup of tea, but during my one month stay here in Dubai, I've flirted with too many delectable eats and interesting dining concepts to let that go unrecognized. Therefore, in the name of the various travellers with plans to stop over in Dubai, this is for you.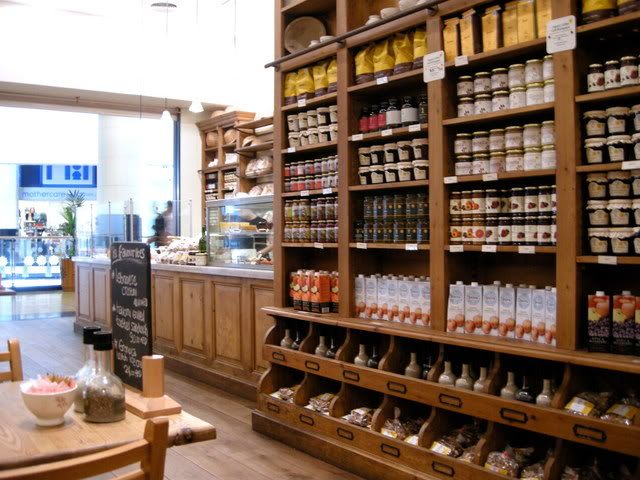 Le Pain Quotidien, in short PQ was our destination for a quick dash lunch stop whilst bashing thru the insane crowds of the Mall of the Emirates. Known for it's 'ORGANIC' approach to food, it offers diners a rustic and country home style type of ambience. Sturdy wooden chairs accompanied by dainty linens were a common sight, the long cherry wood table occupying the centre of the lounge was a showstopper in all its rights. And as we settled at the head of the table, ready to order, my gaze was stolen by the charming little 'specials' blackboards, looking ever so comfortable in its laid-back jungle.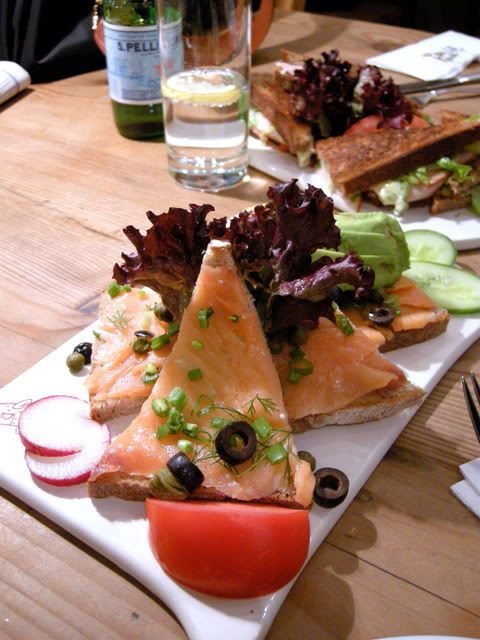 With good knowledge that the bread here was probably going to be at the very least, decent, we ordered the smoked salmon and dill tartine and another hot sandwich which I conveniently forgot the name of. Think it was turkey melts or something.. Anyway, they both were excellent. The hot main being of greater interest to me since cold sandwiches got on my nerves most of the time. The smoked salmon tartine however was almost devoid of cream cheese as promised on the menu, hence with a swift flick of the wrist, a bowl with a whole swizzle of cream cheese was summoned to the table. OMG. and what am I supposed to do with this defiant piece of rock? We shook our heads in dismay and slurped on our soups instead.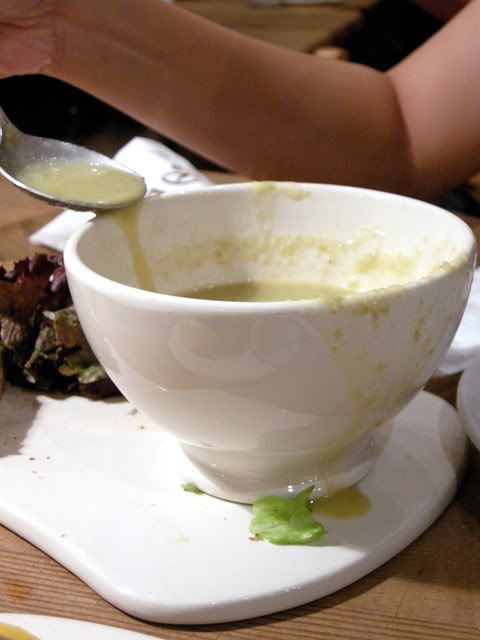 The pea soup.. a major let down as well. To be honest, it had more potatoes in it than peas.. which makes you wonder. Are peas really that expensive? That said.. I would give them brownie points for the fact that hot soup was just perfect for the bizzarely cold shopping mall.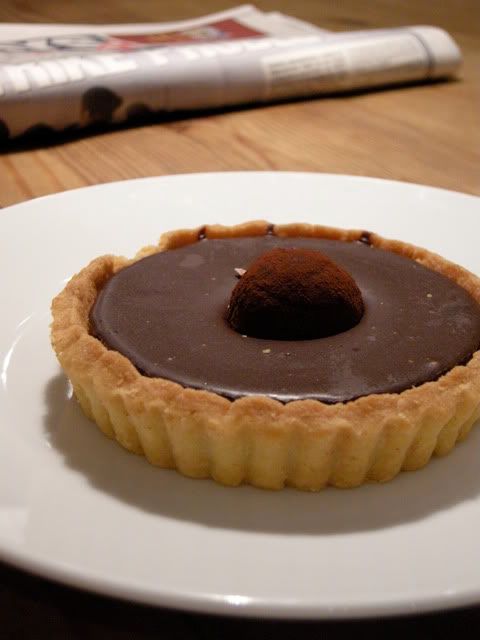 Chocolate ganache tart for the girl who couldn't resist laying her hands on a sweet ending. The almighty buttery crust with a deep dark chocolate finish enough to bring a devilish smile to my lips.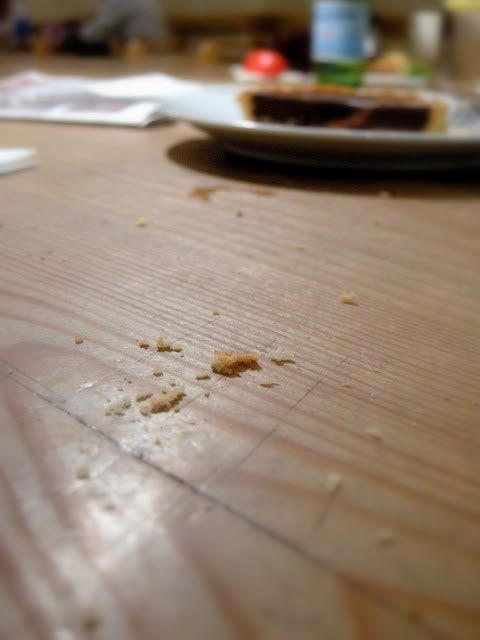 Le Pain Quotidien


Mall of the Emirates
Dubai
+971 4 3410041