Eating out: Belgian Beer Cafe
Labels: dubai, restaurants, travelling
·
Posted by

Sihan
at 4/21/2010 10:45:00 pm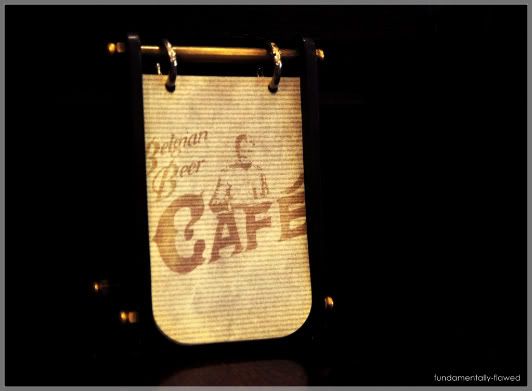 Gourmands versus the Gourmets. Belgium has been called a nation of the former more than the latter, taking pride in it's hearty portions instead of the fine nitty gritty. Today, the four of us, Gwen, I and my two aunts, had our personal encounters. With gutsy appetites to boot, we were quick to meet our match at the Belgian Beer cafe.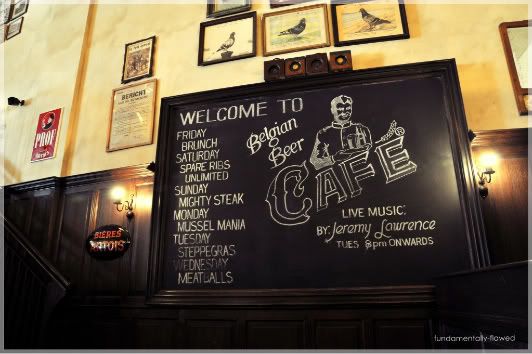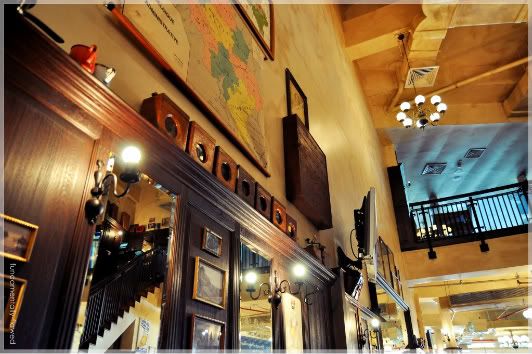 In the starkness of the naked daylight, the interior of the Belgian Beer Cafe exuded the magnetic resonance and charm akin of a cave to a bat. With dim lighting, a flush of dark woods lacquered and gleaming surfaces; it was undoubtedly comfortable and strangely realistic in a European manner.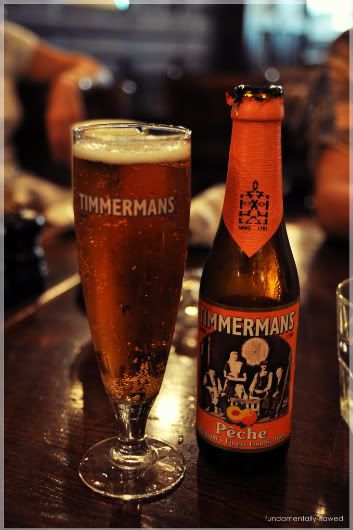 What's dining in a Belgian restaurant sans the beer? With a stroke of boldness, Gwen managed to sneak in a order of peach flavored beer under the watchful eyes of the elders. And for all it was worth, the beer was lovely. Sweet to the taster with her very first mouthful and then a slow releasing malt flavor envelopes the taste buds there after. The perfect fizzy drink for a light buzz in the early afternoon.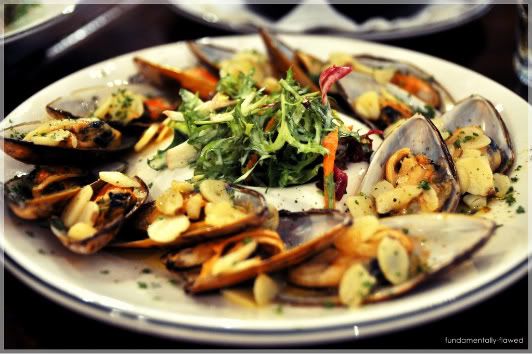 What better to go with your beer than mussels?

We had the Half Shell Mussels; served with garlic and herb butter. Best when eaten hot at the table. The tiny pieces of sauteed garlic providing dimension and flavor to the humble shellfish.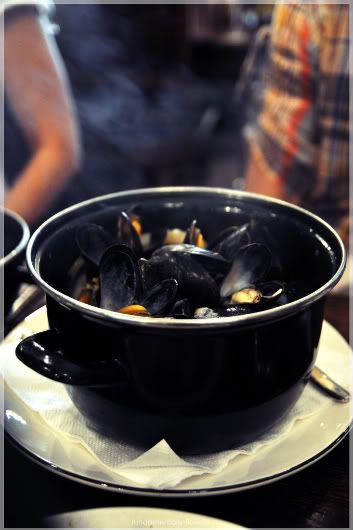 However, I would recommend the Hot Pot Mussels instead as these come in a huge pot large enough for two to share, with a pot full of ethereal juices sunken at the bottom of the pot; it proved a delight just drenching your Belgian cut fries or bread.

[Hot Pot Mussels:Mariniere; cooked in their own juices with celery, onions and fresh herbs]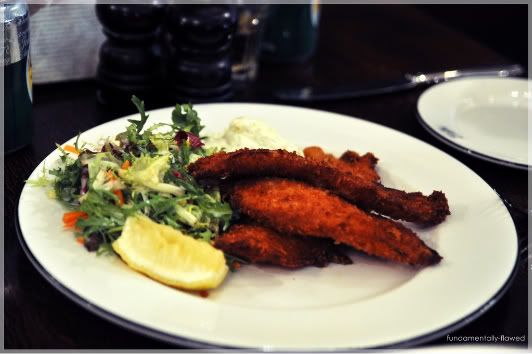 Fish and Chips, the side salad executed perfectly. The fish on the other hand not so much with it's overcooked center and treacle-brown panko crust. Thank goodness for the lovely tartar sauce.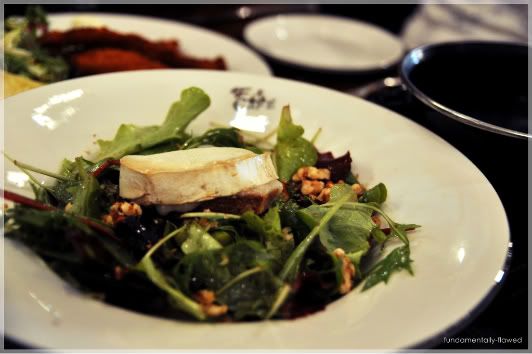 Goat's Cheese Salad with Toasted Walnuts and watercress. Lovely, with the mild goats cheese taking the stage, a boosted act supported by fresh greens, a lovely vinagrette dressing and the warm touch of toasted walnuts sprinkled generously.




The best for last, the Belgian fries and mayonnaise, on the side...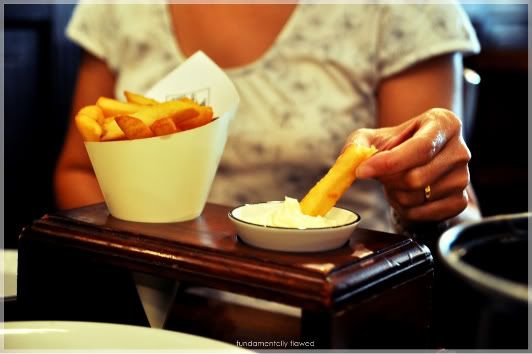 If you're looking for the comfort of a no nonsense Belgian menu with the likes of honestly good beer thrown into the package in Dubai, then this is the place to go.
Belgian Beer Cafe
Crowne Plaza Dubai Festival City - Dubai
United Arab Emirates