The Bazaar: Tastes of India along East Coast Road
Labels: East Coast/ Joo Chiat, food tasting, HGW, Indian food, restaurants
·
Posted by

Sihan
at 2/20/2013 12:45:00 am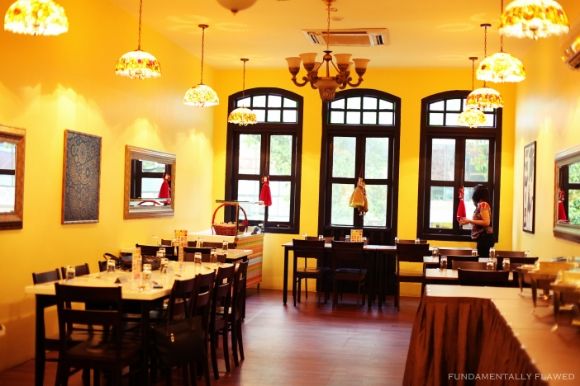 taking some lag time off my holidays to update my sorely neglected blog. Apologies going out to my readers who have missed out days and days of food porn clogging their browsers. Trust me, these will make your salivate.

Firstly, I would like to thank Hungry Go Where for the invite. Never would I have thought of venturing so far for Indian food...

The Bazaar is a fairly new establishment located amongst the hustle and bustle of East Coast Road. I've often feel green with envy for the east-siders of Singapore given their vast amount of food choices and excellent standards at that. Now,The Bazaar adds to the league of exotic food options in the region. Specialising in North Indian food with an experienced chef helming the kitchen, my expectations were driven up a notch. Even more so as a quick scan of the menu revealed 'not-so-budget' prices for main courses and appetisers.

As it's name suggests, The Bazaar tries to ring in the festive mood of a carnival by displaying odd, mismatched ornaments throughout the shop. Colourful fabrics with intricate patterns draped across the walls, the lamps, some carrying a bit of Moroccan influence helping to contribute to the mood.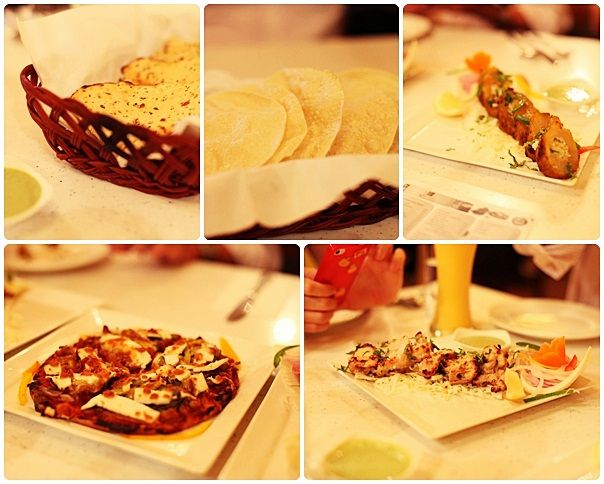 For starters, we were presented with a medley of dishes. Tandoori Aloo, Chicken Malai Tikka and Paneer Tikka Pizza. I found the first dish unimpressionable, par-boiled potatoes marinated in masala spices and stuffed with extra paneer cheese; this could have used a little more seasoning. The Chicken Malai Tikka on the other hand was a wholesome dish, despite it's creamy white appearance, the tender chicken pieces imparted a little smokey flavor from being char-grilled; overall, addictive. The Paneer Tikka Pizza was a model example of a fusion dish gone wrong. Chicken Tikka filling on a naan base topped with Paneer cheese, it lacked flavor and dry; and in all honesty, not befitting of the term 'pizza' in any way. I believe with a bit of revision, the dish could stand alone sans the Italian terminology.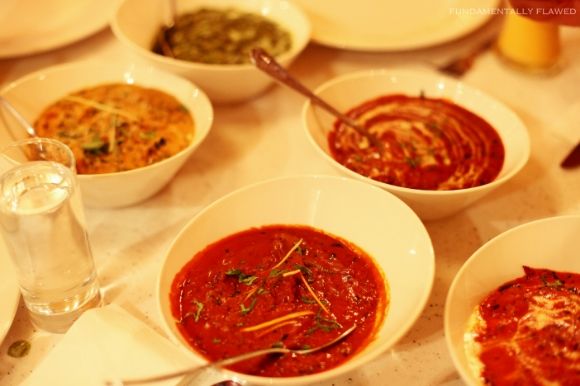 After the clearing out of the starters, our eyes feasted on a spread of vibrantly colored mains as they got ferried to our tables. Chicken Tikka, Dal Makhini, Fish Methi Malai, Mutton Rogan Josh, Butter Chicken and Palek Paneer (upon my earnest requests) all at the mercy of our raving appetites. Some of the fillers include Onion Chili Kulcha, Garlic Naan and Aloo Paratha and Chicken Briyani, which we had the honor of trying. Out of these, my favourites include the Fish Methi Malai, the Rogan Josh and the chicken briyani rice. The fish retaining good texture, the creamy sauce well seasoned with the lingering tastes of fenugreek leaves, and the soft briyani rice acting as perfect accompaniment. The Rogan Josh presented perfectly cooked lamb pieces in a well-balanced red sauce, fragrant with the addition of copious amounts of spices.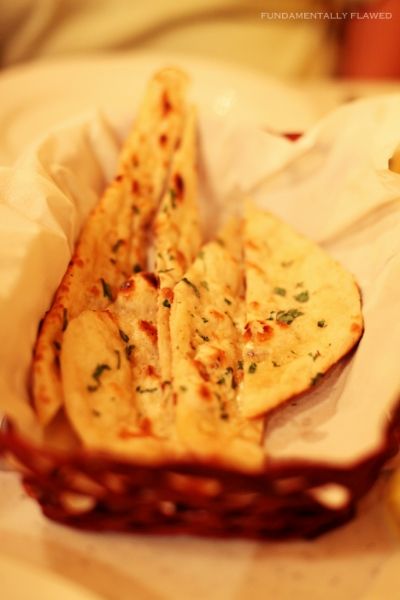 Desserts induced some sort of sugar coma in me that probably resulted in slight memory loss. Hence I've no comments regarding the Gulap Jamun Tiramisu and Kheer. Do try the Masala Tea (served unsweetened) should you have a knackering for something strong and suitably sweet to end the meal.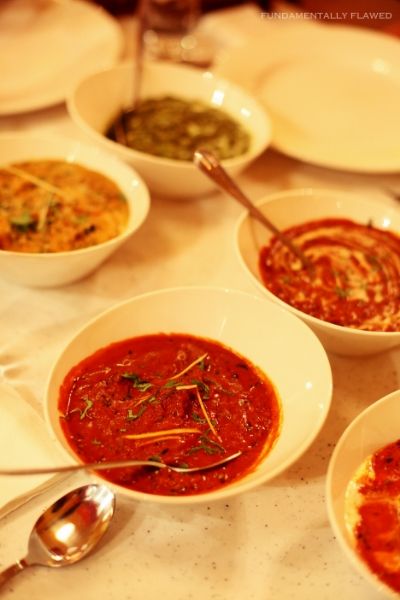 East-siders, once again, the envelope is pushed with more food options. Next time, if you're searching for an Indian joint at your door step; do consider giving The Bazaar a try. To my dearest westies... stick to Little India for better options.



The Bazaar – Vibrant Flavors from India
115 East Coast Road
Singapore 428804

Tel: 6344 0710