Fighting the demons will take time
Labels: food
·
Posted by

Sihan
at 5/30/2011 01:20:00 pm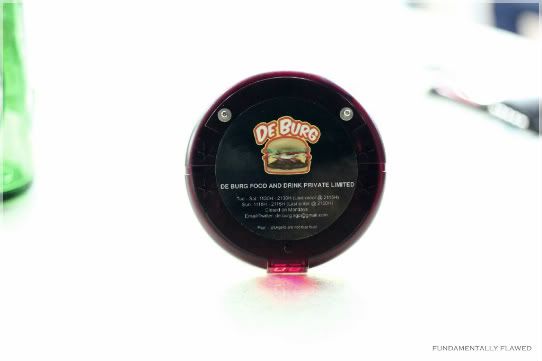 Being the good listener that I am *nudges weighty man*, I took a trip down to De Burg to battle the "I want to eat a burger a day" demons in me.

Despite it's rather peculiar location (a coffeeshop amongst a block of admirably old estates in Ghim Moh), a good look around assured us that our choice was an accurate one. All around, young executive type individuals and couples dotted the scene, chomping their way through platters of burgers and fries.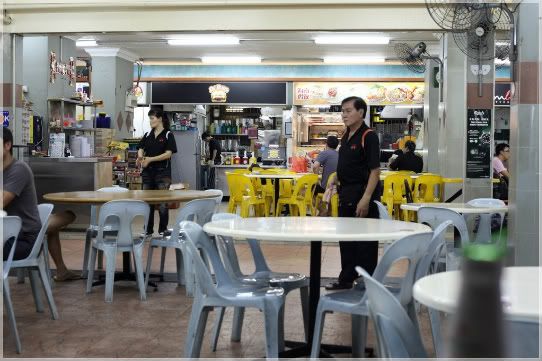 We made a scoot for the plastic menus before settling along the darkened outskirts of the coffeeshop. The boyfriend promptly made a choice for the Mexican burger complete with salsa and a 200g beef patty ( $13.95) whilst I settled for the more humble assemble of Bacon Cheese burger with a half sized patty ($9.65)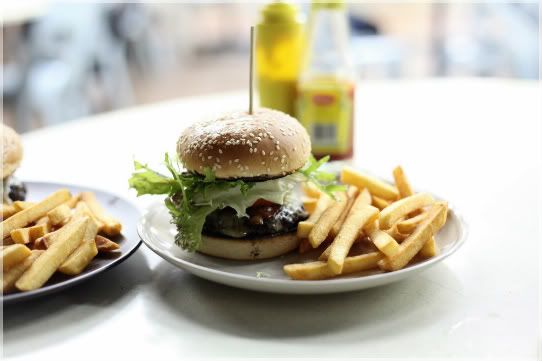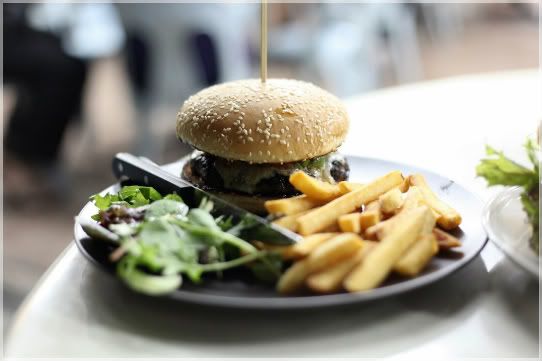 So… let's be frank, the beef patty wasn't what I had expected. Well done throughout, and ever the slightest bit dry on the ends, I still found it to be incredibly tasty and tender at the same time. It's lips were sealed with legends of its secret ingredients though, my mind spins at the possibilities. The bf's Mexican babe was tastefully composed with a mixture of fresh vegetables in a spicy sauce melded in with the toasted bun and beef patty. Then again, they could have used a better quality bun to improve the overall impact of the dish. But still, I was I was (man.. i'm starting to stammer) satisfied.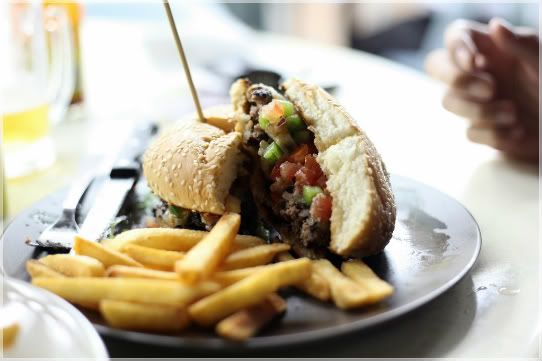 So there you have it. The best no-nonsense burger I've had in a long time coming. That should stave away the demons for a long time



De Burg
Blk 10 Ghim Moh Road, #01-78, Stall #3