Plus points for the french - Gourmet Plus
Labels: food, french, restaurants
·
Posted by

Sihan
at 5/30/2011 07:56:00 pm


At the end of this night, I was packing a slight paunch. No kidding. Along with that, a definite grin titillated by genuine hearty fare and warm hospitality.

Be kind, rewind.

So recently, I had the privilege to dine at Gourmet Plus, a lovely little gem of a bistro nestled in the heartlands. With a name like that, I didn't know what to expect at all. So with that I arrived at the scene with none, an open mind and a vacant stomach.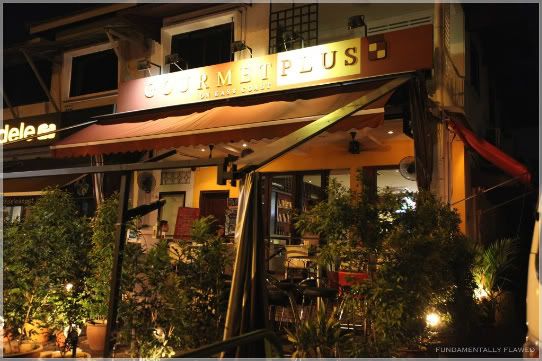 To be honest, after perusing the menu, I found the prices slightly higher than I would expect for a cozy joint set in a quiet neighborhood. The fare covers a variety of European specialties and signature dishes. A quick chat with the owner, Amanda, revealed that the name, Gourmet Plus is French inspired and created to suit the general direction that the Chef Jean Rene Masson took with his food. Everything good that Europe has to offer, even taking to offering Spanish Tapas on weekends. On a separate note, what I liked most about Gourmet Plus is its relaxed atmosphere, stripping notions that European dining should be stark and stiff. It's alfresco dining option looking every bit a romantic enclave for intimate occasions.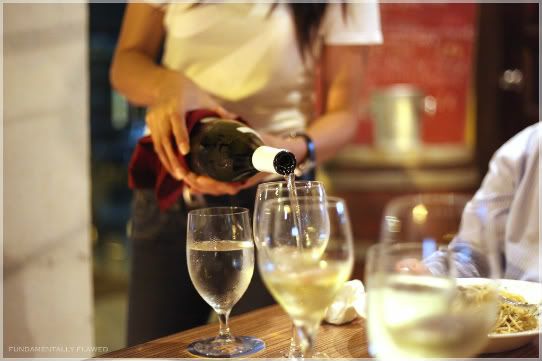 After much mind jostling, I decided on the French Onion Soup ($9) and Duck leg confit ($28). Authentic French fare that I figured would be the signatures of the restaurant.
The French onion soup arrived at the table in a whisper of smoke. I adored the intensity of flavors throughout, from the richness of the beef broth, the touch of sweetness from the caramelized onions and the savory goodness of the toasted cheese on top of floating slices of bread. I dug into the dish with no reservations, slurping and carelessly clipping slices of the bread that had soaked up most of its glorified liquid throne below. Cloud nine ensues, followed by stunned realization that I was half filled with an impending main course. Darn…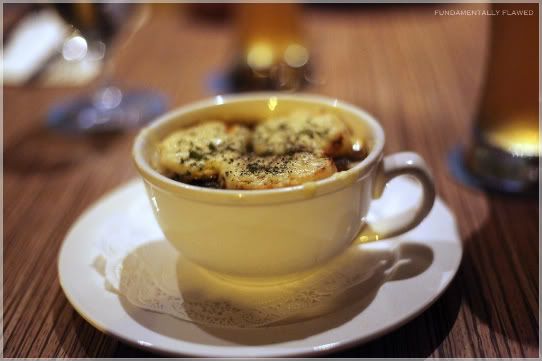 Thanks to the hospitality of my dear host, Amanda, our little party was served her favorite dish, the Swiss raclette ($14) as well. An odd composition on the plate that defied my previous inhibitions. Melted raclette cheese served with air dried sautéed potatoes, gherkins, cocktail onions and paprika. Now this was a rather intriguing dish, the raclette, a semi firm cow's milk cheese, melted and scrapped on to the plates. I love the saltiness of the cheese combined with its delightful companions, all delivering a variations of conflicting textures and flavors that accentuated the complexity of the melted cheese.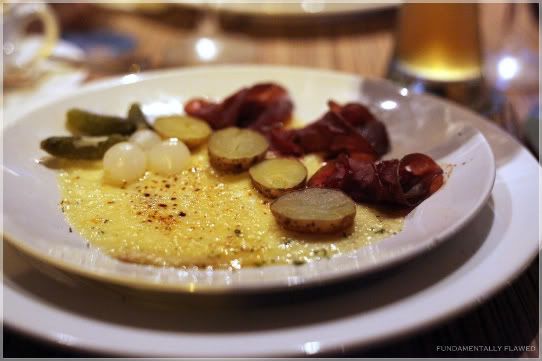 My duck confit did not disappoint either, with standards comparable to a top notch, high accolade restaurant as DB bistro. Crisp fatty duck skin giving way to the juicy inner sanctum of duck leg. It doesn't get better than this. And despite my throbbing arteries, I luxuriated in it. Relinquishing in the luscious duck fats that oozed out through its crackling skin.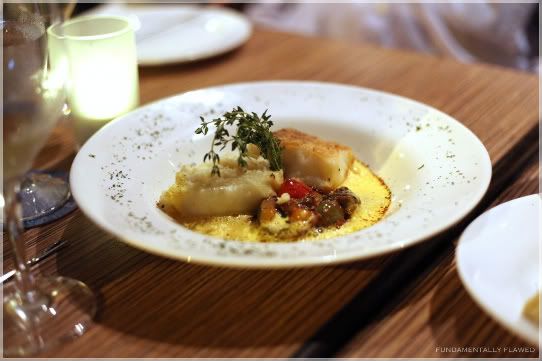 Some of my companions dishes which I didn't get the chance to sample. And some which I did… the cod was delicious!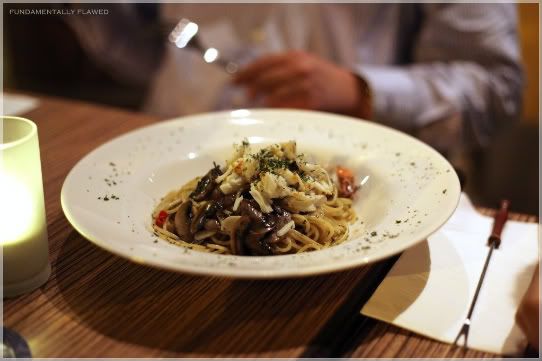 Aglio Olio with prawns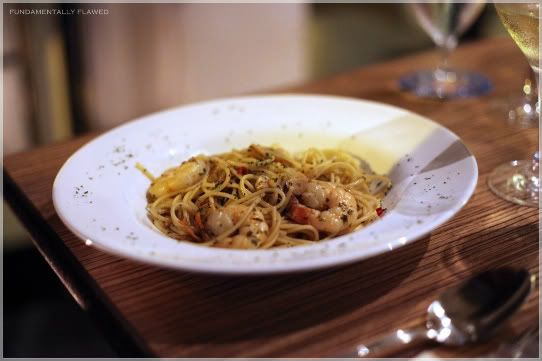 The cheese fondue I got to sample. A delightful bathtub of gruyere and Swiss cheese.

And what better way to end a meal than with a tart dessert. The Lemon Tart served with lemon sorbet was a refreshing change from the heaviness of the previous courses. The acidity of the homemade lemon curd soothing the taste buds.




So there I was, contemplating silently, the loosening of a button under my trouser. Gourmet Plus had indeed surpassed my expectations with their provision of luxurious European food in a casual neighborhood ambience. Last I've heard, Gourmet Plus does have a private function room on the second floor which seats 16 guests. Renovation works are still on the way now but I'm sure it would a delightful destination for a private event once it's wrapped up. Catering services are also available and are highly popular with the neighbors in the residence, so do consider this option should you be hosting a party and would like some elaborate fare to add to the immaculate displays.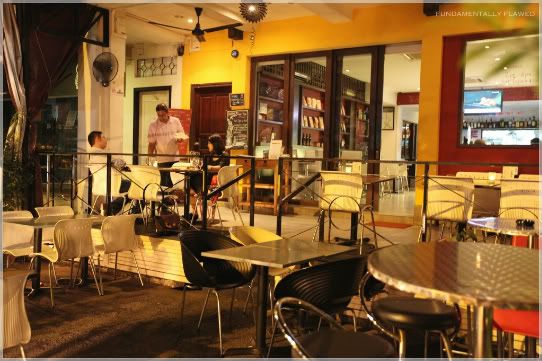 Gourmet Plus
117, Frankel Avenue
Singapore 458232
Tel: 644 111 20