Pigging out.
Labels: food
·
Posted by

Sihan
at 5/04/2011 10:24:00 am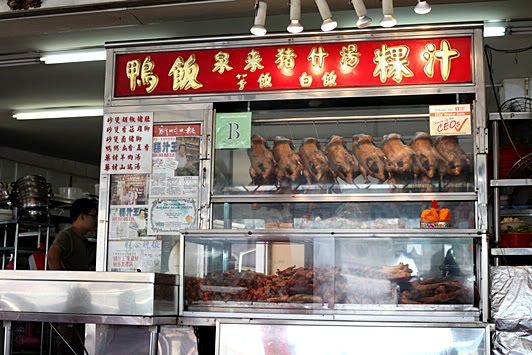 Macpherson Road is chock full of hidden troves and treasures of good culinary finds. Take for example, the kway chap store, part of the pretentious Sinfong "restaurant" that we noticed while looking for food to fill our empty stomachs. Despite it's provocative store display (imagine an eye boggling spread of intestines and unidentifiable parts), the food served was unpretentious and very very good.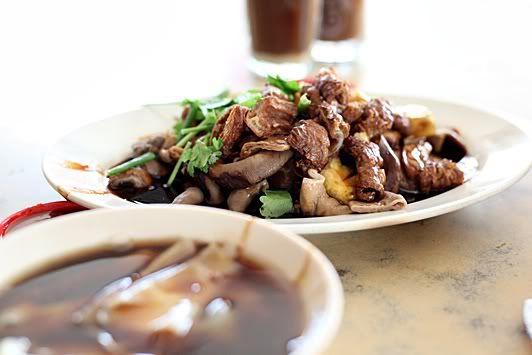 WE gingerly placed an order for a mixed platter and two bowls of kway chap with the store owner and hoped for the best. When the assemble of dishes was hoisted to the table, we were taken aback by the abundance of parts generously heaped onto the plate, the savory thick sauce spilling over. In it's companionship, two bowls of kway chap, all for the price of $13. Now that in my opinion was a steal. And this hypothesis was further reinforced after biting into the crisp innards and taking a slurp of herbal broth.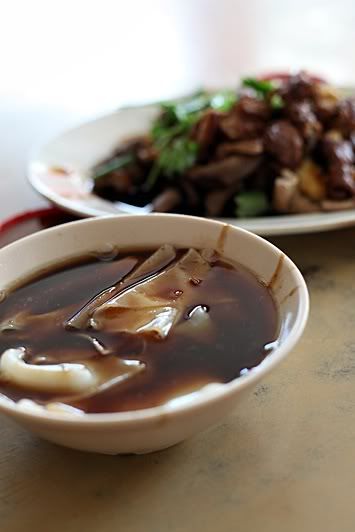 Revolutionary. So this was what the real deal is. This rendition certainly put the mass-produced food court versions to shame. What sealed the deal for me was the unique offering of fried large intestines, which I later found out to be the rectum. Okay, this would certainly make you squirm a little in your chair, but it was so good. Crisp skin followed by a slightly chewy texture. The pork belly as well was gorgeous, I wished we had more of that.

After tucking into our heap-load of food, we were stuffed and thoroughly satisfied. I must admit that the coffee shop's atmosphere allows for the optimum enjoyment of food with it's slightly cooler than normal conditions despite only it' fan installments over head.




Okay, now for something random. here's a shout-out to Dan. Thanks dear for the lovely watch. A lovely Triwa gadget now helms my collection. *beams*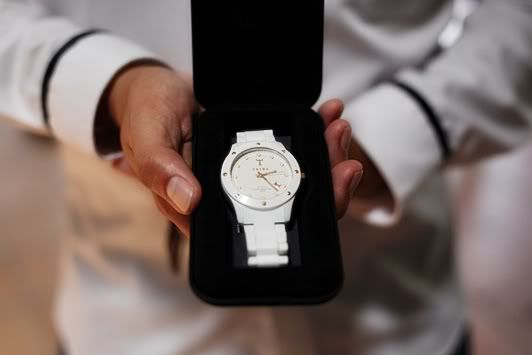 Chuan Lai Guo Zhi Wang (Sin Fong Restaurant)
560 Macpherson Road
67441252
8am to 12.30am Daily