Hong Kong Street family restaurant: Zi Char that is easy on the wallets
Labels: bedok north, chinese, chinese food, family friendly, love, thoughts
·
Posted by

Sihan
at 3/22/2013 05:04:00 am


Recently, a dearest friend of mine announced her short trip back to Singapore and Malacca. I was to pick her up from the airport and decide on a dinner venue suitable to satisfy the hankerings of a starving Asian (especially after her flight). After feverishly flipping through my choices mentally, I settled on Hong Kong Street Family Restaurant situated in Bedok North; just a short ride away from the airport.

A Zi Char restaurant in air-conditioned settings, this no frills joint offers a wide array of dishes not uncommon to most neighbourhood coffee shop joints. However, truth is that the menu is dotted with handful of gems, if you heed advice and order the recommended items, you'll certainly be in for a treat.

The Prawn Paste Chicken gets my strong stamp of approval. Salty, aromatic and crisp, this version is extremely addictive, so go ahead and order a bigger plate if you must. Definitely a place to get my Ha Jiong Gai fix.



Our next dish of Stir Fried Sweet potato leaves was a mandatory vegetable order that proved a little mainstream, paling in comparison to Soup Kitchen's rendition. Not flavoursome enough and cooked a little too Al-Dente, the greens failed to impress.



Next up, the signature San Lou Hor Fun, which comes with a commendable amount of delicate fish slices and delectably sauced and slightly charred noodles. Definitely one of the better ones I've tried locally.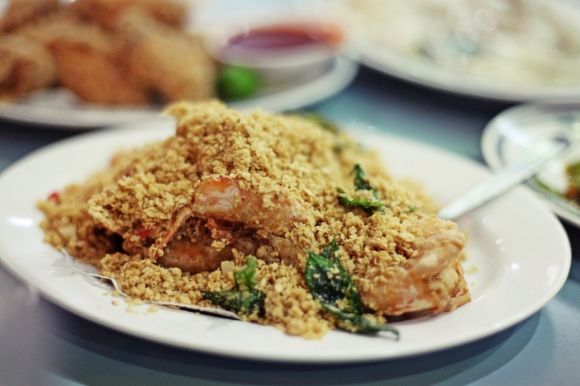 Last of all, the Cereal Prawns. I adore this dish, choosing to succumb to it as I slowly spooned by way through the mountain of nestum flakes on the plate. The combination of sweet with the savouriness of the crispy prawns complimented with the occasional curry leaf for that aromatic touch was certainly well executed in this dish.

Hong Kong Street Family Restaurant, judging from the throngs of people filling the dining area on a typical weekend night; has won the hearts of many patrons with it's simple zi char dishes done to top notch standards. Should you have a family occasion approaching and am afraid to burn too big a hole in your pockets, this place would definitely be a good choice.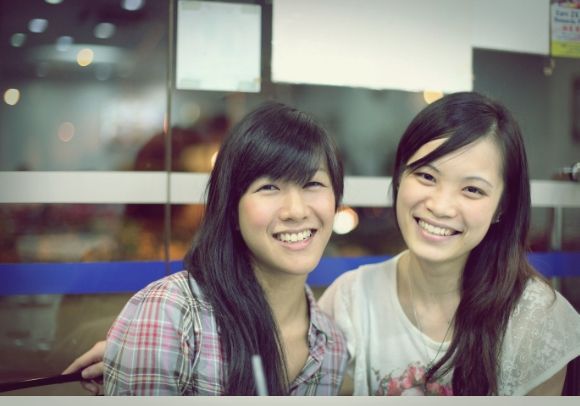 A picture thrown in for good measure. To Elicia, who is safely back in Sydney once more... Till we meet again my friend.



Hong Kong Street Family Restaurant Bedok
20 Eastwood Road
#01-03
Tel: 62453881