Nassim Hill Bakery Bistro Bar: Weekend treats
Labels: bakery, beer, Bread, brunch, cafe, orchard, restaurants, tanglin
·
Posted by

Sihan
at 3/17/2013 11:29:00 pm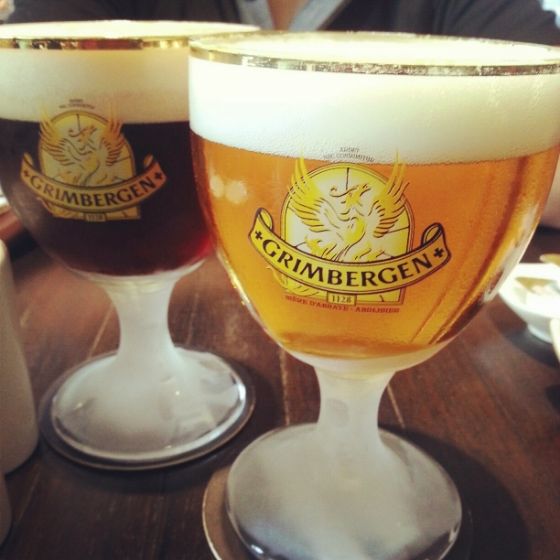 It's late into the evening. Perhaps you're scouring the net for a suitable brunch/lunch place for the weekend, maybe it's by order of the merciless girlfriend or just a plain treat u want to reward yourself with after a long weeks' worth of work. Who knows? In any case, I might have a solution to your aimless search.

Nassim Hill Bakery Bistro Bar

With a large number of establishments yielding to this concept in a bid to extend operational hours and hence profits (or so I would imagine), not many succeed in making the transition from a casual inviting bistro in the day to a swanky bar by night. One thing is for sure, Nassim Hill Bakery takes the cake when it comes to creating a cozy bistro offering brunch delights come weekend.

For starters, we had Belgian Grimbergen Beer to rake in the weekend feasting. We sampled the Blonde and Ambree options, both of which proved it's premium branding with smooth finishing and robust flavors.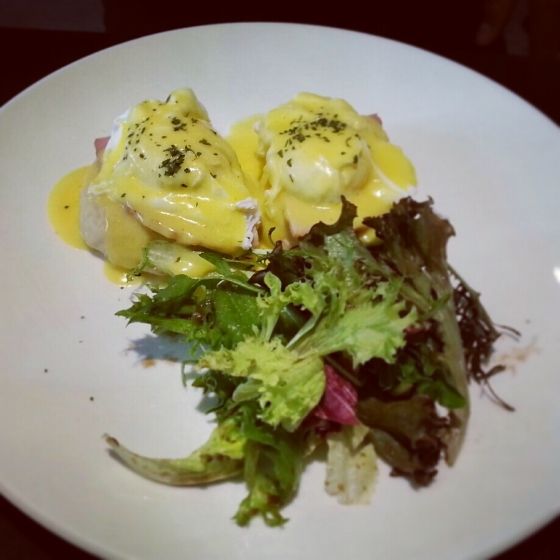 My friend's Eggs Benedict ($20) which I have nothing to comment about given that I was too obsessed with my hot reuben sandwich to even pay any attention his rather boring choice


that brings me to my Hot Reuben sandwich ($18) - sliced corned beef with melted emmental cheese, saurkraut,
onions and Russian dressing on their in-house signature Grimbergen Ambrée beer bread. Till now, my taste buds are excited by the mere thought of this dish. Generous in portions and extremely satisfying in terms of flavor profile; this brunch item delivers a real punch with a right combination of ingredients. What I loved best was the crazily beautiful Ambree beer bread that blew my mind. Guess the malt and hops in that beer really boosted the characteristics of it. At the end of it all (yeh, my gluttony surprises me sometimes), I emerged gratified; almost lost for words even.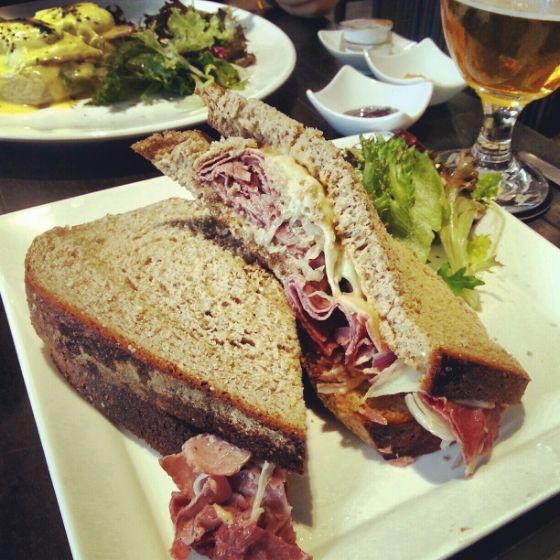 I promise to be back for revisits solely for the reuben sandwich. Till we lock lips again, I propose that you guys swing by this weekend for a visit.



Nassim Hill Bakery Bistro Bar
56 Tanglin Road
Tanglin Post Office #01-03
Tel: 6835-1128
website: http://www.nassimhill.com.sg