OverEasy : Do look past the drinks menu
Labels: burgers, drinks, raffles place, wines
·
Posted by

Sihan
at 3/27/2013 11:53:00 pm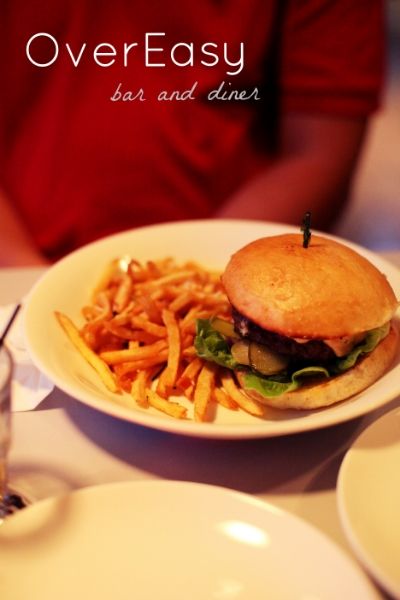 Following a rather good experience at OverEasy during a late night rendezvous with the ladies previously; I was ready to be impressed on my next invited session. Lured by the promise of a phenomenal burger by restaurant manager Raj, I was led nose first into a possible blindsided situation.

It was Thursday night when I dragged my boyfriend down avec moi to the river side joint. To my astonishment, the entire grounds was packed with people, spanning the outdoor high chair area all the way thru to the cosier interiors. Ties flung aside, top buttons undone and coy flirtatious smiles filled the room. After work drinking hours... how I've missed those. That aside, I was here on a mission.

Jang, the general manager present at the moment brought us a couple of drinks to start the ball rolling. Laphroaig Single Malt Whisky with a dash of coke for him (this one carries such a rich oaky flavor its almost like licking a freshly varnished wooden door, pardon my very amateur view that reflects my immaturity with regards to single malt whiskies) and a glass of pinot grigio from Veneto for me. Do note that Overeasy has a rather extensive drinks list with the likes of Lagavulin and Yamazaki being offered at reasonable prices, not to mention, their milkshakes bring all the boys to the yard.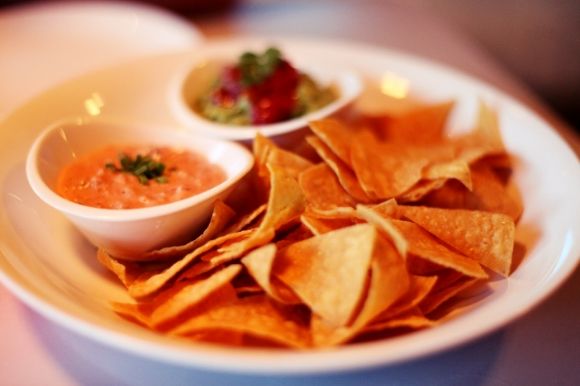 Moving on the food, we had the Tortilla chips with a choice of two dips($16) as starter, with that, we plunged deep into the homemade guacamole and pork sausage cheesy dip. The former was delicious, a good blend of textures with a good hand of seasoning. The pork sausage cheesy dip served warm reminds me of the thick bolognaise sauce thickened with the addition of more Parmesan cheese. Strangely addictive. A strong recommendation for anyone heading there for drinks with a sudden case of munchies.



The preceding mains followed closely, The "To Die For" burger ($20) for the mister and the Big Blue Burger ($24) for me. He was instantly sold once he laid his hands on the accompanying side of handcut haystack fries with rosemary and parmesan. Extremely addictive stuff, a fact I've reiterated since my last visit.

Truth regarding the burger, it was delicious. Simple, cooked to perfection (medium rare as I requested), well seasoned and those buttered buns with loads of horseradish mayonnaise spread over, I'm a real sucker for those. Dissecting my treat, I found most entities to be delightful, especially the surprise bits of savoury blue cheese scattered throughout the patty. A very good burger in my opinion.



For an awesome burger coupled with a good selection of bar bites and an awful lot of fun, do visit OverEasy. I'm for sure, sticking a 'favourite' on this one.

Any recommendations for burgers joints in Singapore?



Overeasy
1 Fullerton Road
#01-06 One Fullerton
Tel: 64230701