&Made: Truly Good Burgers
Labels: burgers, orchard, restaurants
·
Posted by

Sihan
at 4/03/2013 09:35:00 am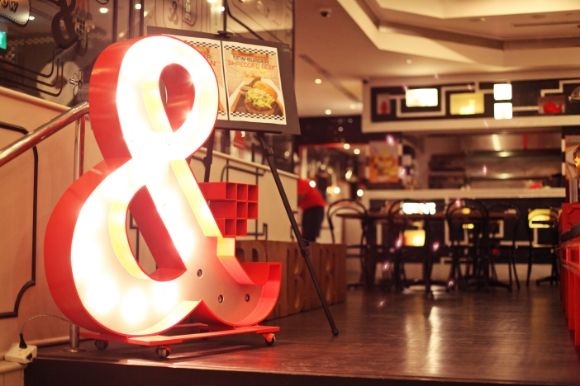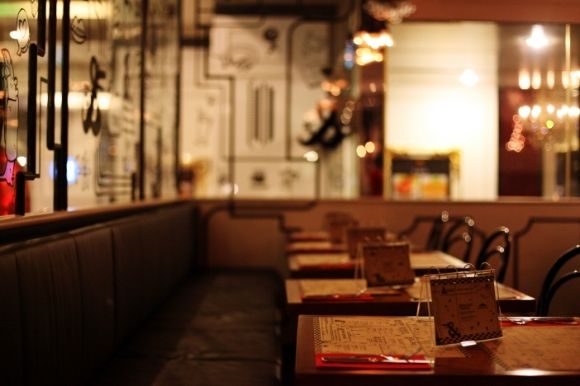 Since we are on the subject of burgers, let's talk about my recent burger expedition to &Made. Having been all the craze back July last year when it first opened its doors to fad hungry Singaporeans. It managed to garner lots of attention with its well accredited Michelin starred chef Bruno Menard holding the reigns. Having a simple short menu with a more casual styled bistro settings ensured that &Made was a sure fire success, a truth I came to savour during my recent visit. After a couple of months into business, the flames have simmered and in retrospect, possible kinks in the kitchen as well as its management issues have been eased out to a comfortable pace. Time for judgement.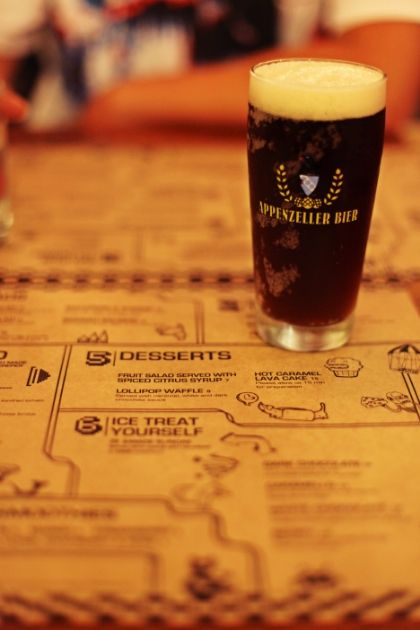 I started the night with a little amusement for my tired senses, yes, a half pint of appenzeller dunkel beer, in an attempt to put out the fire that had built up inside as a result of inhumane 36 degree heats in the macaron room kitchen. I must say that it was a huge success. Swiss in origins, this dunkel carries a smooth yet creamier finish to most of the other dunkels I've fit in my memory. Nice.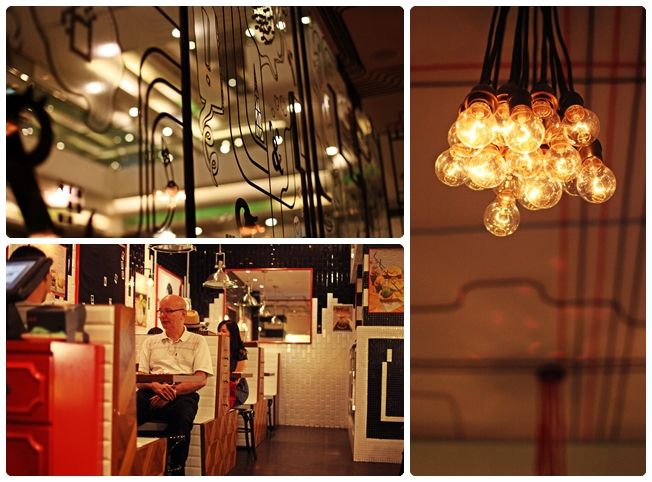 And as me and my dinner companion engaged in a lovely conversation regarding the intricacies of human relationships at the workplace, back in the engine room of &Made, the kitchen staff were running like clock work. In not more than 15mins tops, our food was served, accompanied by inquisitive oohs and ahhs.



The Lamb Burger ($25 plus an additional $3 for truffle fries) consists of spiced lamb patty, fresh coriander, lime pickled sauce with onion jam and curried raisins. Intricate in flavors, this burger was a refreshing change from the usual beefier options found in most burger joints. And the best part of it all was that it actually was executed really well with a well balanced flavor profile to boot. The bf commented that the sweetness of the curried raisins really helped to lift it from its heavy spices.



My choice of the 3 Little Pigs ($23) was again another crowd pleaser. With a bacon, pork fillet and chorizo patty (sounds like a party already), shitake mushrooms, Japanese cabbage and Shibazuke pickles to fill in the gaps, I involuntarily zoomed in for the burger buns. Mind blown. Crisp yet soft and tender on the insides with a subtle hint of butter, I suspect Brioche being employed. The generous coating of yuzu-koshu (paste made from chili peppers, yuzu peel and salt) mayonnaise on both sides of the bun was phenomenal, its acidity adding another dimension to the dish . I imagine the pleasures derived from slathering this creamy dream on to freshly toasted buns, knife against crumb... The patty on the other hand was uncannily moist and ultra tender, perhaps from the incorporation of those fatty cuts into the mix.

The truffle fries on the other hand were a disappointment. Falling shortly behind the rosemary and Parmesan fries from Overeasy which painstaking hand cut efforts paid off with crisp and fresh innards. Say nay to frozen fries.

That being said, &Made has certainly exceeded my expectations. Bruno Menard is certainly a culinary genius when it comes to flavor profiling and menu planning and it speaks volumes in the food served; coupled with simple execution, its no wonder I don't see many disappointing reviews around. Service standards are top notch too with attentive wait staff and lots of smiles going around.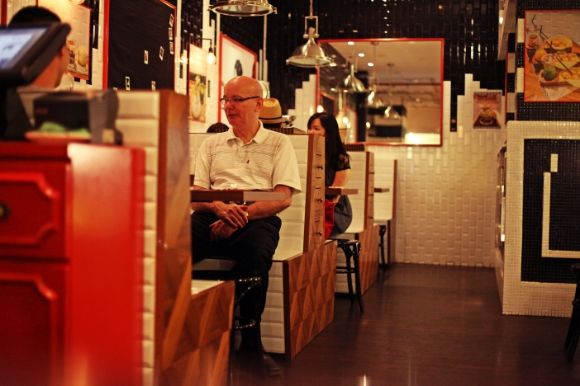 &Made by Bruno Menard

#01-04/05/06 Pacific Plaza
9 Scotts Road
Singapore 228210
Tel: +65 6732 9808
websiter: www.andmade.sg
Open daily 8am-10pm, no reservations