Omakase Burgers: it's about the price tags
Labels: bukit timah, burgers, Grandstand, overrated, restaurants
·
Posted by

Sihan
at 4/30/2013 11:19:00 pm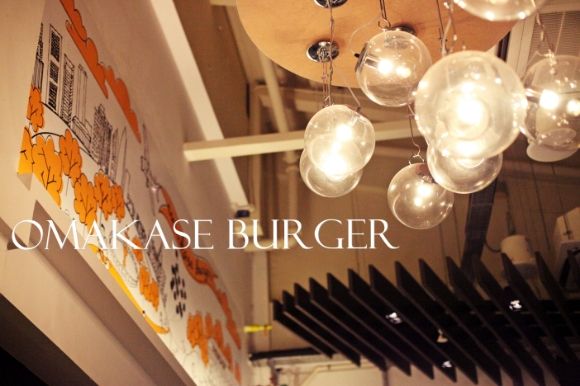 "Life's under no obligation to give us what we expect."
― Margaret Mitchell

Perhaps I've been too preoccupied with expectations. Being touted as having one of the best burgers in Singapore, I marched down to Omakase Burger at the Grandstand hoping to be floored. Little did I know that the experience would leave me a little jaded.

A little background information regarding Omakase Burger, it was set up by banker turned restaurateur Cheng Hsin Yao who decided on sharing his perfect burger with the world after a year and a half of experimenting. This came in the form of a patty made with blends of USDA choice grade beef with no fillers, a soft (and extremely yellow) bun created by a Japanese artisanal baker, specially imported American Cheese and a signature Omakase sauce comprising of 13 secret ingredients.

Sounds like a recipe for success doesn't it? Well here's the low down.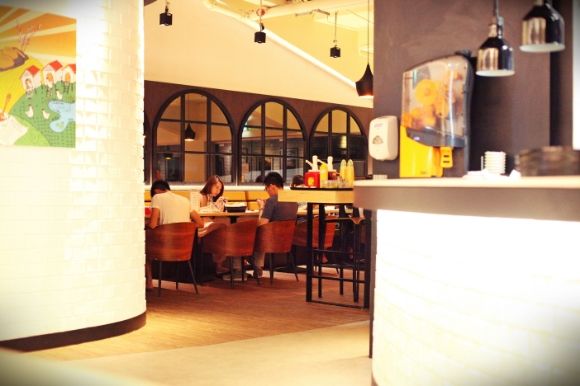 Destination wise, the interior design of the place gave off a very casual vibe, befitting of it's self-service nature similar to a fast food joint. My one gripe is that tissues (which you would come to see the need for after the juicy burgers start spitting juices out at you) are in short supply around the shop. Please be a little more generous with these!



Food wise, I had the Bacon Cheeseburger ($15.90) which was the original cheeseburger finished with a couple slices of high quality American bacon smoked in natural hardwood whereas my accomplice had the Deluxe Cheeseburger ($15.90) topped with a generous helping of grilled onions and mushrooms. Truth be told, portions were minuscule and the whole affair had a very commercialised feel to it. Performing a side by side comparison, I find the deluxe a much better choice given the lavish grilled onions and mushrooms added some smokey flavors to it's composition and allowed the "oh-too" yellow buns to become vehicles for the lovely drippings that held the mingled flavors of earthy goodness with charred meats. That being said, I've had better and at a better value for money too. Pay a little extra for the fries ($3.90) and you get bodum cup full of skinny fries. Nothing fancy there, a little too much salt on there perhaps.

In all, I must have spent 20 minutes in there. leaving promptly with a half filled stomach and a void so big that disappointment poured in.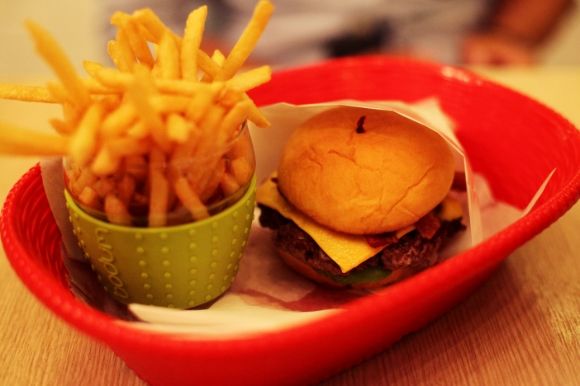 Omakase Burger
200 Turf Club Rd 287994
Tel: 6763 2698
Website: http://www.omakaseburger.com/