Food Tasting: Street 50 @ Bay Hotel
Labels: food tasting, harborfront, lamb shank, rendang, restaurants
·
Posted by

Sihan
at 4/21/2013 05:46:00 am


First of all, I would like to thank Dennis from Craft Communications for the invitation to Street 50. Long overdue post alert but apparently it's never too late when food is concerned because memorable foods (be it good or bad) leaves deep imprints on the mind. So a good month after the food tasting, I attempt to put pen to paper, food descriptions a blur, the lingering aroma of certain dishes fixated in my mind. We'll see how this pans out.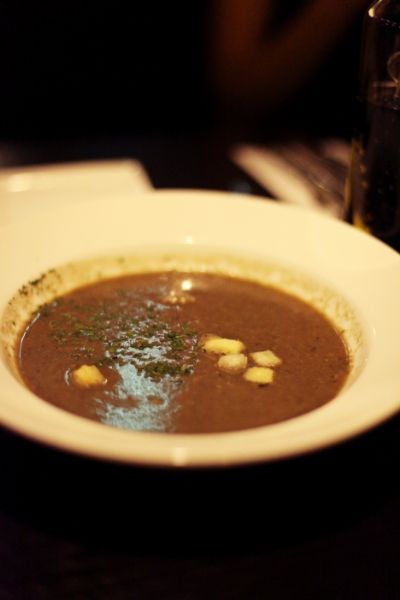 Forest Mushroom ($9): veloute of wild mushrooms, cream, chives and garlic croutons.
Don't remember anything about this apart from the strong lingering flavors of chicken stock.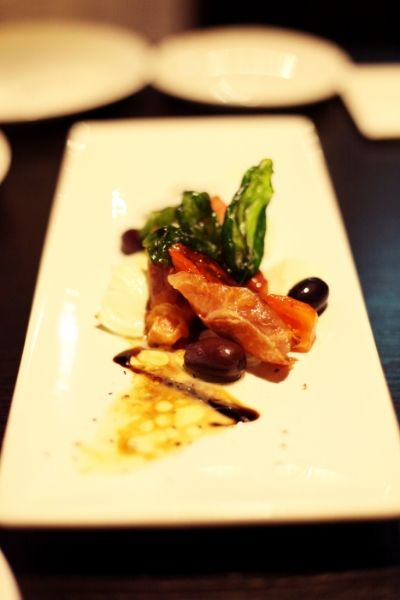 Caprese Salad($12)
a conventional salad done right with lovely and intensely sweet vineyard tomatoes complimenting the indulgent creaminess of the buffalo mozzarella.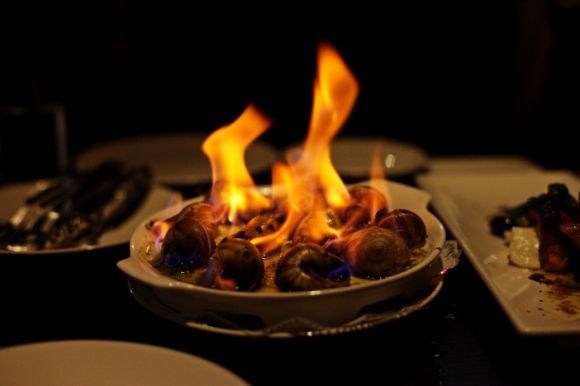 Hazelnut Escargots ($22 for 1 dozen)
slow baked burgundy snails stuffed with hazelnut butter and flambed with brandy
a spectacular show to watch in all honesty but the over dosage of liquor made the hazelnut flavors within the dish almost negligible. Loved how the slow baking process resulted in a firmer texture of the escargot flesh. A real conversation starter for how Gordon Ramsey translated an escargot dish from his garden snails...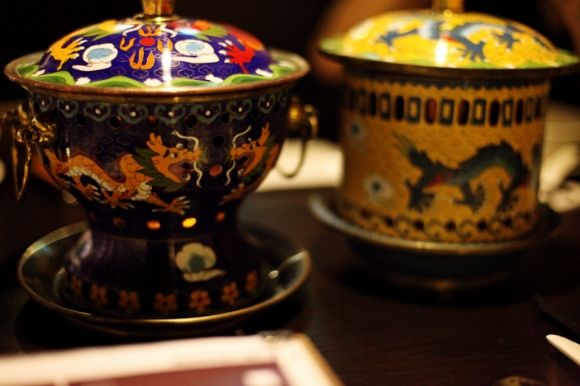 Give the hot pot sets a miss. Despite my adoration for the chinos royale touch in those ceramic individual hot pots covered in prints of Chinese dragons, the simple fact that the two choices of stocks (Imperial Chicken Broth and Siamese Luck, a Tom Yum Broth) did not live up to expectations just made the option seem a little over the top.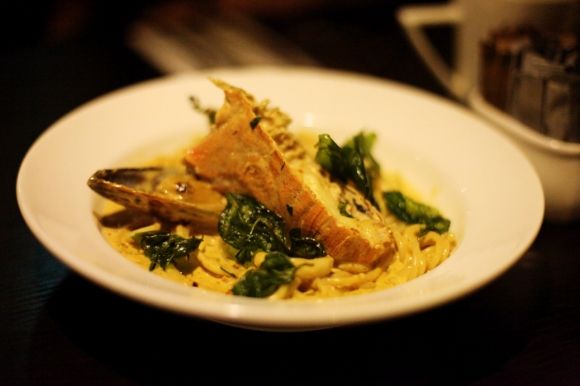 Tom Yum Flair ($18)
an example of the few fusion dishes that are well executed by Street 50. The tom yum flavors could have been turned up a notch but then again, with the addition of cream toning down it's acidic pungent qualities, it's finicky business.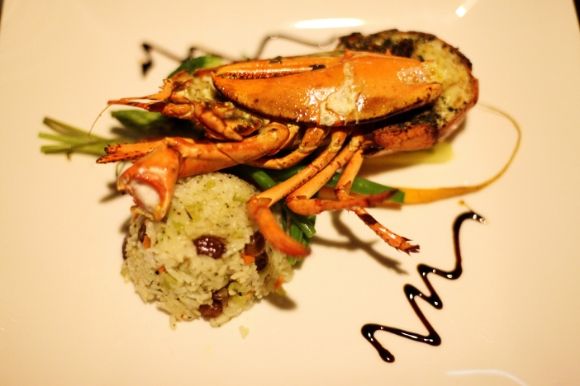 Lobster ($32)
grilled half lobster with piri piri butter served with pilaf rice and vegetables
ordered by my dining companion, I found the portion sizes a little stingy given it's hefty price tag.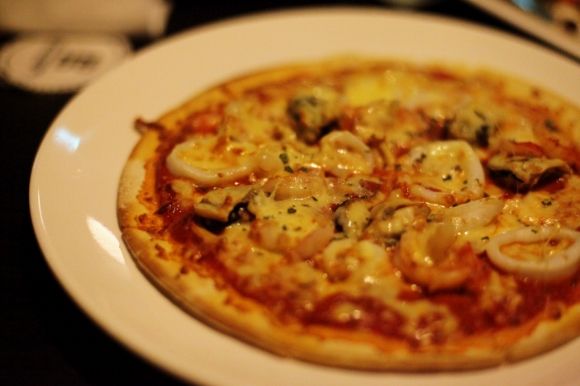 Fisherman's Net
prawns, squid, mussels, mozzarella and grated lemon zest
not exactly my favourite item either as I've never been a fan of seafood pizzas. Despite the thin crust,it was a tad pale and doughy in the center. It's failure to cook evenly demonstrated by the flopping motion when held up as a single piece.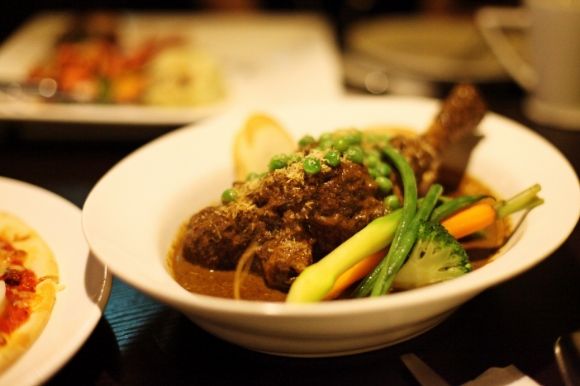 Lamb Rendang ($24)
my only word of advice when dining in at Street 50. You can give everything the dismissive look but NEVER shun away from the lamb rendang. Done upscale with a whole lamb shank braised in rendang paste in a claypot, this dish was the highlight of the evening. Robust flavors tying in with the tenderness of the lamb shank that fell apart from the slightest touch. I dived into this dish repeatedly till the pool of gravy dried up like one of those African river beds in summer.



For those with a sweet tooth, do give the Durian pengat ($8) a go at the end of the meal. Fresh durian pulp cocooned in crepes, served with a drizzle of gula melaka sauce over the top, this dish may just seal the deal with a promise of sweet dreams.

Located opposite Vivocity, Street 50 provides diners with a quieter respite as compared to the dining options bursting at its seams in the shopping centers. With a menu that boost an extensive array of global fare and multi-cultural flavors, visitors will be spoilt for choice. However, that being said, the situation where the kitchen becomes a jack of all trades but a master of none is clearly evident. Word of caution, do make your choices wisely lest you be disappointed.



Street 50 @ Bay Hotel
50 Telok Blangah Road,
Singapore 098828
Tel: +65 6818 6681