The Big Sheila: Big on flavor
Labels: bistro, brunch, cafe, cakes, hidden finds, restaurants, Siglap
·
Posted by

Sihan
at 4/28/2013 07:06:00 am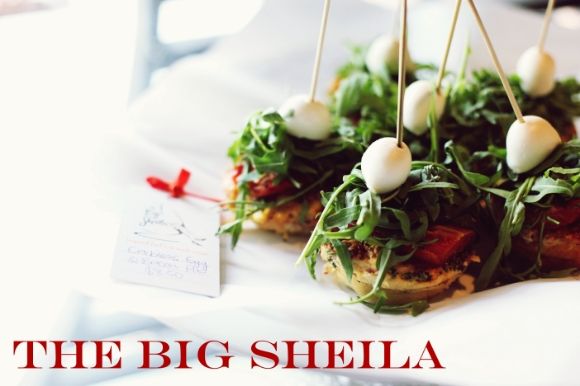 Sundays are special days. A day for sleeping in and perhaps for take multiple swigs of champagne (ideally) after a full on brunch; it is even more so for me since my 6 day work week only allows for one full on day in the sun. Coming to full terms with this fact, I've even took to the habit of sleeping in early Saturdays just to muster enough energy for a full day of activities which include a slightly reluctant and very sluggish trip to Sunday morning service (my bad, I know). That aside, Sundays are meant for eating out, and I go big, working down a list of "must-visits" that have been slowly piling up over the weeks. Is it just me or restaurants and eateries are popping up like baby rabbits all over this island?

So, if like me you are looking for place significant enough for today than The Big Sheila at Opera Estate, Siglap would be my suggestion.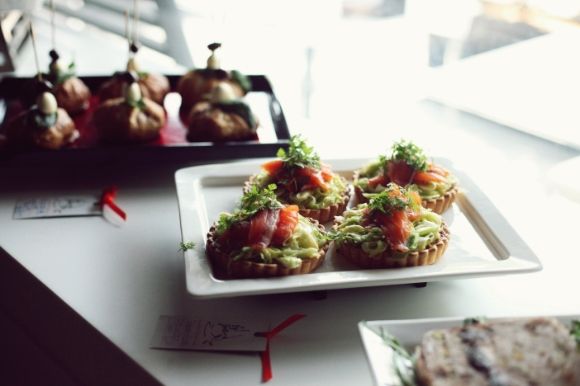 I was a little bewildered by the location of the establishment. Nestled amongst a row of shop houses similar to Jalan Riang, most of which are main kitchens and holding areas for catering and dispatch functions, The Big Sheila stands out as the new kid on the block. Opened by an Australian expat, Fleur Glover, her switch over from a career in IT to F&B speaking volumes about her passion for the artistry of feeding the masses. And her unique styles certainly make for an interesting experience, the food menu constantly evolving, a showcase of Fleur's skills and talent for recognising the need for constant change to feed the Singaporean palate.

Upon entering the dining area, I was struck by the lovely display counters. A throng of beautifully put together delicacies gracing the white counter tops. One can't help but gawk at it's mouth watering appeal.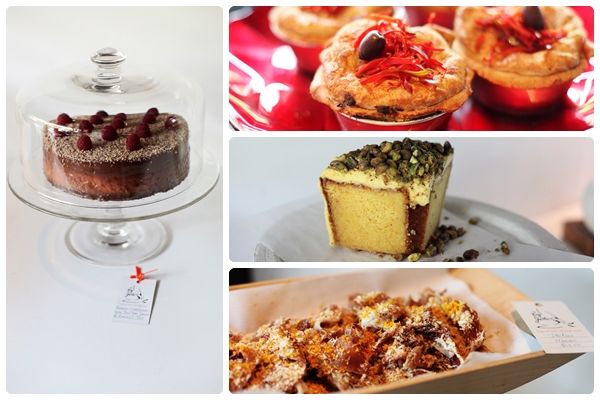 As for me, I passed and settled in on the couches (what's with all the pillows?!) with my boyfriend. Browsing thru the menu, the counter top mains beckoning from the other side, I finally ordered the Scotch Eggs whilst he went with A Ploughman's($24++): piggy terrine, packed with pistachio and prune, baby scotch egg, pickles, homemade chutney, aged cheddar cheese and a crusty French baguette.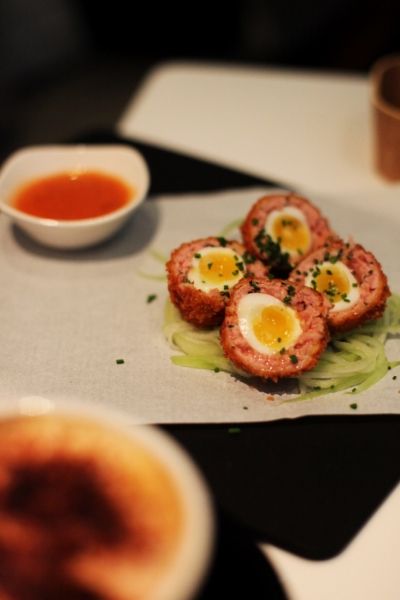 The scotch eggs were gorgeous, a delicate soft-centered quails eggs enrobed in loosely packed mince adequately spiced and seasoned and then crumbed and lightly fried. A far cry from it's rustic origins of having a full sized hardboiled egg wrapped in sausage meat, crumbed and baked.



The ploughmans platter was a a sight to behold as well. Bright colors and a myriad of textures smearing the granite slabs. I adored it's simplicity yet complexity of flavors when put together. The pork terrine with pistachio and prunes, a winning combination when eaten together with the crusty baguette. Definitely a must have!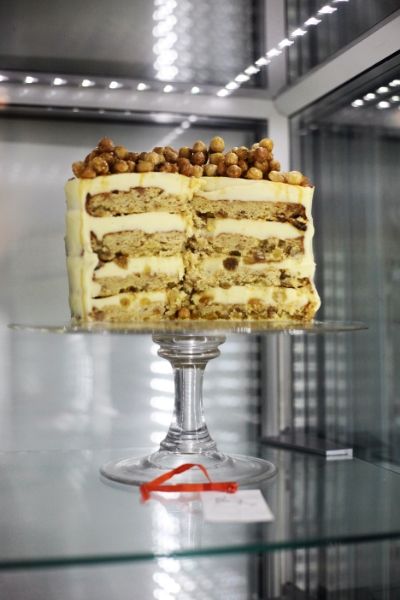 I've heard loads about the desserts at the Big Sheila but not wanting to have the temptation of scarfing down an entire slice of cake (look at the size of that Frangelico layered cake!) by myself (since the bf doesn't eat dessert), I gave it a miss. Pity...

All in all, The Big Sheila is a quaint addition to the sleepy chai chee estate. With a ever changing menu of such transcendence quality, it's no wonder the rave reviews and mad gushing from some fellow foodies keep coming. You have to taste it to believe it's magic.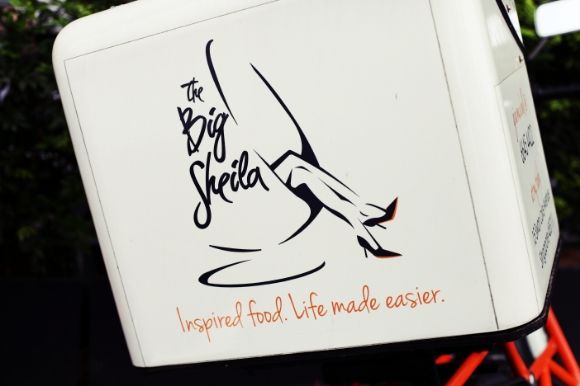 The Big Sheila
15 Swan Lake Ave,
Siglap Singapore 455711
Tel: +65 6645 4422