Pasta Brava: stick with it
Labels: italian, pasta, restaurants, tanjong pagar
·
Posted by

Sihan
at 5/12/2013 12:22:00 am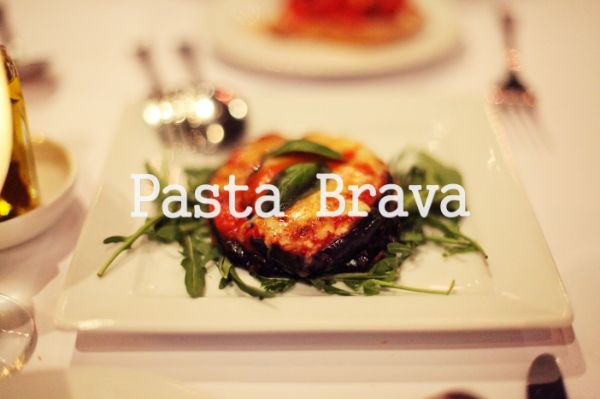 Dining in Pasta Brave, you would half expect an Italian Mafia to storm out from the depths of the hidden rooms beyond the walls, Tommy guns in hand, creating a din. Yes, Pasta Brava does carry a truly authentic Italian family diner atmosphere. Albeit a bit old fashioned but charming in its own rights.

We ravelled the night with two starter dishes, the Sformato di melanzane alla parmigiana (I hope I got that right) ($15) - oven glazed slices of egg plant with tomato sauce, Parmesan and mozzarella and the Bruschetta al pomodoro e bascillico ($6). The former dish, I got to try since I wasn't that big on Bruschetta; it was lovely with tender eggplant smothered in a fresh layer of cheese and homemade tangy tomato sauce; admittedly a bit pricey for it's portion but still a great way to kick start the evening. The glass of house wine joined in the party shortly after. Don't judge. I can't resist.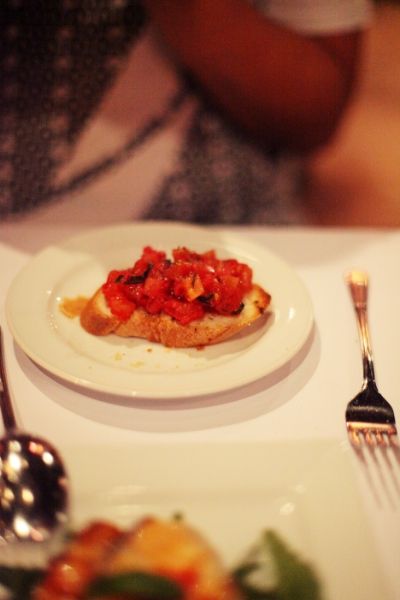 Moving on, our choice of entrees sure filled us to the brim. Pappardella al ragu d'anatra con funghi ($23) - pappardella with ragout of duckling and mushrooms and his Filetto di manzo al Gorgonzola ($31) - pan fried beef tenderloin flavoured with white wine, green peppercorn and mozzarella. Having tried the pappardella dish before, it sure maintained its' standards, delicious shreds of slow-cooked duck draped in a rich tomato sauce punctured with the earthiness of braised mushrooms. I did and always will love this dish. The beef tenderloin was pounded and cooked to perfection, and that cheese infused sauce with green peppercorns..magnifico.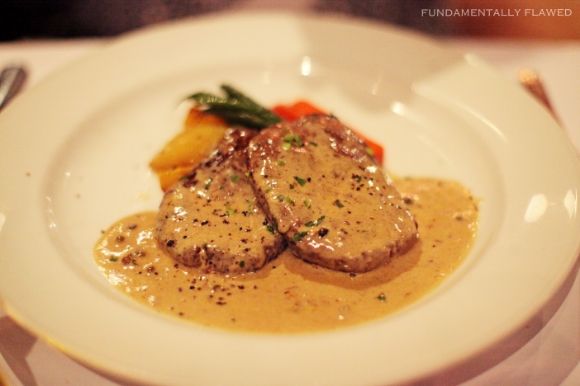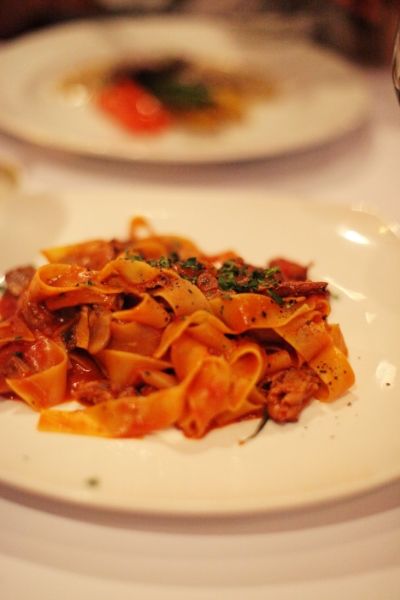 All in all, Pasta Brava Italian Restaurant offers a safe and GOOD option for those seeking an Italian treat. With a steady following and a long standing history of placement in the area, Pasta Brava does have a proud reputation; so remember to make your reservations should you be intending to visit!



Pasta Brava
11 Craig Road Singapore
Tel: +65 6227 7550