urbano: urban myths debunked
Labels: dubai, food, restaurants, travelling
·
Posted by

Sihan
at 12/11/2009 08:48:00 am


First look at Urbano's signboard and my thoughts trailed to Onitsuka Tiger sneakers. Uncanny similiarity in terms of branding, with a modern retro feel, but worlds apart in its dealings. one dwelling in the sweet realm of filling customers with hearty traditional Italian fare whilst the other does shoes, obviously.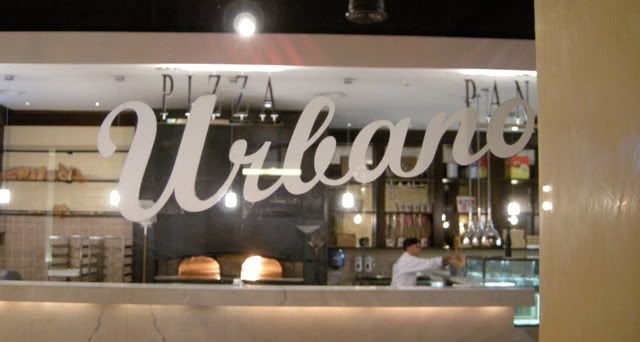 Being led thru the sepia toned restaurant dining area to our opted outdoor seatings, glances stolen while trotting at unluxurious speeds. Categorised station areas with huge designated sign boards overhead, was this a cafeteria? I didn't quite relinquish the concept.

Nonetheless, the outdoor seating was thoroughly enjoyable with a fantastic view of the Dubai Mall and its surrounding blue lagoons to boot. With the Burj towering just ahead and throwing eye-pricking glares from its sheer window panels, life was fantastic. At least up to this point it was... and then, the flies came in. If this wasn't a PG site, I would be rattling off obscenities and words so foul it would turn your grandma's toes black with rage; yep, but I'll just leave it at there. Flies, food, buzzing around, you get the picture. Part and parcel of the outdoor dining experience ain't it?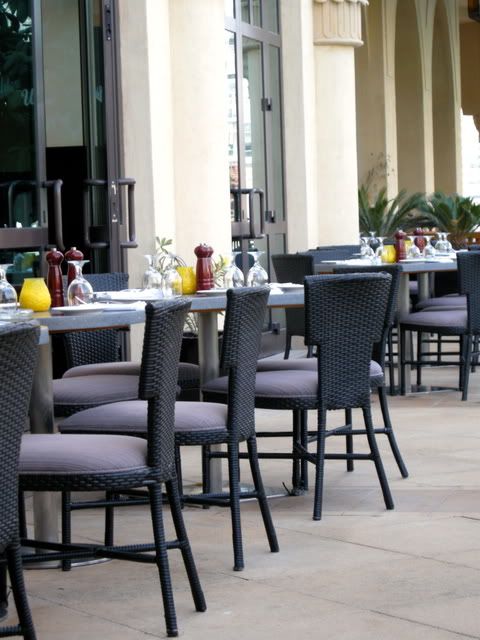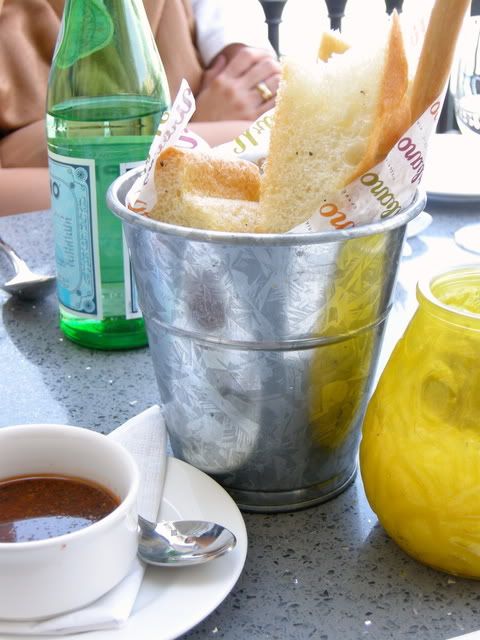 The bread basket pail arrived with an odd number of bread sticks (one perpetually) and focaccia bread for the 3 of us. Cold bread.. that gets a serious mark down. Seriously, someone was stepping on my toes that day.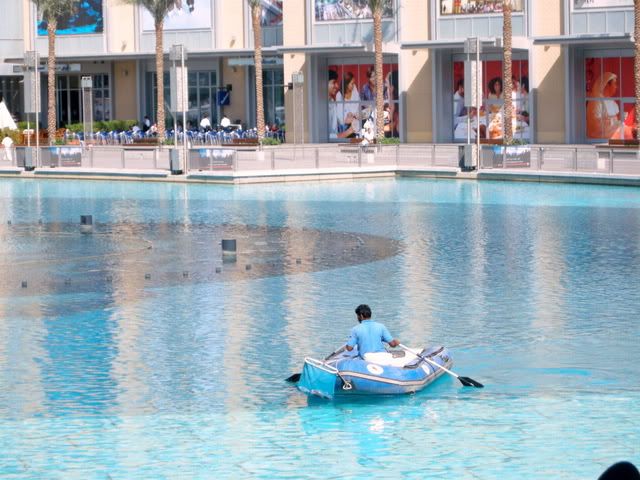 A Indian man rowed past our dining area. What in the world was he up to rowing a dingy boat in the blue waters?

Picking up non-apparent leaves from the nearby trees that have drifted into the waters. Not that there were many trees around to begin with... but HEY, the managment thought that a single green in the waters was considered a sin. Kudos to them.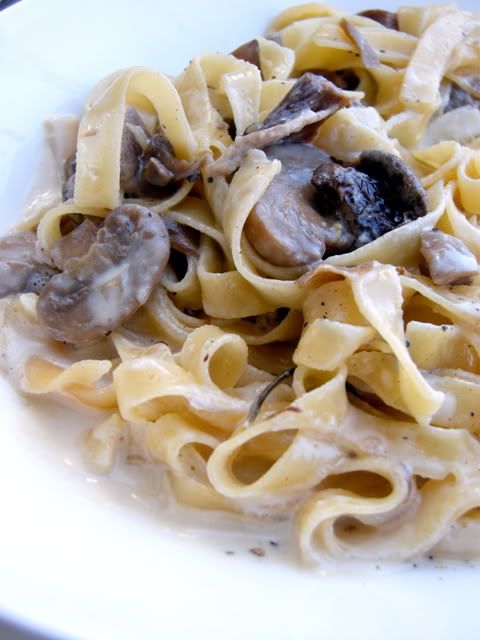 Okay guys.. here is a question for the more discerning and knowledgable crowd. Put alcohol in halal produce during the cooking process, and as it burns out in a clean wisp of vapor, does that make the food halal again? Please do enlighten me if you know, because this has left me mind-boggled.

Back to the food, my Fettuccine con funghi e pann (Homemade fresh fettuccine with wild mushroom and cream sauce) was good, but not a dish to shout about. the creamy sauce lacked seasoning albeit for the salted sauteed mushrooms scattered across the dish. My cousin's Spaghetti alla carbonara (Homemade fresh spaghetti with veal bacon in cream and egg sauce) however was top notch, with an almost intoxicating sauce that tasted as though, the chef had knowingly dumped copious amounts of white wine into. Upon questioning the staff, apparently, the culprit, non-alcoholic wine. *scratches head* Where's the kick in that?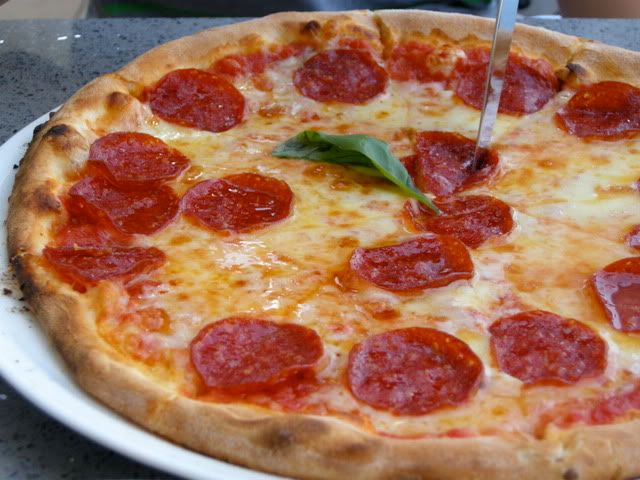 The Al salamino di manz (beef pepperoni pizza) arrived. In full glory, with the traces of reddish oil staining the cheesey base. Beautiful, the pizza posed and modelled for the camera.

Sad to say, she was all an empty vessel. The beef pepperoni was utterly foul... two slices and the poor forlorn pizza was thrown out of the ball game. Well, that said, beauty can only get you that far.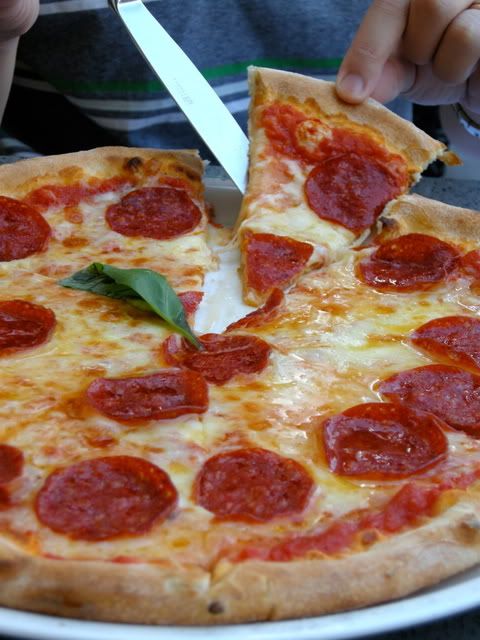 Food at Urbano was simply uninspired and a play on the common notion of Italian food for tourists which I believed was unsatisfactory for a place that exuded traditional homestyled values from its simplistic decor. Disappointing to say, continue on this path and the restaurant would probably fall on its ass pretty soon, and that would be such a waste.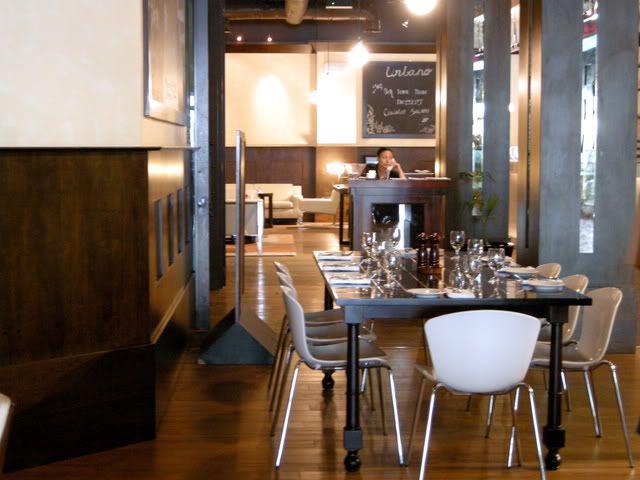 Urbano


Location: Souk Al Bahar, Downtown Burj Dubai, Dubai
Tel: 04 435 5666
Travel: Al Doha Street