Dining out in Shenzhen: Trattoria Italiano Da Angelo
Labels: pasta, restaurants
·
Posted by

Sihan
at 11/01/2010 09:23:00 am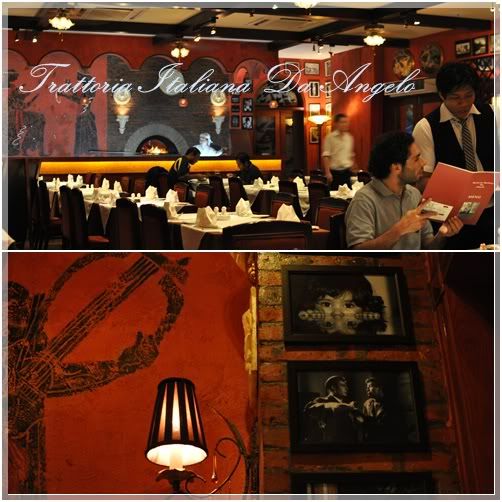 Like the warm brick red hues that coat the walls, Trattoria Da Angelo in Futian, Shenzhen carries with it that generous and passionate air of elegance that translates so beautifully into its cuisine. Well known amongst the expatriates for its hearty and flavorful pastas and traditional Italian food, it's centralised location delivers the perfect solution for a comfortable dinner venue for most office workers.




From the specials board, carried around so diligently by the waiters to each newly seated table, we ordered the Pappardelle Al Ragu D Anatra - homemade pappardelle witrh ragu of duck and porcini mushrooms in light tomato sauce. Irresistibly divine, the pappardelle was cooked to perfection, the sauce carrying the right nuances of spicy, salty and balanced by the tanginess of the tomato sauce. Fresh wild rocket leaves thrown gave a hint of bitterness to the otherwise rich dish. As we slowly chomped our way through the tangled ribbons of pasta, sipping on our bottle of wine with gusto; I was amazed that the dish remained palatable and even more intoxicating despite its resonating heat dissipating into the cool winter's night.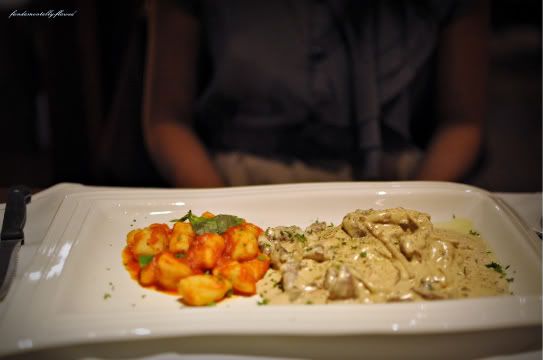 Our other order of Filetto Alla Strogonoff - special beef fillet flambed with cognac with wild mushroom, mustard and cream sauce served with gnocchi napoletana was slightly more of a confused dish with the creaminess of the beef fillet strogonoff being slightly offensive to the delicate nature of the gnocchi coated in tomato sauce sprinkled with basil. Still, eaten separately, both components proved to be winners.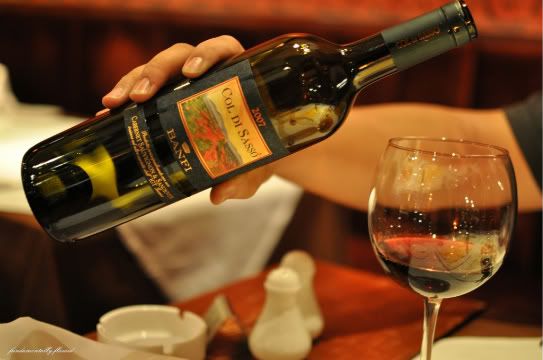 Dessert was a warm apple pie served with a scoop of vanilla icecream. Simple and lovely, the shortcrust pastry with its slightly doughy texture provided fantastic contrast to the stewed apples within its labyrinth. Paling in comparison to the standards of its pasta dishes, I would recommend that dinners give desserts a miss and indulge in an extra pasta dish instead. Just my two cents worth!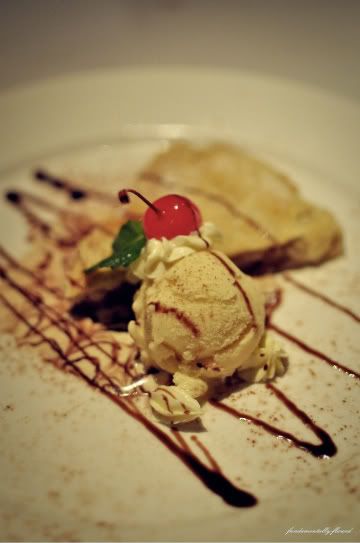 Trattoria Italiano Da AngeloGou Wu Gong Yuan (behind Coco Park), 福田区购物公司北园,235号商铺