The rising of the dough @ 85 Degrees
Labels: cafe, cakes, desserts, food, travelling
·
Posted by

Sihan
at 11/03/2010 08:46:00 am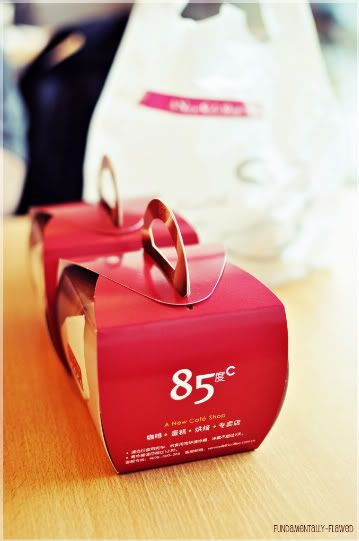 What better way to escape the sheets of rain then to take shelter in the midst of a warm, cosy cafe, heavily perfumed with the scents of freshly baked bread and freshly ground coffee? Heeding the advice of our soaked skins and slightly hoggish stomachs, we entered the doors of 85 degree cafe situated in Yiwu, China.

Greeted by rows or freshly baked bread, we were spoilt for choice. Danish pastries, eggs nestled in french toast,Pork floss buns and all. My eyes rolled separate ways just glancing at the unnerving range of yeasted goods. I settled for the seaweed pork floss bun whereas my companion picked the brown rice pizza wrap in addition to a slice of cake each for our lunch.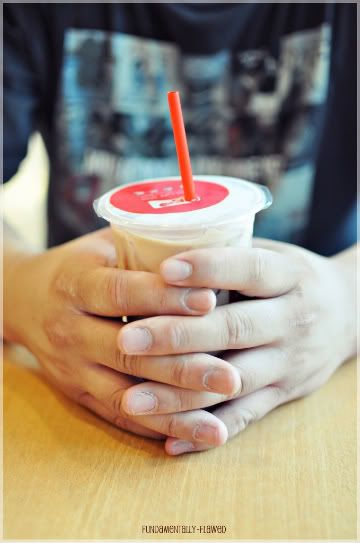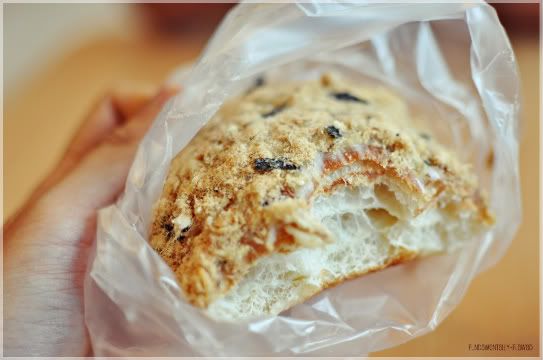 The Seaweed pork floss bun featured an ethereally soft bun topped with a generous serving of melt-in-your-mouth pork floss punctured by bits of seaweed that contributed an interesting seafood punch into the mixture.

It was good, but the brown rice pizza wrap was wayyyy better. A seemingly healthy wrap made of brown rice enveloping a myriad of ingredients bearing close resemblance to a pizza. Tomato, mozzarella cheese, chicken and more... a kaleidoscope of flavors making love with each other in the most sensuous manner in your mouth.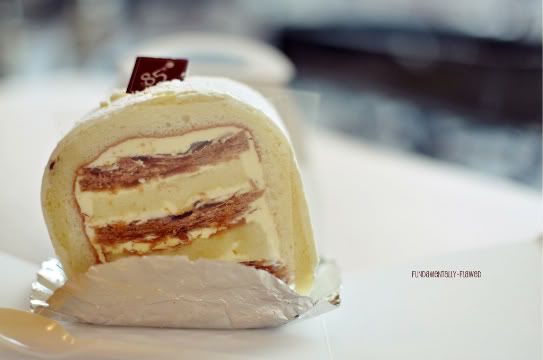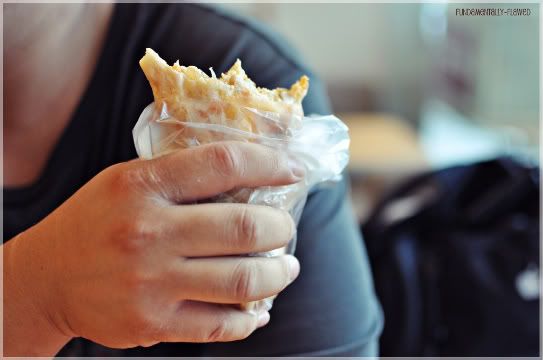 Moving on to desserts, we had the Vanilla Napolean slice and Parmesan cheese cake. In opposition, the former emerged victorious; only because of the crunchy slices of puff pastry encased within its contrasting creamy interior. The Parmesan cheesecake was an interesting combination of sweet cream and savoury Parmesan cheese. Intriguing as it is, it lacked textural contrast due to the soggy crust resulting from the dense fillings.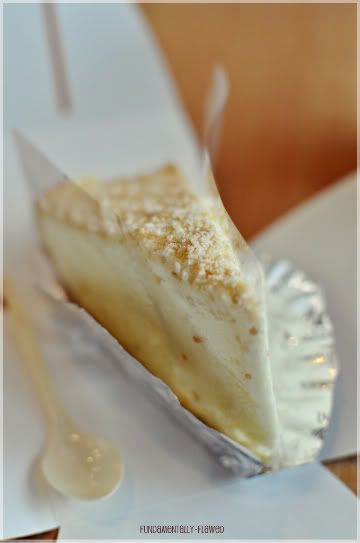 In such a situation, count on your best friend to think of an idea to combine the best of both worlds in one bite. This was it... crisp puff pastry from the napolean eaten with a generous dollop of Parmesan cheese cake filling. You'll be stoked. Trust me.