Welcome to paradise?
Labels: restaurants
·
Posted by

Sihan
at 11/15/2010 08:56:00 am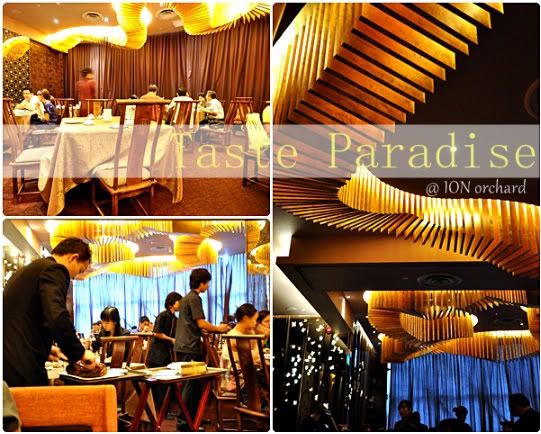 How do you know you're in paradise?

When a lady clad in an intricate high collared black dress with a silk screened train at the back greets you at the door in the gentlest tone and ushers you thru the gates of certain grandeur. Emerging from the golden corridors, you are greeted by pretty china plates and a gorgeous tea pot perched at the end of the table. Elegant and refined, it was surely befitting of the image the rest of ION was trying to relay.

Perusing the menu intently, met only with the constant distraction of the bustle of service staff walking all around; we came to a realisation of the overwhelming service staff to customer ratio. Our verdict, the paradise group have really set out to portray the taste paradise as a top notch, and exclusive restaurant with excellent service standards.

After much menu-pushing and squabbling, the mother and I settled on 5 dishes, mainly dim sum and some hot appetisers. First up, the crackling pork belly ($12.80); this dish was top notch with a crisp top of texture similar to toasted cereal, strange comparison I know, with innards soft and gelatinous, providing the right amount of chew factor. Placed daintily alongside a trail of mustard dots, these went down so easily and dangerously fast with the two of us.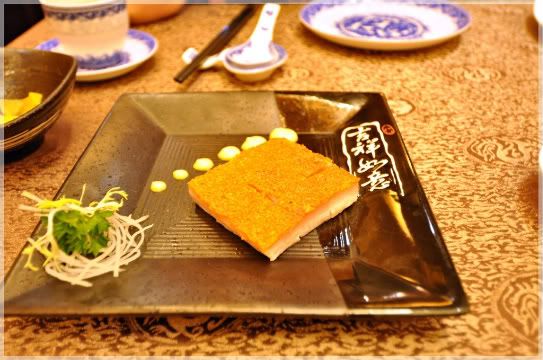 The next dish, the XO carrot cake( $7.80) that followed was gorgeous, period. I could go on all day waxing lyrical about it but in a nutshell, it was beautifully seasoned, the yam cake, a beautiful consistency and texture and the bits of egg strewened throughout. LOVE!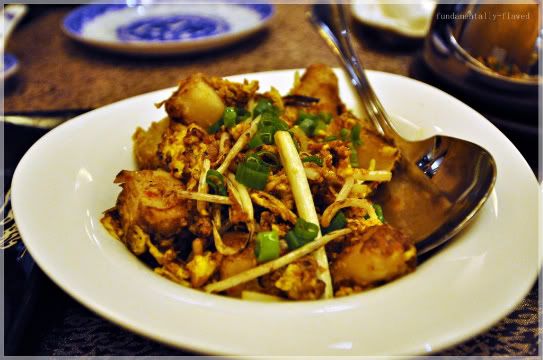 Please exercise a bit of self control when ordering the xiao long bao (4 for $3.80); these were lack lustre in comparison to our usual hunts at crystal jade and ding tai fung. The steaming broth encased within the dry pastry skin lacking in dimension and flavor.

The har gao ( 4 for $4.80) was mediocre in all aspects, apart from the usage of fresh prawns within, the end product lacked a little finesse and I grunted in disapproval of its disappointing performance after the star performance of the pork belly and carrot cake.

Not meaning to sound like a sore customer but the egg tarts (3 for $3.60)were a definite spoiler. With its pastry just calling in desperation for a few more minutes in the oven for that crisp browned crust, these were also a little too small to prove their worth.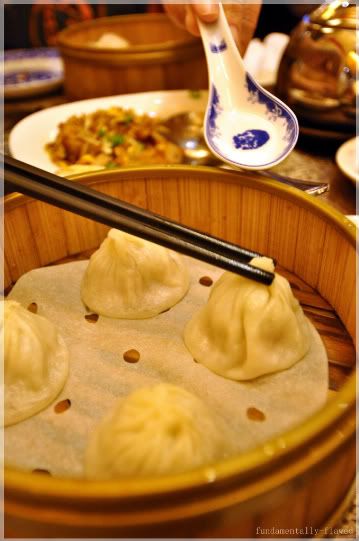 Moving on to the items worth a mention, the BBQ pork pastry(3 for $3.90). Moist generous pork fillings complimented by a buttery pastry with browned, egg glazed outer shell. Flaky, moist and rich, these are definitely worth ordering should you make your visit.




The last of our flustered order came, the crispy fried tofu and anchovies ($8.80); a towering pyramid of fried tofu strips covered in a blanket of salted anchovies. The chef's amazing mastery of heat evident from the tender yet hot tofu innards with a lightly fried outer crust.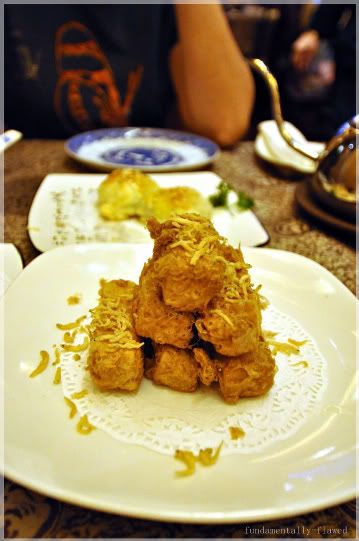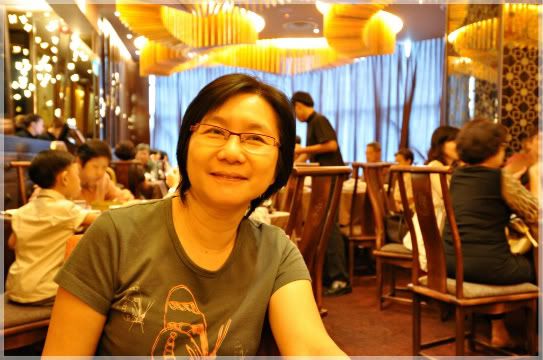 Taste Paradise may give the impression that it is just a looker with its opulent surroundings and over the top decor; however with a well-exected menu at hand, booted with excellent service and reasonable prices; this may just be the much needed contribution into the rather stale scene in the chinese mid-priced dim sum department.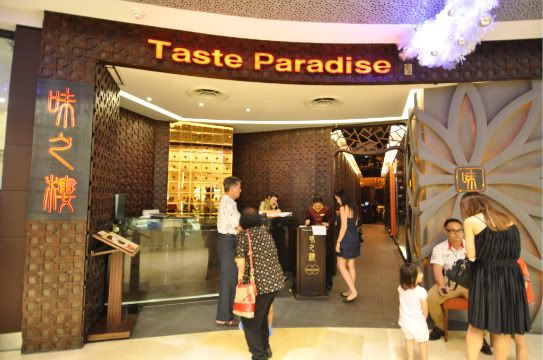 Taste ParadiseAddress: 2 Orchard Turn #04-07 ION Orchard Singapore
Tel: +65 6509 9660