Just Another day in paradise.
Labels: food, restaurants
·
Posted by

Sihan
at 11/22/2010 09:05:00 am


Before I start on this post, allow a moment for my mind to drift back to the recent 東坡肉 (braised pork belly) experience amidst the drizzle of Hangzhou. *reminiscing*

*snaps back to reality*

I was just about to comment that the braised pork belly that I have had at Paradise Dynasty was delicious. But who am I kidding. This pales in comparison to the glorious square of inundated fats I've had with a bottle of beer previously. It was good, albeit for the less than tender meat portion at the bottom.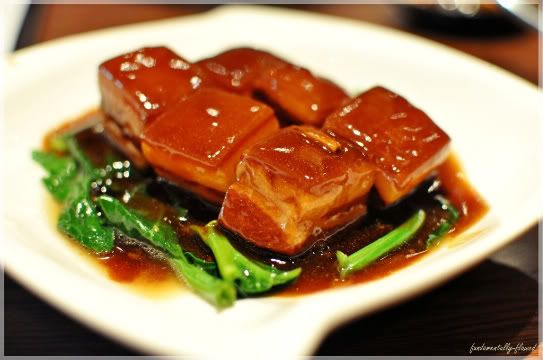 Paradise Dynasty is part of the Paradise group which coincidentally owns Taste Paradise which I had happily sampled previously. Despite it's name suggesting a tad more grandeur as compared to the latter; it in fact is a more wallet friendly option with slightly more casual ambience. Located on the same floor of ION shopping mall as Taste Paradise, Paradise Dynasty surprises with its varied cuisine and I applaud the Paradise group for it's ingenuity in covering the many aspects of chinese cuisine, offering patrons a unique experience in either of the restaurants.






With respect to food, Paradise Dynasty is on top of its game (versus Crystal Jade and Ding Tai Fung, with its distinctively similar menu). The Minced Meat La Mien ($7.50) served up in typically smaller portions to allow diners more room for their other offerings. Good, this dish was elevated to higher grounds with the pairing of their chili sauce conveniently found in a tiny little urn on the table.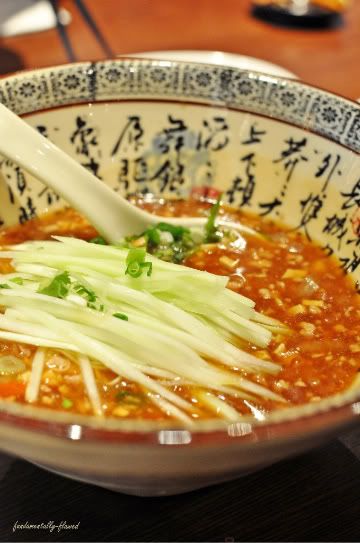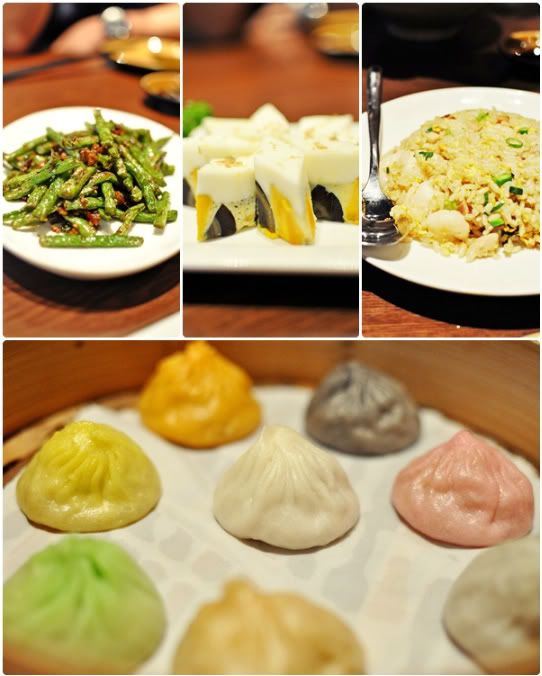 clockwise from top left: sauteed french beans with minced meat, chilled assorted eggs, yang zhou fried rice, mixed dumplings.

The dishes above all lived up to their standards, with the 8 flavors of xiao long bao ($13.80) paving the road to the pedestal. Beautifully thin skin wrapped around a succulent bite sized ball of aromatic pork, the sweet broth, a sexy hot mess that spills into your mouth with the gently nip of the skin. What distinct the Paradise Dynasty's xiao long baos from the others is the offerings of this staple item in different unique flavors. My favourite of the lot is definitely the black truffle, the earthy taste of truffle pushing interestingly thru this combination. Look out for the other flavors such as garlic, crab roe, foie gras and szechuan!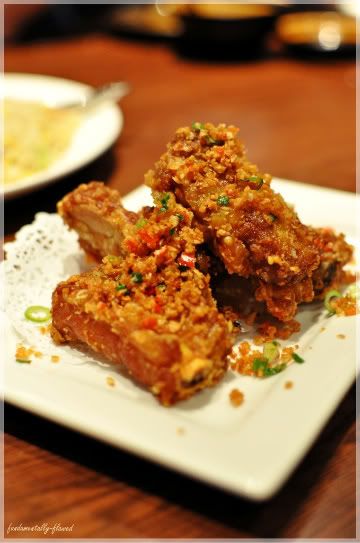 The deep fried pork ribs( $14.00) were a major let down with its less than tender texture and the strange lingering taste of burnt garlic coating the ribs.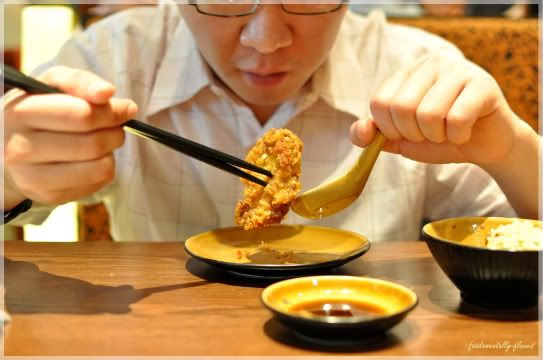 Have room for desserts? Then try their pan fried red bean pancake ($6.00),sweetened red bean paste wrapped in a crisp pastry. Attack the sides should you be a big fan of the anything crisp and light. Not the best I've had but definitely befitting of a sweet round up to a good meal.






Paradise DynastyION Orchard
2 Orchard Turn #04-12A
Singapore 238801
(65) 6509 9118