Melbourne Feasts V: Caldemeade Farm and Cafe
Labels: australia, desserts, restaurants, travelling
·
Posted by

Sihan
at 1/24/2011 11:42:00 am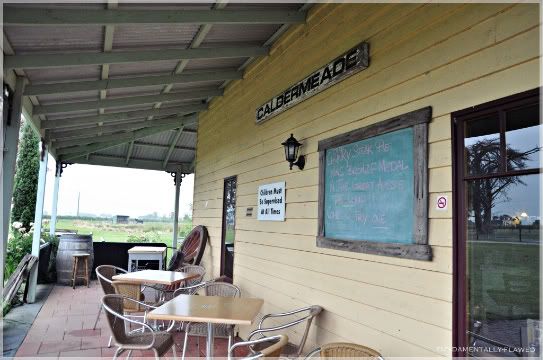 En route to Philip Island, we missed our chance at sampling the famous scones at Caldermeade Farm and Cafe as we trudged in just 30mins shy of its closing for night. Once again, on our return journey back from the rainy shores of the bunarong coastal drive, we made a mad dash for the sheds, a serious storm in tow.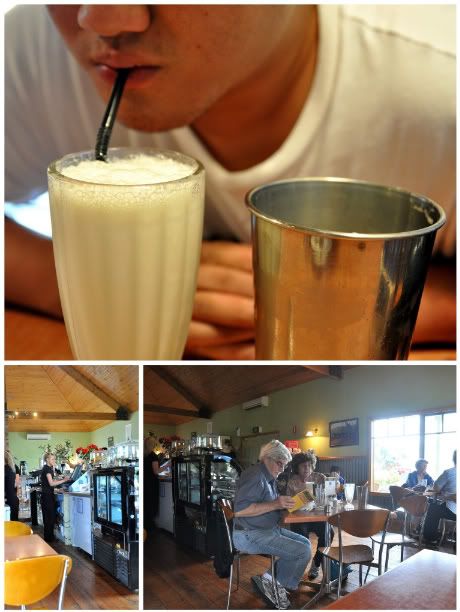 Armed with a classic milkshake and a scone set, we were all ready for tea time. In reality, the milkshake was gorgeous, a luscious mix of soul-soothing cream, vanilla flavor and insatiable glide down your throat texture. Definitely something worth lusting for. The scones though were a tad disappointing with it's dry crumb and slightly unflavored innards ( a bit of salt could have given it a significant edge); on hindsight, the accompanying cream was amazing (I spent a good 5 mins wiping up the remnants from the bottom edges of the bowl with a tiny piece of scone flesh. embarrassing i know.)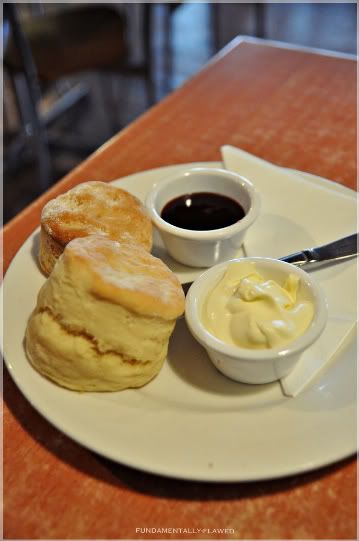 And as we sat still waiting for the ensuing storm to blow pass, another food venture sat in the brewing pot. More to come...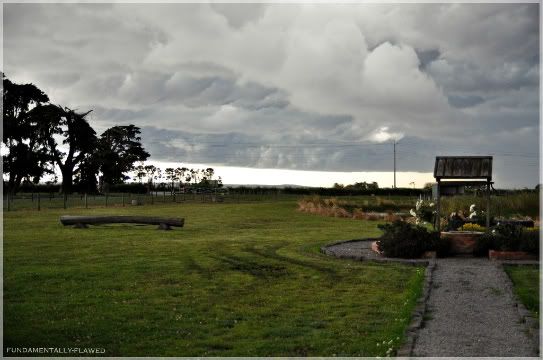 Caldermeade Farm and Cafe
4385 South Gippsland Highway Caldermeade 3984

Telephone: 03 5997 5000
Fax: 5997 5111
Email: maxwellj@tpg.com.au
http://www.caldermeadecafe.com.au/