Early morning..fresh fish
Labels: dubai, travelling
·
Posted by

Sihan
at 6/11/2010 05:36:00 pm


A few weeks ago, the three of us, Gwen, Janice and I embarked on an early morning adventure to the Deira Fish Markets in anticipation of fruitful returns coupled with hopes of plenty of fish in the basket.

and sure enough, we got that and more! Let's see... snare remarks at our poor ability to recognise fishes and vegetables; requests for photographs from the enthusiastic Indian community; a box of donut peaches; persimmons and nectarines and not to mention, seafood in the form of crabs and fleshy pomfrets.

photos from our excursion...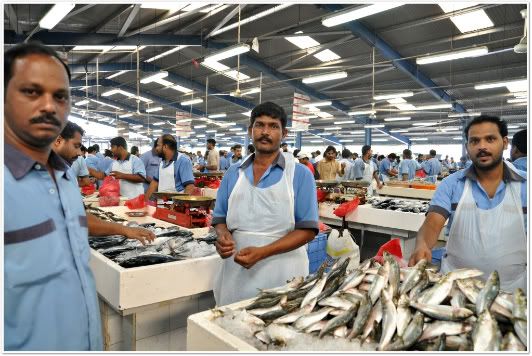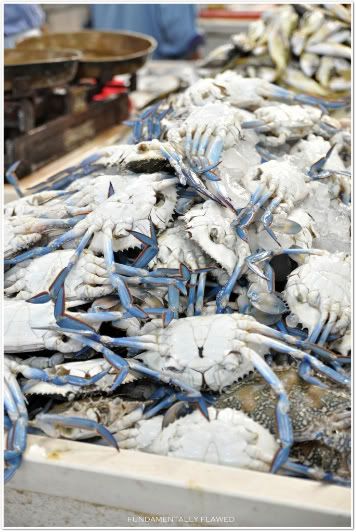 mountain loads of crabs.. swimmer crabs.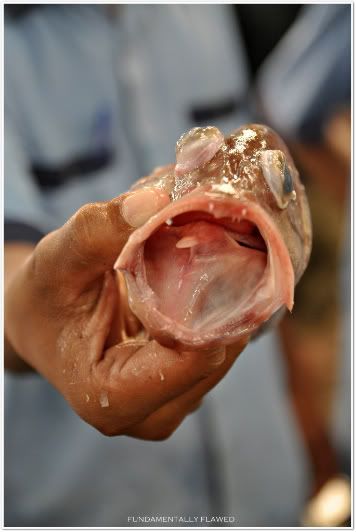 Imagine having a fish shoved at you as an Indian fishmonger insists that you take a photos of the rather grotesque looking specimen. I love their enthusiasm though.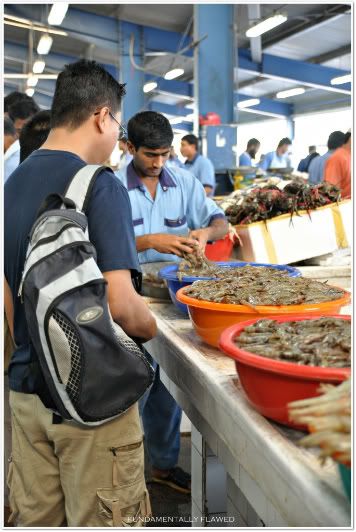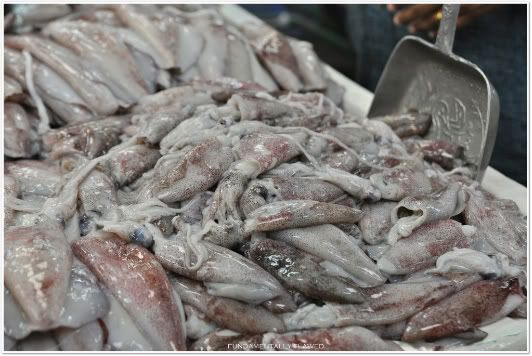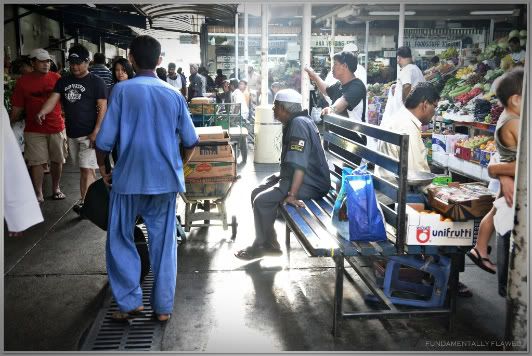 My favourite shot by far. A lonely old man just sitting and watching as the whole world passes him by. If I had the liberty of using a tripod, I would have possibly slowed down the shutter speed for a blurred effect of the moving crowds.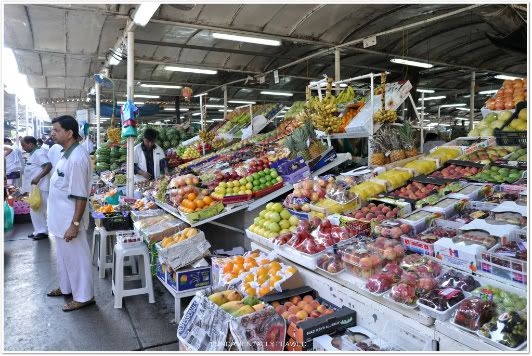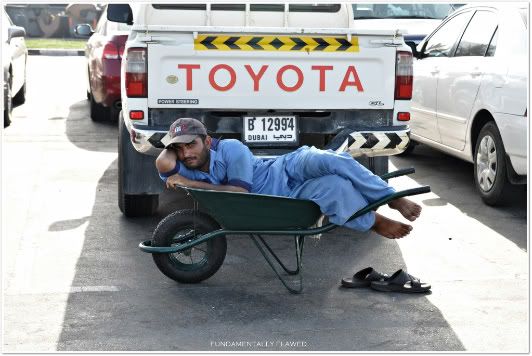 This little man over came up to me as we were unloading our wheel-barrow (yes, you can get the indians to push your purchases around the market after you) of goodies into the car and asked for a photo. After I nodded my head in agreement, he clambered into his barrow and posed. Imagine my stunned expression, masked by the camera, you could sense a burst of laughter on the verge of exploding off my chest. Even more so after he requested for my number and yet refused to pay my stated price of one fish.. *shrugs*