TWD: White Chocolate Brownies
Labels: Brownies, chocolate, events, TWD
·
Posted by

Sihan
at 6/01/2010 04:01:00 pm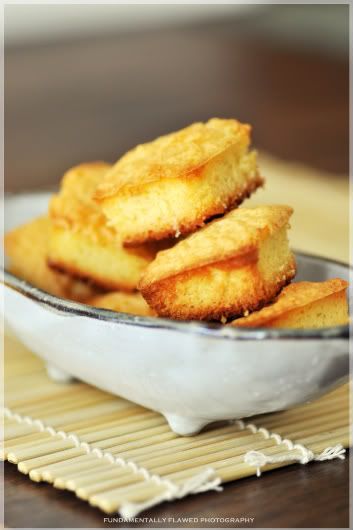 Most of know that white chocolate does not equate brownies. After all, that only accounts as cocoa butter. So what are these exactly? Recieving the curious stares of an onlooker upon my claim that these were in fact white chocolate brownies isn't exactly very welcoming. Neh... I proclaim them to be white chocolate cake instead!

Crisp on the outside with the signature rippling of its surface skin (almost like a real brownie) yet chewy and fragrantly sweet on the inside. These were good, but nothing extraordinary. Given that fact, I could still have managed to pop a few in one sitting. Now I heavily regret baking it in the wilton brownie pan that warrant 'dainty' portions with a not so dainty temptation factor. ARGH. Well at least I skipped the meringue topping, that ought to dodge a few extra calories won't it?




Thank you Marthe from Culinary Delights for choosing this weeks' recipe.

Please visit the link for the recipe!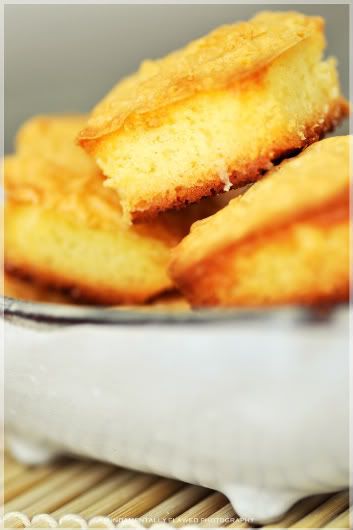 Next week, tender shortcakes!!!