Two days of cake.
Labels: cafe, cakes, desserts, restaurants
·
Posted by

Sihan
at 6/24/2010 12:48:00 am


and in our two days of blissfully ignorant, indulgent spree, we first ventured to the outskirts of town; to the charming back alley of Ann Siang Hill.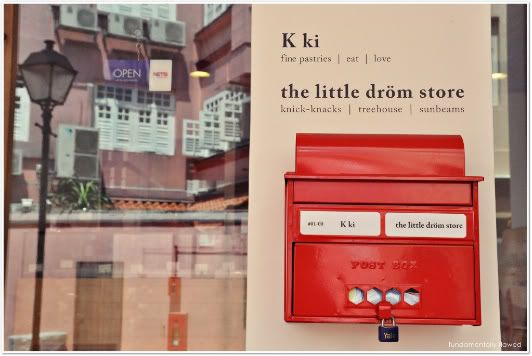 K-ki and the little dröm store has been the talk of the town amongst many foodies dessert-iers here in Singapore since it's premier in the quaint neighbourhood. The shop premises, lighted in the day by the natural cascade of sunlight thru its glass windows on to the lightly shaded wooden floor boards gave people a sense of tranquility and an acquired sense of open-mindedness. Highly beneficial, I would say, to the beginning of a rollercoaster of flavors due to commence with the lift of a forkful of pastry to the mouth.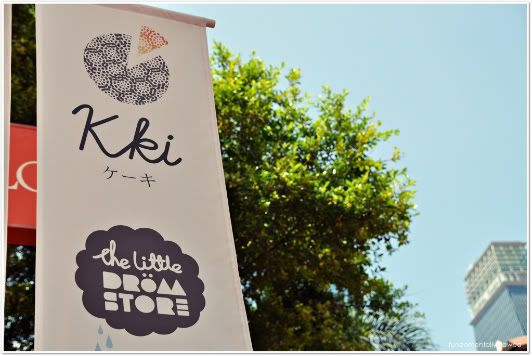 It was a tremendously hot day, and despite my experience in Dubai, dealing with the humidity was a foreign concept to me thus far and I suffered, prespired and sulked my way thru the entire walk up from the carpark to the lovely alcove of a shop. However, all would be erased once I stepped inside. A lovely array of cakes greeted my sight. The heat lifted. Though small in variety (given that it was a weekend), I was highly confident of its quality, a kind of unspoken and rare assurance that doesn't come by usually. And sure enough, our orders of Cafe Domu($7.50) and Antoinette($8.00) were exemplary. *two thumbs up*

Chocolate coffee mousse check.. crunchy feuilletine base. I adore this one.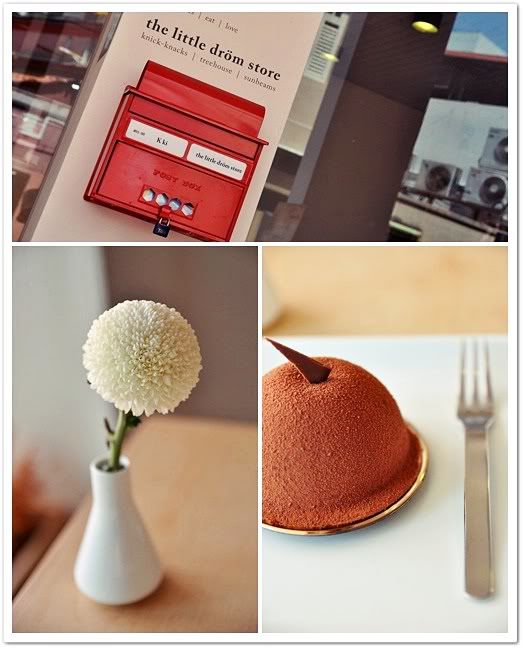 The Antoinette (names after the owner of the little dröm store after she fell in love with it at first bite) topped it by a notch with its innovative and delectable pairing of white chocolate mousse and sweet mango puree as a hidden surprise. My favourite.

Still... let's not jump to conclusions regarding our favourites of the lot. Would be biased given the fact that I've not gone thru the entire collection! Any takers for the next trip?




Just a personal note to Kenneth and Delphine, the lovely couple and owners of this establishment, may your love for each other and cakes continue to sustain the growth and flourishment of the shop. That more people get to saveur the beautiful works of your labor. *beams*

now for sneak peak at the neighbour! The little dröm store. Selling a quirky collection of knick knacks and the most random items you can possibly find to whip a sense of nostagia into you. Don't believe me, take a closer look... (btw, i adore that vintage nikon camera bag right in the front... lovely stuff)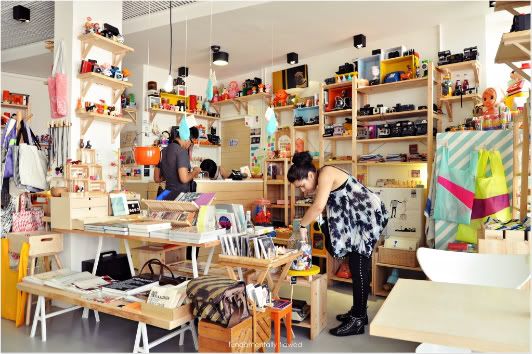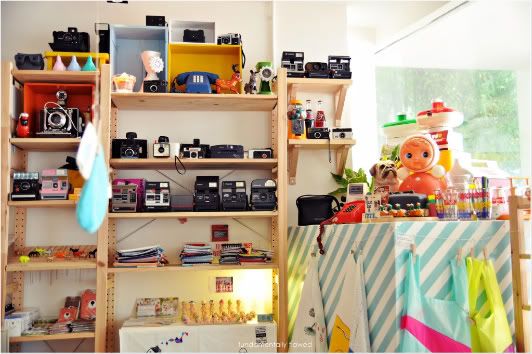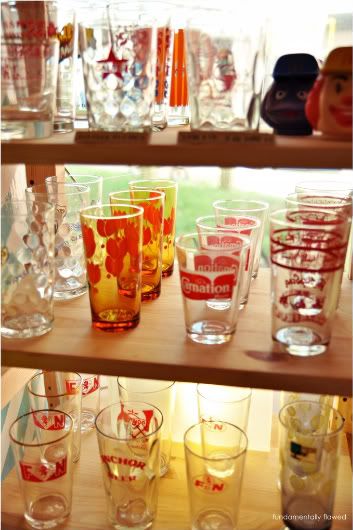 K-ki Cakes
No.7 Ann Siang Hill