Food for the upset.
Labels: cakes, chocolate, recipes
·
Posted by

Sihan
at 7/02/2010 04:16:00 am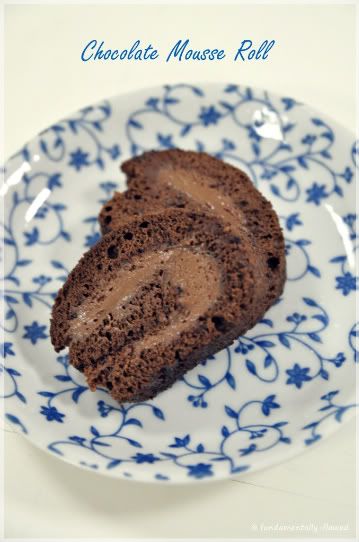 I'm upset.

This calls for chocolate therapy.

And not in its simplest form as I would normally have it ( I suspect my preferences changed based on the availability of good chocolate in the house. Someone.. give me la maison or Jean Paul Hevin please!!!); I decided to take a more precarious path with the addition of a wee bit flour, sugar and eggs. And viola, a sweet treat to wheel the blues away.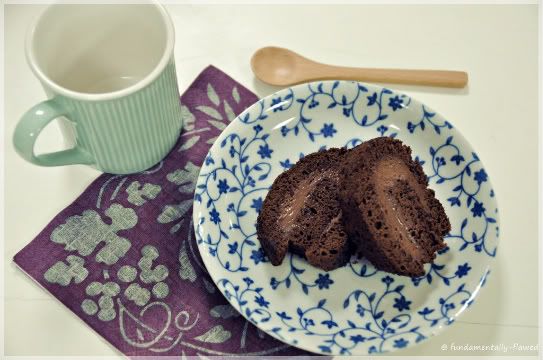 Remedy for the heartsick
makes 1 chocolate roll

1/3 cup cake flour
1/6 cup cocoa powder
1/8 tsp salt
3 eggs (separated and at room temperature)
1/4 tsp cream of tar tar
1/2 cup granulated sugar
1/4 tsp instant coffee
1 tsp vanilla paste/powder

1) Butter and line a 9 inch square pan. Preheat the oven to 165 degrees celsius.
2) Sift 1/3 cup (45g) cake flour, 1/6 cup (15g) cocoa powder and 1/8 tsp salt in a bowl.
3)Beat 3 egg yolks and 1/4 cup granulated sugar till thickened and pale in color. About 3 mins.
4) Scrape the sides of the bowl down and mix in 1/4 tsp instant coffee and 1 tsp of vanilla.
5) Set aside.
6) Beat 3 egg whites and 1/4 tsp cream of tar tar until foamy. Slowly add in 1/4 cup granulated sugar bit by bit whilst still whisking. Beat on high until stiff peak.
7) Gently fold in the egg whites into the egg yolk mixture in 3 additions.
8) Fold in the flour mixture with a light hand until the flour mixture is no longer visible.
9) Scrape the mixture into the pan and bake for 20mins.
10)Cool the cake on a rack for 25mins before unmoulding.

Chocolate Mousse filling
makes enough for the chocolate roll and for the heartsick to snack on.

4 oz semisweet chocolate
1 cup cream
1 tbsp unsalted butter
1 egg yolk
1 tbsp sugar

1) Double boil the chocolate, 2 tblspoon sugar and 1 tbsp unsalted butter until melted and well combined.
2) Add egg yolks, 1 tbsp sugar and 2 tbsp cream. Whisk to combine over low heat for about 2mins.
3) Remove from heat and allow to cool for 10mins.
4) Whip the remaining 3/4 cup of cream till stiff peak.
5) Fold in whipped cream into chocolate mixture.
6) Fill the cake as desire and roll it up using parchment paper as backing.