Picking Shoes
Labels: thoughts
·
Posted by

Sihan
at 7/10/2010 01:32:00 pm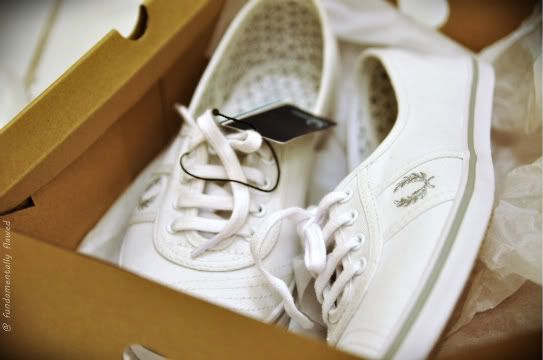 New Fred Perry Shoes to replace my old flame, the radically snug river island ones that I acquired about 3 years ago. Never to be superseded by any other despite my incessant hankering after white shoes of all kinds. Until now of course...

My gaze shifted quickly to the white figure parading the shelves. This was it, love at first sight. Slipping it on my bare feet, I adored the gentle

carressement

of its touch. I needed no reassurances, no deep pondering moments. It was a painless, heart-led choice.

I deserve it. A little self justification going on here. Please bear with me.

Someday I will come across some radiant choice in life as evident and as prominent as this one. What it may concern, that remains a mystery.