Beaulieu House : dining on the frontiers
Labels: food, restaurants
·
Posted by

Sihan
at 2/25/2011 08:51:00 am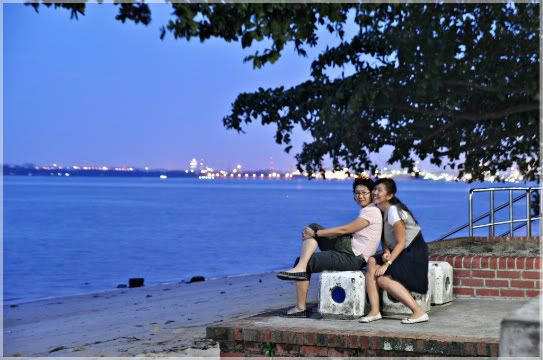 'Let's dine where?" I exclaimed in disbelief. Sembawang park, our nominated destination for dinner with the family. In my mind, I conducted a relentless search of food outlets in the region to a distressing no avail. Well, let the blind be led.

After a bout of shooting and some curious onlooking, we made our way up the winding staircase towards the basking warm lights set ona small hill staring straight over the straits of Johore to some forlorn kelong gracing the mangrove littered shores of the neighboring country.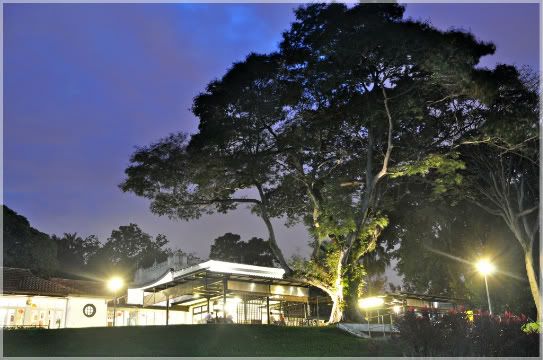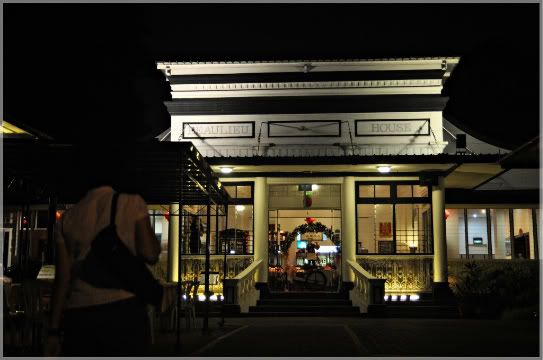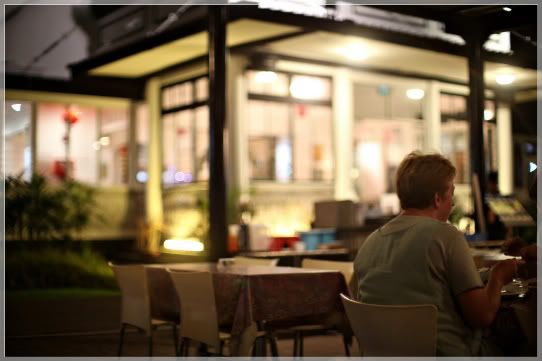 Dinner was a simple affair, chinese zi char dishes for the boys of which some were unexpectedly applaudible.

Weiquan had the carbonara which was a home-styled rendition of this over-done recipe. Mediocre, if not lack lustre to say the least. Thank goodness for the charming atmosphere and lovely breeze that blew past once in awhile.

My rack of lam with Djion mustard cream sauce was a lovely mess on a platter with two slightly fatty lamb racks doused in a sweet mustard cream sauce served with dauphinoise potatos on the side. I loved the latter, a mixture of seasoned potatos baked with cream with a tinge of lemon for that tanginess.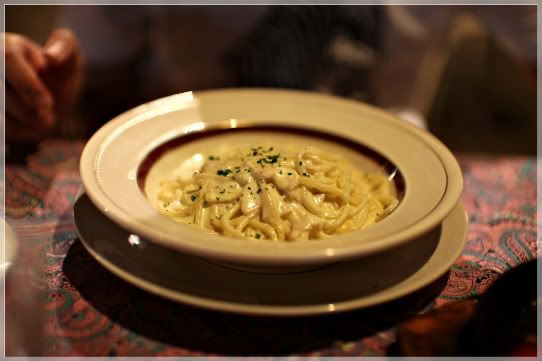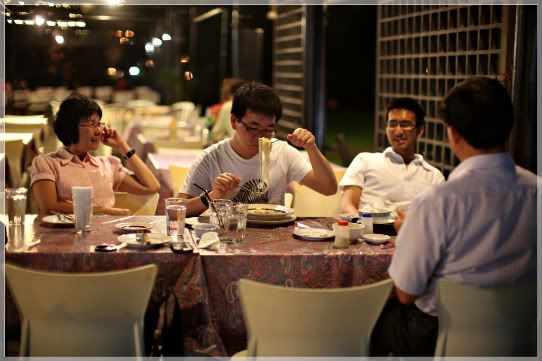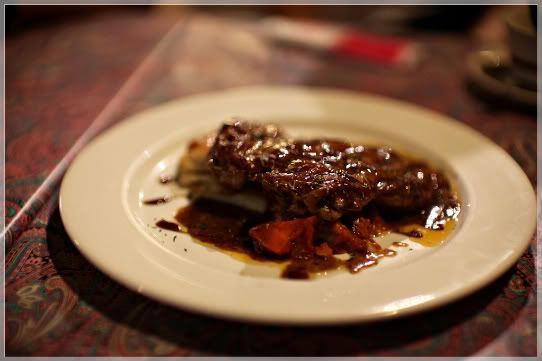 My lack of description for this place only speaks volumes about the food, however, the resounding chatter that gathered from our table was invaluable. Priceless should I say. Need a place for a good conversation? Beaulieu House would be a good place to start.



Beaulieu House
117 Beaulieu Road
759837
6257 9234
Sembawang Park