Shanghai in Winter: Citizen Cafe
Labels: China, food, travelling
·
Posted by

Sihan
at 2/12/2011 08:33:00 am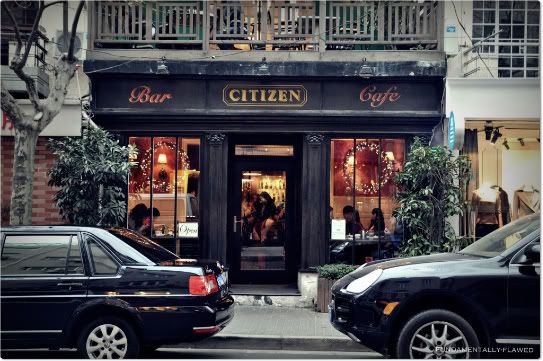 Shanghai. Walks in the frigid cold, hands stuffed deep into the depths of one's coats pocket, I scout the town for a cozy cafe to settle down.. and found this.

Citizen Cafe and Bar.

Awesome freshly brewed cappuccino (my usual) to battle the onset of frozen fingers. Sing me a song.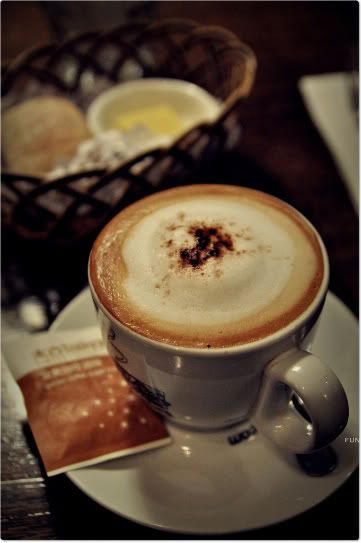 The commotion in the main couch area in the lower level; they do have proper dining seatings upstairs. Free wifi provided for customers. With a beautiful christmas tree at the corner and the lovely sounds of bossa nova piping through the coffee scented airs, there was a peculiar sense to the entire notion of new year in Shanghai.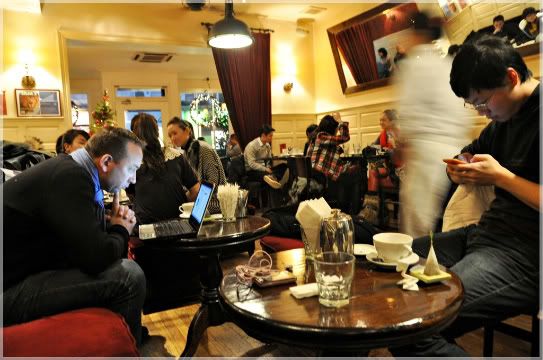 My later order of caesar salad with grilled chicken. Way to generous with portions, I was very much taken by the tantalizing dressing coating each leaf. No bells and whistles here, but just a comforting wave of emotions washing over me as I watched the world pass me by from the corner of the bustling cafe.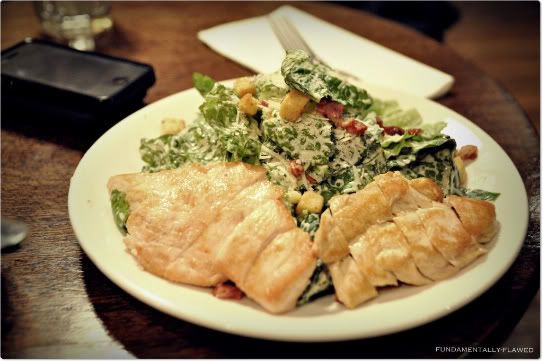 Citizen Cafe and Bar
222 Jin Xian Rd. Shanghai, 200040.
Our phone number is 6258 1620.