Birthday sunrises and coffee machines
Labels: beach, birthdays, cakes, recipes
·
Posted by

Sihan
at 12/21/2011 10:11:00 pm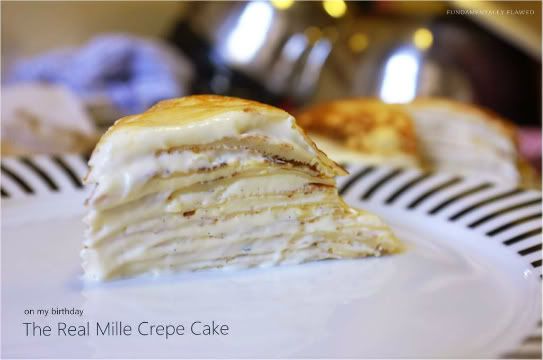 I'm hoping you wouldn't notice the increment in the number above. But i'm very sure you would have by now.

I'm suffering from mid-20s crisis and the reality hits me like the hidden immensity of sunken icebergs.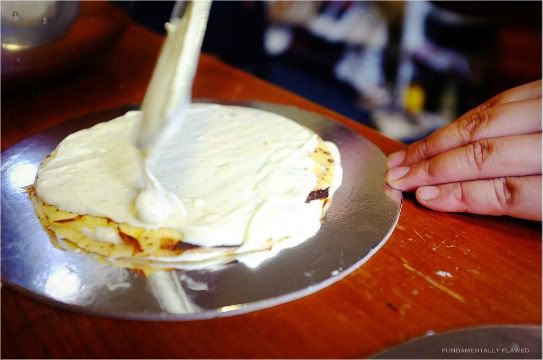 G and I decided to bake a birthday cake (albeit a delayed one) to ease me into the 'upgrade'. The boy even threw in a Nespresso machine to sweeten the deal. as quoted in the latest express christmas episode of Modern Family, "everyday is December 16th.". we should impose that as a royal decree.

The cake, a royal spectacle of toppling and slip shod layers of thin crepe and vanilla bean custard, a mixture of creme patisserie and whipped cream. After the assembly, I sighed in deep acknowledgement and understanding of the cake's hefty price tag in bakeries and boutique patisseries. Sure enough, a dedicated crepe pan (*ka-ching*) would help a great deal. A controlled flame (something we're short of in the hostels) would certainly eliminate the prospects of missing finger prints. After 12 crepes and 2 fizzled attempts, we were ready to assemble the cake only to be met with runny creme pat, I can't even imagine the shame that ensues. Perhaps the recipe could use a little revision.

Anyhow, the cake was right up my alley. Peeling back the layers just like you would a rainbow kueh lapis cake. Right, now we've sparked off a new craving. Buggers.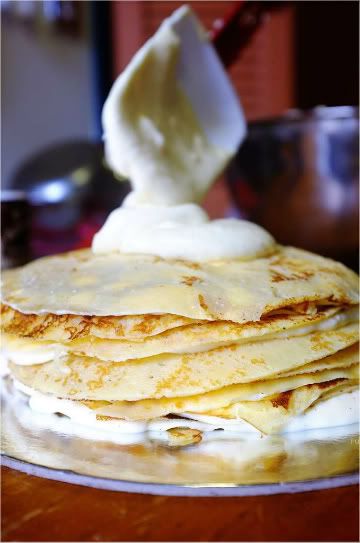 Gâteau de Crêpes
batter from "Joy of Cooking" and the pastry cream from "Desserts," by Pierre Herme and Dorie Greenspan.

For the crepe batter:
6 tablespoons butter
3 cups milk
6 eggs
1 1/2 cups flour
7 tablespoons sugar
Pinch salt

For the vanilla pastry cream:
2 cups milk
1 vanilla bean, halved and scraped
6 egg yolks
1/2 cup sugar
1/3 cup cornstarch, sifted
3 1/2 tablespoons butter

For assembly:
Corn oil
2 cups heavy cream
1 tablespoon sugar or more
3 tablespoons Kirsch
Confectioners' sugar.

1. The day before, make the crepe batter and the pastry cream. Batter: In a small pan, cook the butter until brown like hazelnuts. Set aside. In another small pan, heat the milk until steaming; allow to cool for 10 minutes. In a mixer on medium-low speed, beat together the eggs, flour, sugar and salt. Slowly add the hot milk and browned butter. Pour into a container with a spout, cover and refrigerate overnight.

2. Pastry cream: Bring the milk with the vanilla bean (and scrapings) to a boil, then set aside for 10 minutes; remove bean. Fill a large bowl with ice and set aside a small bowl that can hold the finished pastry cream and be placed in this ice bath.

3. In a medium heavy-bottomed pan, whisk together the egg yolks, sugar and cornstarch. Gradually whisk in the hot milk, then place pan over high heat and bring to a boil, whisking vigorously for 1 to 2 minutes. Press the pastry cream through a fine-meshed sieve into the small bowl. Set the bowl in the ice bath and stir until the temperature reaches 140 degrees on an instant-read thermometer. Stir in the butter. When completely cool, cover and refrigerate.

4. Assemble the cake the next day: Bring the batter to room temperature. Place a nonstick or seasoned 9-inch crepe pan over medium heat. Swab the surface with the oil, then add about 3 tablespoons batter and swirl to cover the surface. Cook until the bottom just begins to brown, about 1 minute, then carefully lift an edge and flip the crepe with your fingers. Cook on the other side for no longer than 5 seconds. Flip the crepe onto a baking sheet lined with parchment. Repeat until you have 20 perfect crepes.

5. Pass the pastry cream through a sieve once more. Whip the heavy cream with the tablespoon sugar and the Kirsch. It won't hold peaks. Fold it into the pastry cream.

6. Lay 1 crepe on a cake plate. Using an icing spatula, completely cover with a thin layer of pastry cream (about 1/4 cup). Cover with a crepe and repeat to make a stack of 20, with the best-looking crepe on top. Chill for at least 2 hours. Set out for 30 minutes before serving. If you have a blowtorch for creme brulee, sprinkle the top crepe with 2 tablespoons sugar and caramelize with the torch; otherwise, dust with confectioners' sugar. Slice like a cake.




Did I mention that G and I made an impossibly early trip to Manly beach just cause I insisted on it being on my birthday wish list? What a sweetie pie.

Some photos after the jump.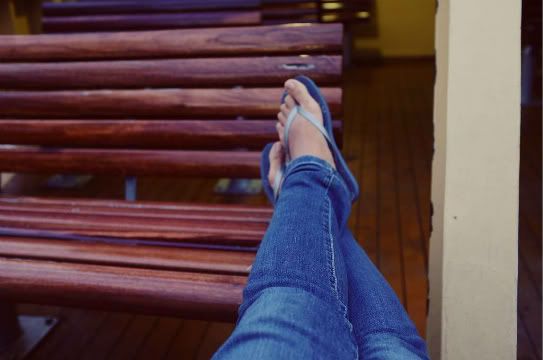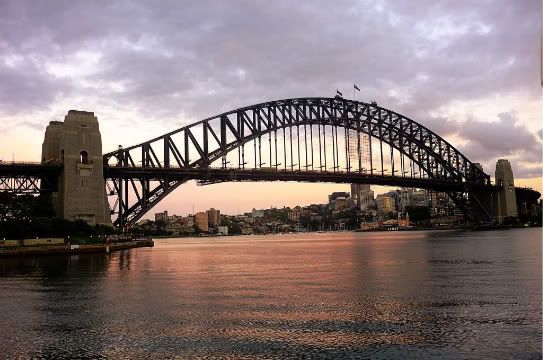 Watching Sunrise from the Manly Ferry.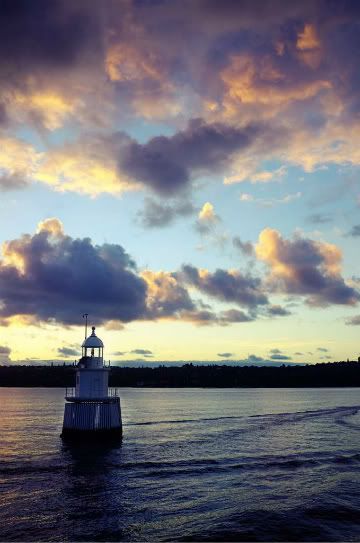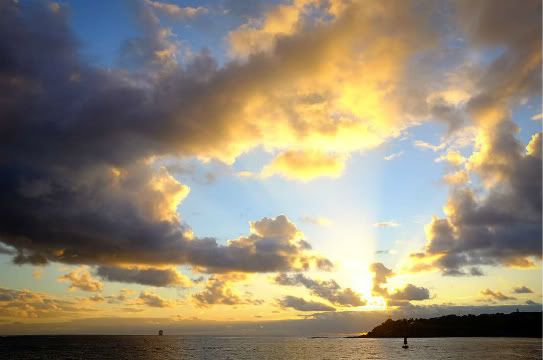 fabulous croque monsieur from three beans cafe @ Manly Beach