Let's give them something to talk about.
Labels: australia, restaurants, sydney
·
Posted by

Sihan
at 12/08/2011 09:11:00 pm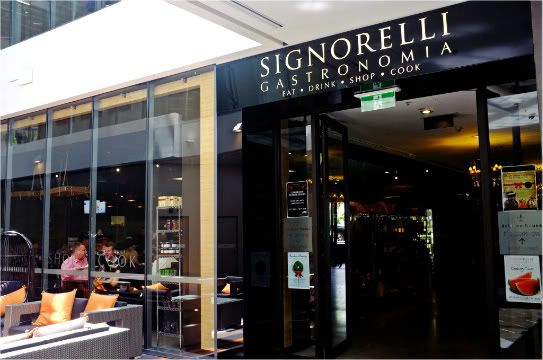 I begin my timid first posting for Sydney with a revolutionary dining experience. Okay, perhaps my opinions are slightly skewered only by the lack of reasonably priced dining options here (blame it on the shallow pockets) and the company of other foodies. But with the prompting of certain rhapsodies of joyous food memories singing in my head, I embark on one.

Signorelli Gastronomia. A Italian food emporium advocating the likes of a farmers market, cooking classes for the inquisitive and dining in for the flavor beggars.




a quick scan through their menu revealed a very dedicated selection of mains, entrees and pastas. I willed myself to try out their pastas, determined to use that as a benchmark for the bustle in the kitchen. A tilt of heads from the bar counter raised some signs of anxiety, jealousy derived from the luxurious degustation of piquant looking desserts from the table behind.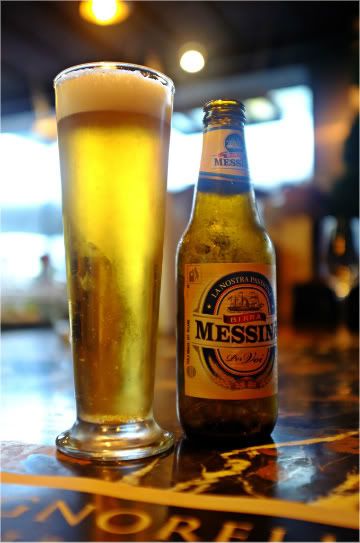 A Messina and a glass of wine (Thomas Wines '2 of a kind' Savignon Blanc/ Semillion) just to get the ball rolling. What took me by surprise was the successful wine pairing recommendations on the menu, the fruity finishes in the wine added a lovely finesse to the pasta dish.

The pasta, Handmade ravioli with tallegio, walnuts and butter sage sauce ($28) was divine. I can't stop gushing about it. The plate arrived, a gentle summery yellow shade of butter sauce infused with burnt sage. A slice through the heart of the perfect parcels reveal a soft center of melted tallegio cheese with a hint of walnuts. The black crusty bits of burnt sage, providing a bit chew and complex savoriness to the tender combination.




My partner's pizza, with Sopressa salami, Italian black olives and provolone cheese ($24) arrived at the table faster than my dish despite the waiter's forward warning about the long wait for pizzas. Kudoes to the chef spinning out the pizzas front of house, his speed and nimble dancing fingers across the rims of the piping hot pizzas is definitely an admirable skill.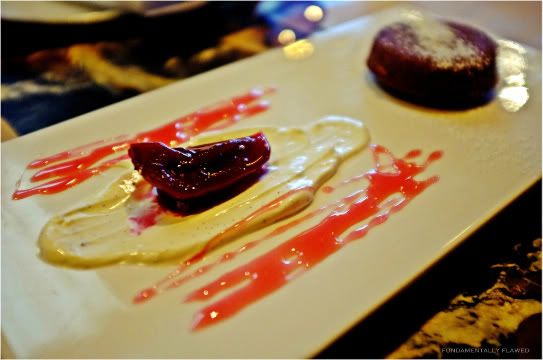 Dessert was a simple Warm Chocolate flan with Tamarindo and Galliano Mascarpone. Soft gooey chocolate innards paying homage to the poached sweetness of the Tamarindo. Extra brownie points for the meal.




Signorelli Gastronomia
Accenture building - ground floor
Trouton Place, 48 Pirrama Road, Pyrmont, Sydney
Tel: +61 (02) 8571 0616
http://www.signorelli.com.au