Let's do Mexican
Labels: australia, mexican, restaurants, sydney
·
Posted by

Sihan
at 12/12/2011 08:19:00 am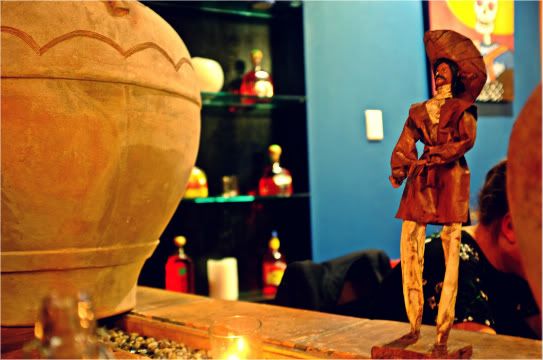 The second place to hit my culinary radar is Baja Cantina. An established Mexican joint along Glebe Point Road. You know that this isn't your run off the mill restaurant when you get declined a seat 3 times walking in without a reservation on a weekend. Lesson learnt.

Multi-coloured table cloths and long glass windows greets the gazing eye. The seated diners, a mixture of eclectic artsy people that Glebe is well known for, a good bunch of hopefuls waiting for a Mexican culinary revolution, and a few of us, normal people, just craving for a good bowl of nachos.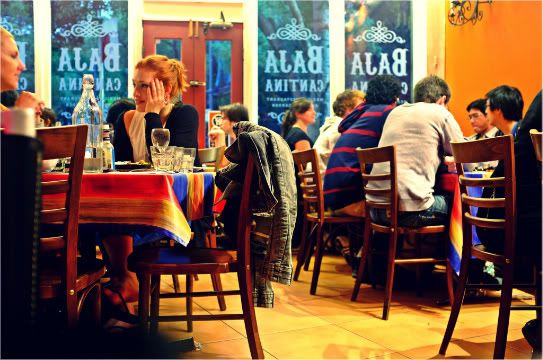 I may be deemed as boring after this... but this are the usual suspects. A practice that we have developed after just a mere single visit to the place, hence, we order the same thing every time without even a glimpse of the menu. And trust me, once you've got a taste of these dishes, there's no turning back.

Pictured above, Baja's famous nachos. Fresh corn chips with black beans, melted jack cheese, salsa, guacamole, sour cream and jalapenos ($12). For something a little extra, you can top it up with shredded beef, chicken or carnitas. But I suggest that the original version would suffice, probably even satisfy the two hungriest cows. Thankfully, Baja Cantina chose some good representation with their nachos, like a painter palette, everything on the platter melded together into a dynamite packed bite.

The next must have is their Quesadilla with jack cheddar, jalepenoes and shredded carnita ($12). It's strange how something so seemingly simple can be so addictive. The slow braised pork packed with spices, cooked till a excruciatingly tender stage for our gratification.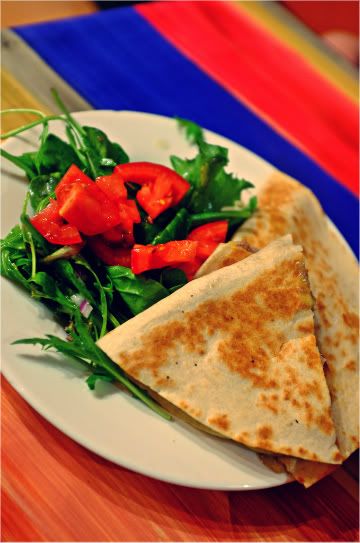 It's simple. Have a craving for mexican? stir up some guacamole(I'll have to share the recipe sometime) at home or make a trip to Baja Cantina.

Baja Cantina Mexican Restaurant
43~45 Glebe Point Road
tel: 9571 1199