Guacamole 101 (as promised)
Labels: mexican, recipes, sydney
·
Posted by

Sihan
at 12/30/2011 11:13:00 pm


What's green, mean and extremely irresistible?
Well, it could be the grinch at the end of the movie or possibly the hulk for some. But for me, it would definitely have to be guacamole. (p.s. I promised it earlier in another post, so here goes!)

Here's my end of the year post for your guys as well so I'm praying this recipe cuts it. A big bang for the end of a rather strange year.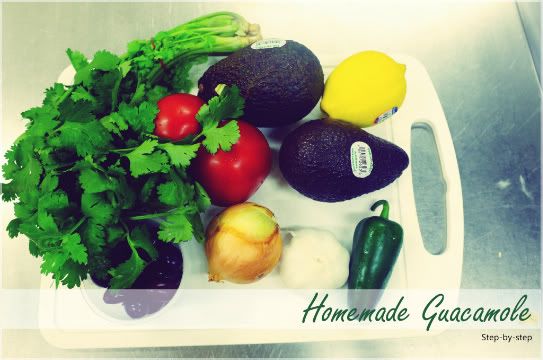 Dismantle the avocado, de-seed it and scoop out its tender flesh. Mash it with a fork. Work it.

Add in some chopped tomato, finely chopped onions and garlic.

For the heat-seekers, toss in some chopped jalapenos. Seeds intact for the daring only.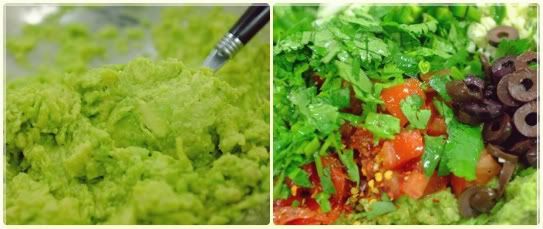 Squeeze a lemon. Lime works wonders as well.

Round up a bunch of fresh coriander and chop it up. Look, its a party in there.

Here's a secret, a good cupful of grated Parmesan cheese in the mixture does magic.




So there you go peeps. A quick fire way to avoid paying throngs of money at a mexican joint.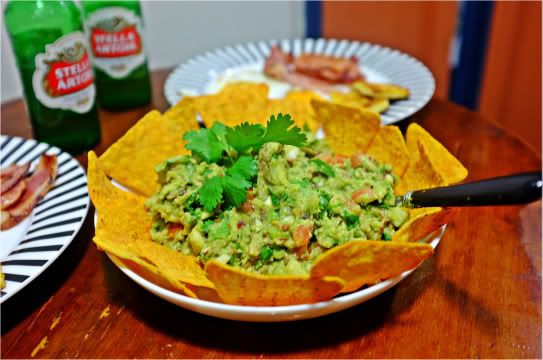 It's the new year in a bit. For me, it means new beginnings. Settling into a new home, a warm nestling of the heart, adventurous placings in foreign kitchens. All a little emotional to say the least.

That's enough naggy talk from me now.

Party hard and I'll catch you on the flip side.





Tonight, we are young.
So let's set the world on fire.
We can burn brighter
than the sun.