To Xanthi and beyond
Labels: greek, restaurants, sydney
·
Posted by

Sihan
at 12/22/2011 06:47:00 am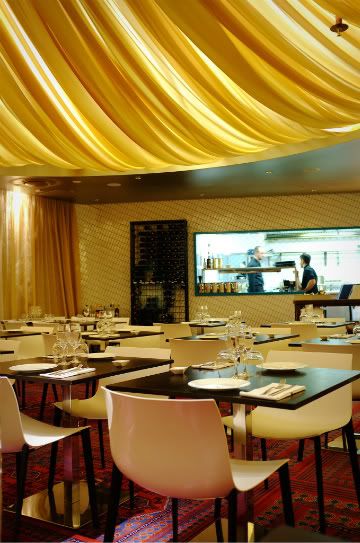 I would really like to conjure up some useful information about Greek culture now. perhaps throw in a little information about why Greek food and Middle Eastern food share so much similarities because of some grand old Historical colonizing and ole' fashion command and conquer.

But you didn't come here for that information did you? Didn't think so.

So let's talk shop. About Xanthi's food of course.




Word of advice, should you make your way here. Try to make it a lunch appointment or risk a disappointing dinner performance on weekend nights due to over-bookings.

Also, I earnestly urge you to try the Ouzomezedakia. These small mezze platters offer a whole load of flavor in small doses. The large variety available on the menu ensures that the diners get a range of exposures. Some of my recommendations include the Sheftalies ($11.00) - BBQed Cypriot style spiced pork meatballs wrapped in caul fats. These were as delicious as dark and sinister as they looked.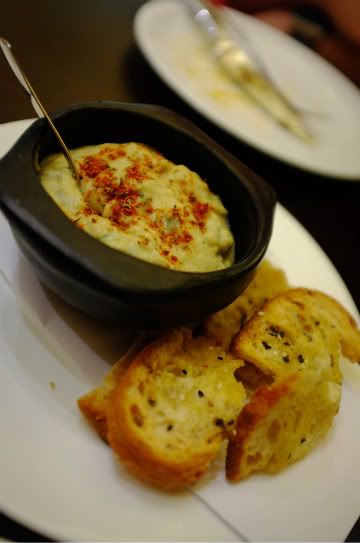 The Hot smoked eggplant dip ($10.00) was another winner with the smoked eggplant puree with a gentle mix of bechamel and grated kasseri cheese, whispering sweet nothings to my ear. The sprinkle of paprika and cumin caressing my tongue. Fresh addition of corainder and lemon juice just giving the dish a slight push towards perfection.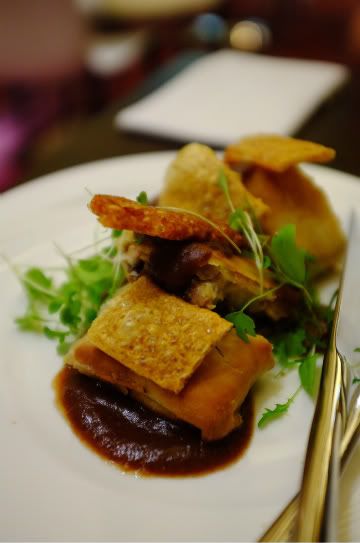 A trip to Xanthi is incomplete without sampling one of the baklava dishes, whether it be savory or sweet. I had the privilege of ordering their Pork Belly Baklava ($18.00), a sweet deal for me since G didn't really appreciate the acquired tastes of the sweet dates combined with the height of crispy pork belly. The sweet and salty combination really pushing certain boundaries for his safe palates. I on the other hand relished in this delicacy. The pastry, toasted and brown, encasing honey-ed fillings of date and pistachio with large chunks of shredded pork belly.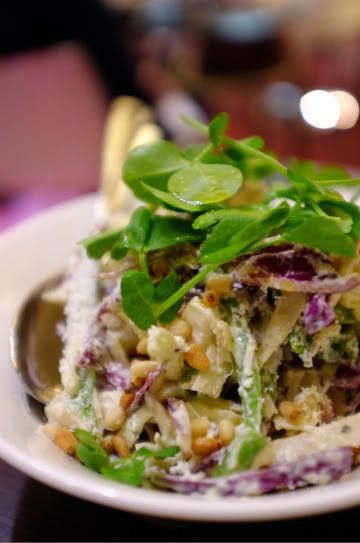 Greek Salad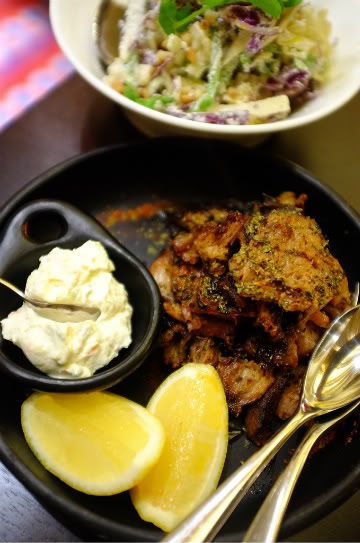 And at this junction you aren't feeling the slight tug of your waistband yet. Do give the Apo tin souvla, meats from the spit a go. Here we had the lamb ($36.00 for 250g). Good it was, it wasn't anything mind-blowing given it's price. Maybe it comes across as payment for the spectacle of having a whole lamb rotating on a spit through the window as you enter the restaurant. Beats me.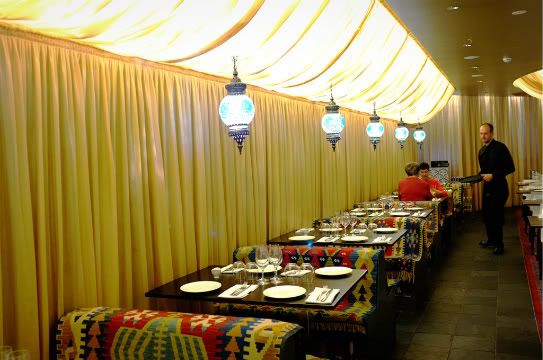 Xanthi
Westfield Sydney
Corner Pitt Street Mall & Market Street, City
Fri–Sat 8am–midnight, Sun–Thu 8am–11pm
Bookings 9232 8535 or manager@xanthi.com.au
website: http://xanthi.com.au/