Carpenter and Cook: sweet treats for the afternoon
Labels: bakery, bukit timah, cafe, hidden finds, patisserie
·
Posted by

Sihan
at 7/31/2013 02:43:00 pm


Carpenter and Cook has been on my radar for the longest time. Funnily, having live so close by, I've not found the chance to stop by despite my incessant visits to other similar cafes on the opposite corners of the island.

Finally on a quiet placid off day, I scooted over to the cafe patisserie. Dressed to the nines in vintage pieces and mismatched prints, we instantly hit it off.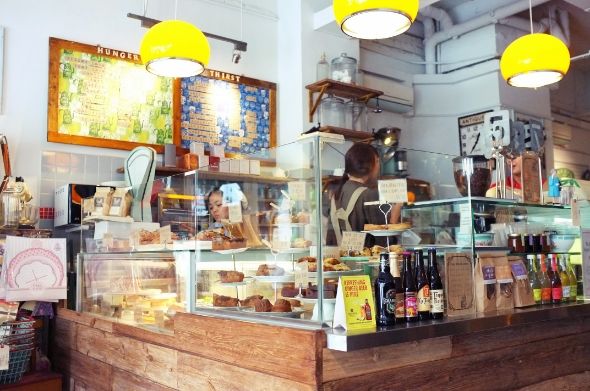 Cocooned within its cool, softly lit interiors with warm friendly staff, there was no lingering signs of interruption from the bustle of the city outside. Just a delightfully warm resonating vibe afloat despite my unaccompanied visit. Lunch there was a treat of hidden gems. Starting with the Bacon and Egg Quiche ($7), this treat of warmed eggy custard between two delicate walls of pastry, comes stuffed with all manner of good things. Perfect touch of seasoning, with the bacon bits providing hints of quintessential savouriness throughout, I devoured this one like a hungry ghost along with accompanying mixed salad on the side.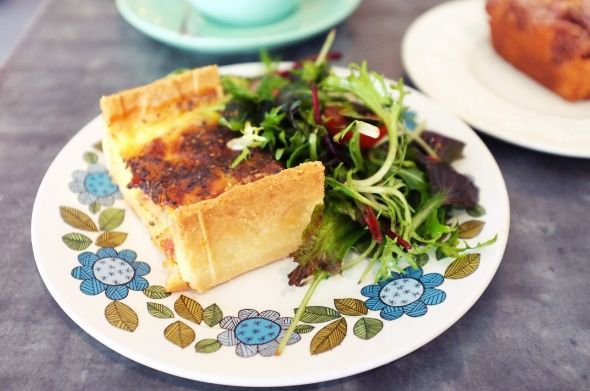 For dessert, I stuck to the comforts of the Apple Cobbler Loaf Cake ($5), personally, I feel that the cake itself could have been a little moister, perhaps the use of applesauce could have enhanced the mix; however, I loved how the crumble toppings were so beautifully crisp. The thin slices of apple interspersed within the cake doing nothing for the overall flavor.

rounding off the experience with a Cappuccino ($5) which was decent, if not one of the better cups that you can find in the west. Only for the lack of better choice.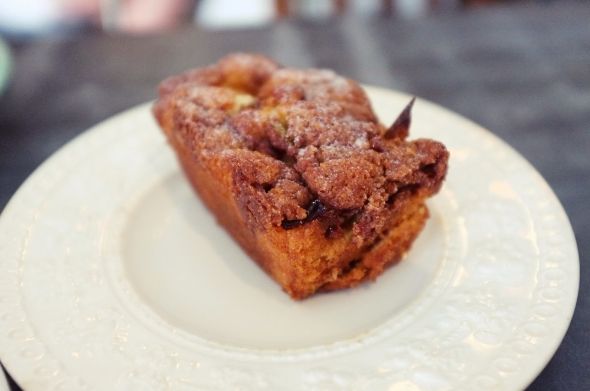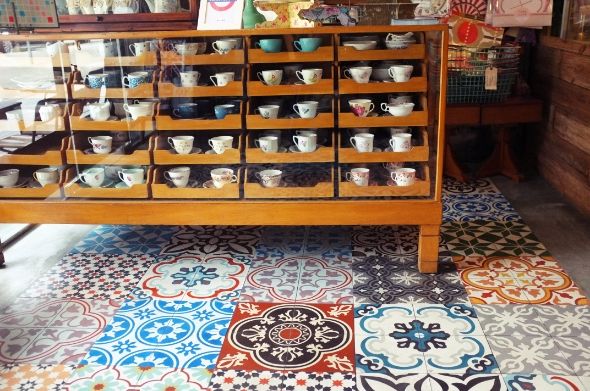 At 3pm in the afternoon on a Thursday, a modest trade was running in a lazy Sunday kind of way. And I'm thinking to myself, 'don't these people need to work?'

In it's defense, Carpenter and Cook pretty much sells a lifestyle, a quaint joint filled with hand-picked vintage furniture which you could use to set your arse on during your stay there; an advocate of a state of happy-go-lucky that is so evident from it's ever-changing menu and home styled bakes. Most, would feel at home here, hence the tight following. Don't believe me, go check it out yourself!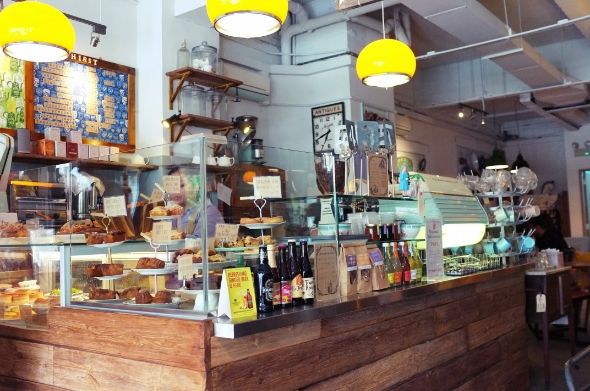 Carpenter and Cook
19 Lorong Kilat #01-06
Tel: 64633648