Jewel Cafe + Bar: OMG
Labels: burgers, cafe, coffee, farrer park, food, hidden finds, pasta, restaurants
·
Posted by

Sihan
at 7/15/2013 05:40:00 am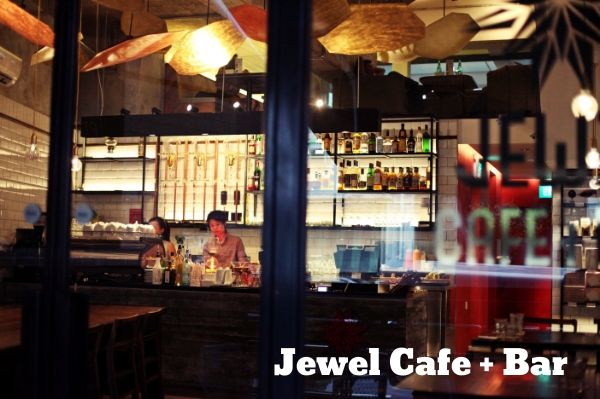 I loved that you were late because that just gave me more time to squeeze some more shots of the place.

My dining accomplice arrived a tad late. Held back by the nasty traffic that curse the Jalan Besar area daily, just slightly before the mad peak hour rush. No complaints of course. I happily settled down at the table with a cappuccino and a magazine which I hastily picked out from the vast spread made available and pondered life's choices. All was peaceful then.

Jewel Cafe + Bar is a second outlet, with Jewel Cafe at Shenton Way shedding the light on to this new establishment. Having had huge success taking the coffee route with the working class in the heart of town, Jewel Cafe ventures out to the more "indie" zone of Singapore to dabble its luck. What is remarkable about the place is firstly, the location - where else do you turn out the black-soaked, Tamil-reigned area, walk a couple of steps and find yourself in a "hole in the wall" styled cafe and bar complete with tinkering warmth and strange modern light panelling overhead? Then there is the food served. At this cafe+bar concept, a full fledged menu of hot meals harbouring around the safe origins of comfort foods is provided. Some not so safe... but with major emphasis on freshness and down-to-earth flavors made right from scratch.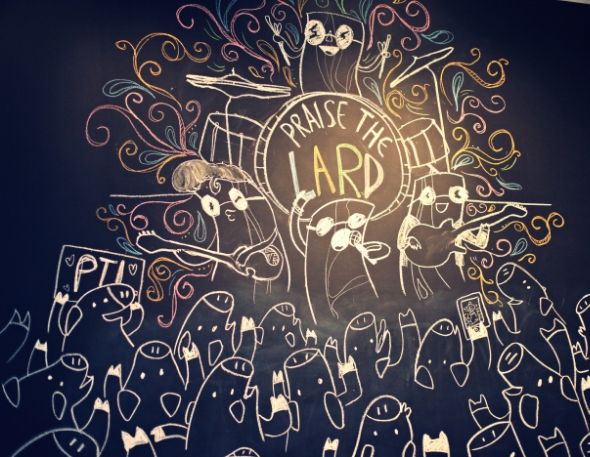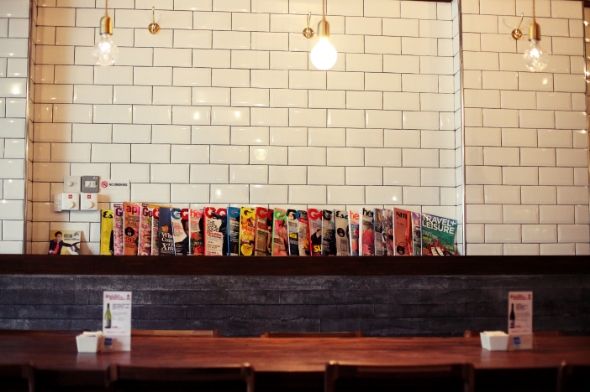 The dish of Umami Prawn Cappellini ($22) arrived at the table a 'hot mess', the bonito flakes atop the pasta revelling in the heat. Grilled prawns, crustacean oil, bonito flakes, Tobiko (flying fish roe), and Umami 'magic dust' made up make up this dish. Sadly it wasn't mine.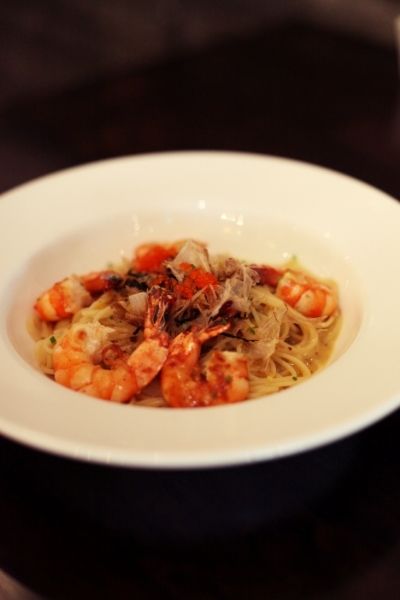 Worth the wait, my OMG! Burger ($20) quickly stole the attention of my accomplice and with cruel intentions, I allowed him to bathe in the green luminance of jealousy for awhile before painstakingly slicing him a portion to taste. He swooned and pouted, my heart sang a little more at my triumphant choice. Fully loaded with crispy bacon, luncheon meat, lettuce, USDA beef patty, caramelised onions and cheese between two deliciously buttered brioche buns, it was indeed a deadly mix. let's not forget the perfectly fried sunny-side egg, the crowning glory of the dish, one that sent an intoxicating meander of yolk, streaming down the sinful tower of glorious ingredients. This dish definitely stole my heart for the night and is one of the top contenders on my ever-growing list of burgers conquered.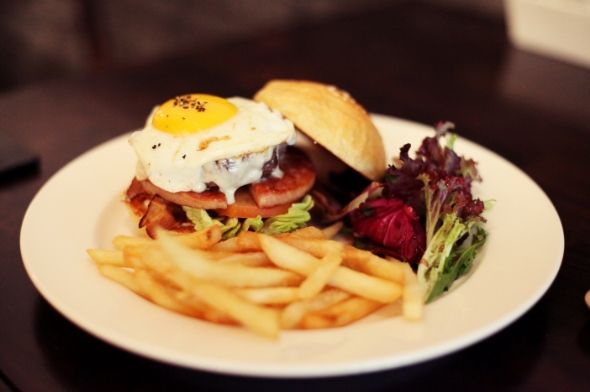 One more look at the heart-attack on a plate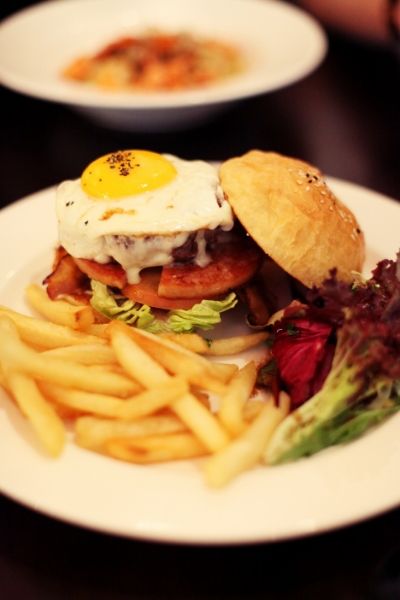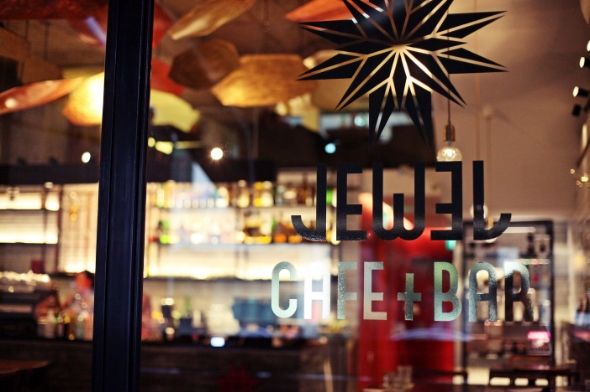 For all your coffee snobs out there, do not leave Jewel Cafe without a cup of artisan coffee. With beans roasted in-house and espresso-based coffee specialities extracted using the Italian state-of-the-art La Marzocco Strada machine, you will surely be in for a treat.

I'm so checking out the uber chic loft level the next time round!



Jewel Cafe and Bar
129 Rangoon Road, Singapore
Tel: 6298 9216
Facebook: https://www.facebook.com/JewelCafeAndBar