SPR.MKRT: Supermarket sans the vowels
Labels: Bread and Butter Pudding, cafe, chiffoncake, desserts, hidden finds, pumpkin, soup, tanjong pagar
·
Posted by

Sihan
at 7/07/2013 11:24:00 pm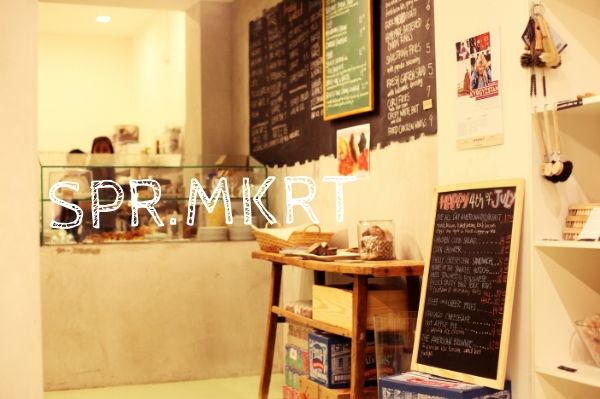 This cafe-cum-retail space boasts an atmosphere of conviviality, and I was hoping that its food doesn't fall short behind this spirit. Named SPR.MKRT, I was first befuddled by it until I realised it was nothing more than the word "supermarket" with the vowels extracted out; undeniably, it is a rather cool monogram for an up-and-coming establishment in this well-trodden zone.

After reading numerous reviews, I was expecting a crowd no less on a Wednesday night, strangely, what I encountered was only a thin whisper of guests that passed through the kitchens that night, most of them settling in the calm private interiors of the cafe with work in tow and a cup of joe. Perhaps the cafe sees the most traffic come lunch time and during it's more popular weekend brunch periods... , I took this opportunity to go trigger crazy.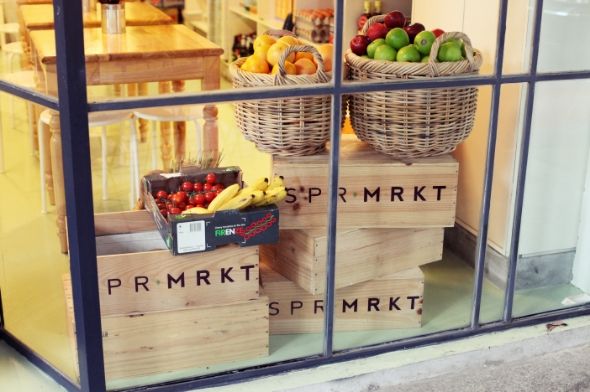 Visiting the cafe with Li Tian of Dairy and Cream (whom I got to know from a recent Food Panda media invite session over at Chili's), we seamlessly devised a plan to attack the desserts for dinner. Pity there were only two to choose from that night, hence our choice to do both complete with a soup to share.



The Azuki Vanilla Chiffon was a bit of a let down, at first, when we were presented with a dried piece of cake that we suspected was portioned out much earlier in the day and left to sit out on a plate prior to being served to us. After a subtle prompting, we were then offered another fresh piece, sliced and portioned from the centre of the chiffon cake. This in all honesty, fared a little better, it's large aerated pores holding in a little more moisture than the former. Taste wise, we enjoyed the thin wall of azuki cream enveloping the sponge and yearned for a higher ratio of cream:sponge; that aside, the dessert was rather forgettable.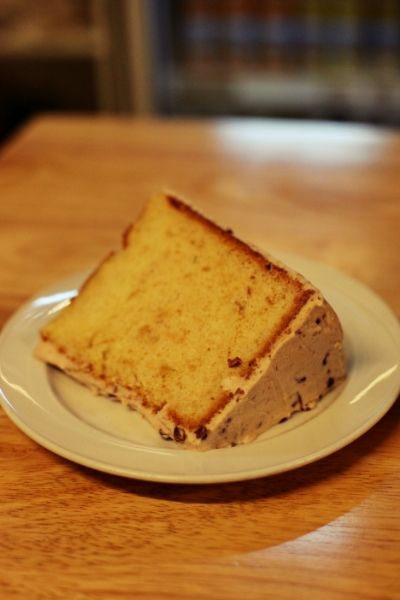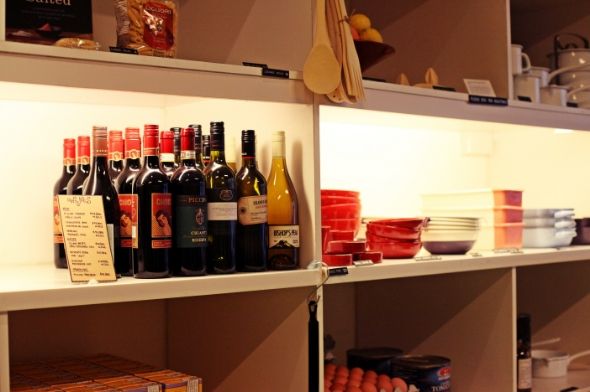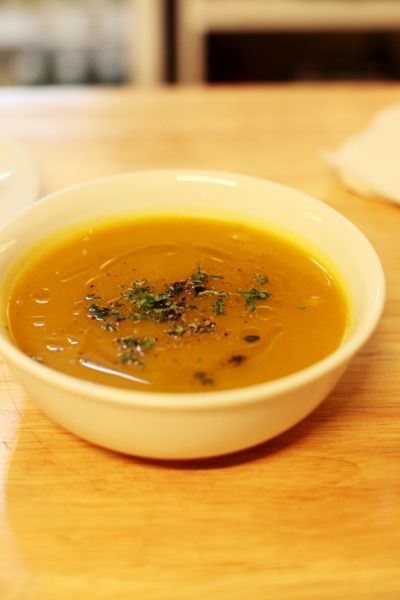 Available that night was the Curried Pumpkin Soup ($9); the result of this combination leading to a confusing blend of flavors on the palate. Mostly, our sense were assaulted by the strong powers of the pepper added, and strangely, not the curry. The sweetness of the pumpkin that my taste buds strained to attain a familiar grip on was washed out completely by the overwhelming use of vegetable stock and the jarring layer of oil floating on the top. It was a frustrating attempt at making a pumpkin soup that failed to deliver in terms of texture and flavor.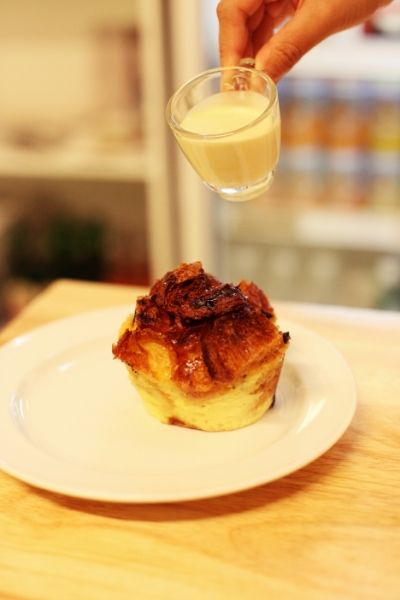 Saving grace of the meal had to be the Bread and Butter Pudding ($6.00) which came with a minuscule pitcher full of damm good vanilla sauce on the side. The pudding, a blend of varying textures throughout, crisp, nicely browned edges near the top and a moist, chocolate chip studded centre. Comfort food at it's best.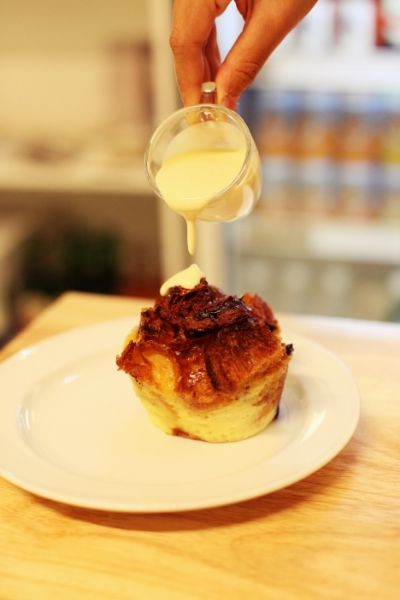 That being said, I probably wouldn't be planning a revisit very soon. My advice to the rest of you who are, check out their website for daily specials should you want to check out a specific menu item.



SPR MKRT
2 Mccallum Street
Singapore 069043
Hours: 8am-9pm (Mon-Fri), 9am-4pm (Sat)
Tel: 6221 2105
Website:http://www.sprmrkt.com.sg/