Chili's Central @ Clarke Quay:
Labels: clarke quay, comfortfoods, food tasting, foodpanda, media event, mexican, restaurants, the central
·
Posted by

Sihan
at 7/11/2013 08:28:00 pm


Food Panda and Singapore Dine have partnered up to provide Singapore with the largest delivery service on local shores. To mark this momentous announcement of the collaboration, a launch event was held at Chili's Central @ Clarke Quay and yours truly received an invite!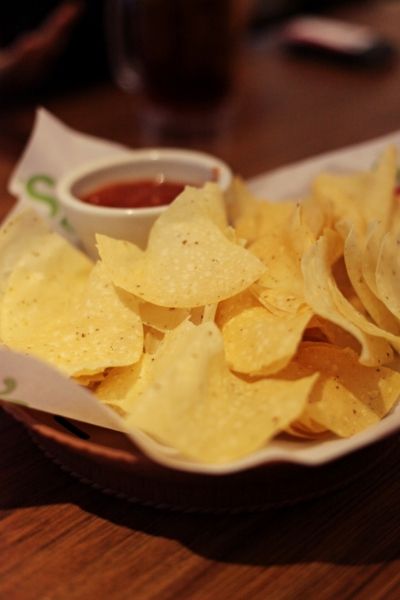 Frankly, mingling isn't my strong suit so I chose to settle down along the padded booth seats with a San Miguel in tow. Soon after, I was introduced to two other food bloggers from Piece of Cake and Dairy and Cream whom I got acquainted with swiftly. Thank goodness for that. Surrounded by a special blend of politisse with a soupcon of obsequous grovelling all around, I was grateful for the company of my new found friends who like me, zoomed in like eagles over the food.

We were treated to a starter dish of warm and crispy tostada chips with flavourful house-made salsa on the side. Perfect dish for the peckish. The freshly fried chips, light and extremely thin yet resilient enough to scoop up the tangy salsa. I appreciated that these chips did not reek of old re-used oil.

Then next up came Big Mouth Bites, mini renditions of beef burgers with ground steak beef patty, apple smoked bacon, cheese and ranch dressing. As much they looked good on the platter as the server made his rounds, ringing the crowds and prancing through the human obstacles like a ballerina; this dish was less than stellar. The patty was dry and clumsily seasoned, overworking the meat resulting in a texture similar to a Macdonald's sausage patty.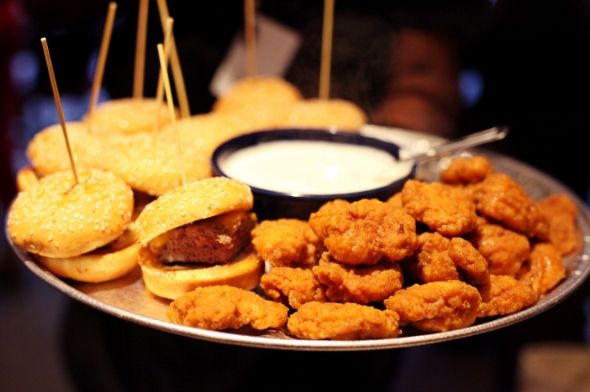 If there was one comment about the food that was clearly palpable throughout the line-up of dishes that night. They were all overzealously salted. Perfect if you're downing a couple of beers along with your meal.

The Boneless buffalo wings, essentially golden nuggets of chicken breast battered and deep fried and served with a cool blue cheese dip fell prey again to the spells of the salt over dosage. On a hindsight, these were exceptionally moist and succulent despite it's breast meat beginnings.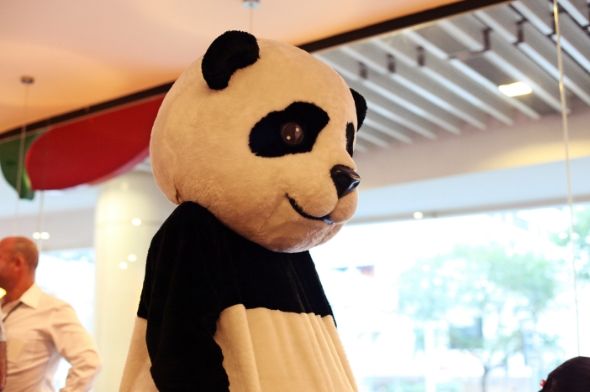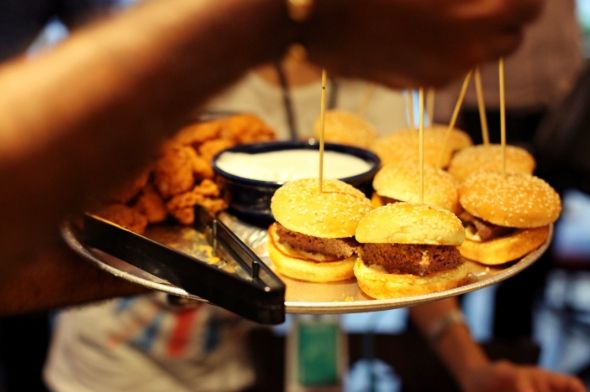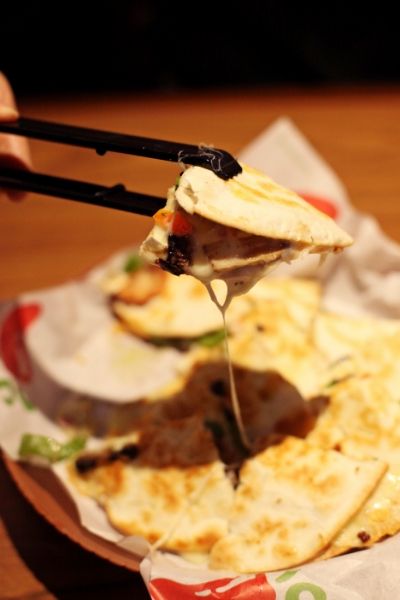 Moving on to the better dishes of the night, we were presented with the lovely Club Quesadillas, a melted orgy of chicken with applewood smoked bacon, fire-grilled corn guacamole, grilled onions and peppers. Eaten alone, this was a gorgeous exercise of purity in flavors. But eaten with a shy smothering of jack cheese and ancho-chile ranch dressing, this humble looking Mexican fiesta attained a whole new level of piggish indulgence. I wanted to hog this dish so badly.

Equally tantalizing, the Southwestern Eggrolls looked spectacular with its colourful medley of smoked chicken, black beans, corn, jalepeno jack cheese, red capsicum and spinach all within a crispy flour tortilla. Scoring in terms of presentation, I fell in love with the eggrolls, the little spoonful of avocado ranch sauce over the top resulting in a riotous mouthful of crispy, soft, crunchy and savoury goodness all at once.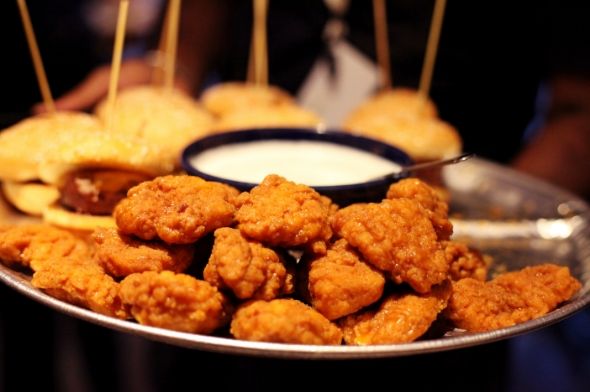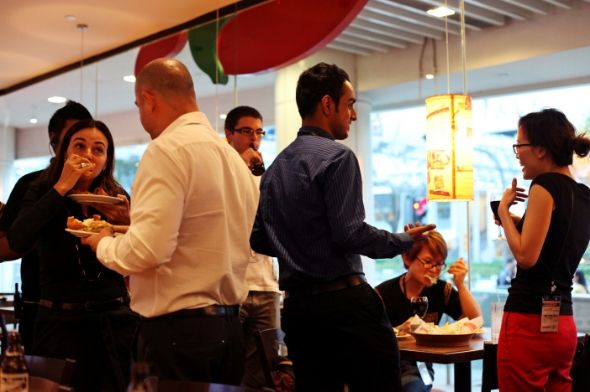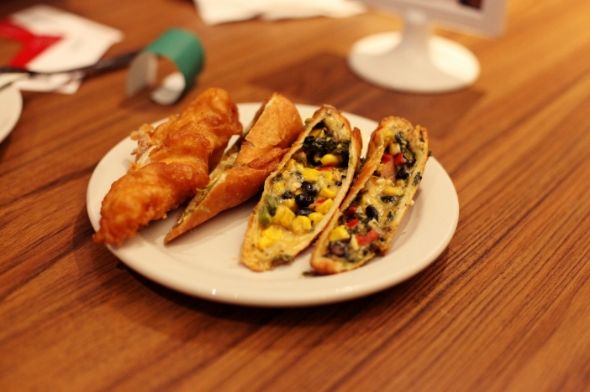 Chili's Central @ Clarke Quay is a good place for hearty American food, some Tex Mex style and others of more traditional origins. A good place for a chill-out night with close friends over simple food and couple of margaritas to match.

Thank you once again to Antoniya and the team of Food Panda for the generous invite. (You can read about my experiences with Food Panda here)



Chili's
(The Central)
#01-18, The Central,
6 Eu Tong Sen Street
Website: http://www.chilis.sg/