Color me with the shades of wild honey
Labels: food, restaurants
·
Posted by

Sihan
at 3/30/2011 11:46:00 pm


A second visit.

A 'banishment' to the bar stools. A relinquishing of higher heights and differing perspectives.

A runny nose.

A plate of gorgeousness. An angel like lover.

Wild honey colored my delicate soul. splashed it with buckets of rainbow like paint in a dazzling spectrum of patterns. I'm smitten again.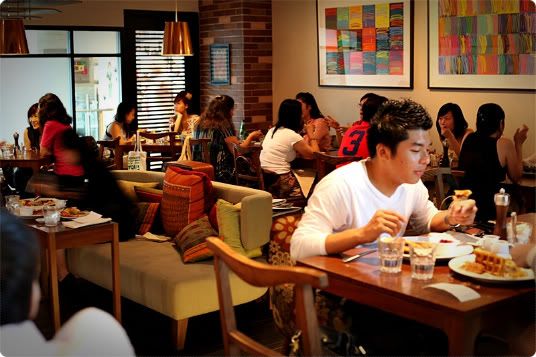 Weekday breakfasts at it's best. Pacing slow luxurious steps across the wooden floors.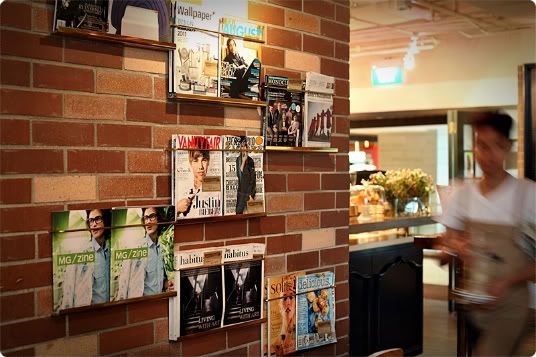 The Canadian Breakfast, thick and tall pancakes, crisp bacon, blueberry jam and Pure maple syrup. Nothing out of the ordinary but still a titillating experience for the mundane diner.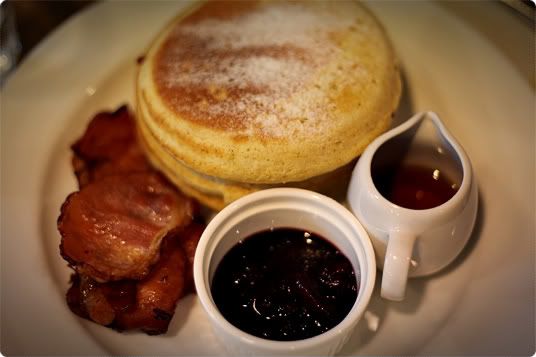 My slightly more adventurous option of Mexican breakfast complete with burrito filled with cheese,hash, scrambled eggs and spicy chorizo. Complete with a saucer of guacamole on the side. This was sure to be a winners breakfast. *burp*




Wild Honey
333A Orchard Rd
238897
6235 3900