Soothing the rippling effects of those cravings
Labels: food, restaurants
·
Posted by

Sihan
at 3/15/2011 08:58:00 pm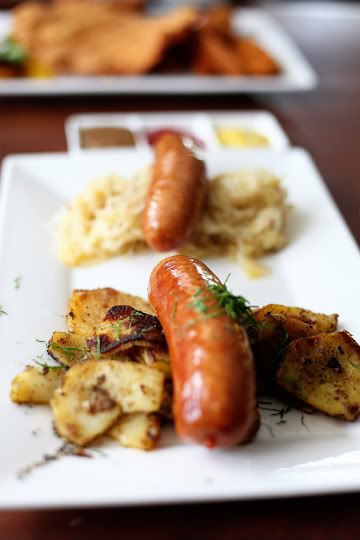 In order to do so, we headed down to Brotzeit for some true blue German fare.

We're talking sausages and Sauerkraut here and a huge piece of pork schnitzel thrown into the festivities.

Since we were having lunch, we saw a couple of lunch sets on advertisements throughout the facade of the dining area and decided to sample one just to test it's value. By golly, the broccoli soup,as unappetizing as it sounds, was spectacular with the savory pieces of Gruyère cheese providing that extra kick. A tad salty overall, but still a keeper in my food dictionary. Spy those pink cubes scattered through the soup, yummy poached salmon. It's a treat!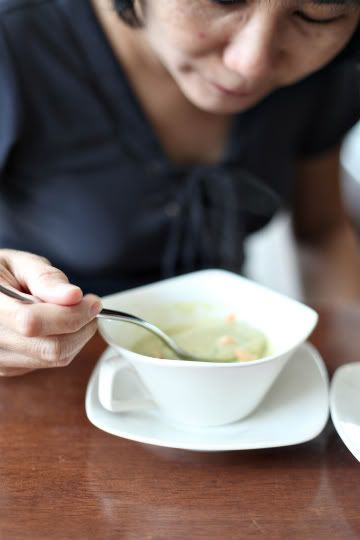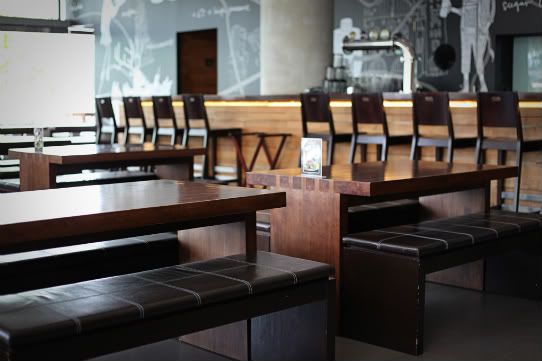 The chicken schnitzel was all but a little disappointing. Tender pork pulverized till a thin slab of meat. Little seasoning and meager character. Saved only by the menacing appearance of red hot wedges on the side. Those were truly good, I must add. The sausages as usual were excellent and the Sauerkraut stewed to perfection done-ness. Sweet yet robust with the flavor of juniper. Watch it.. I'm drooling again.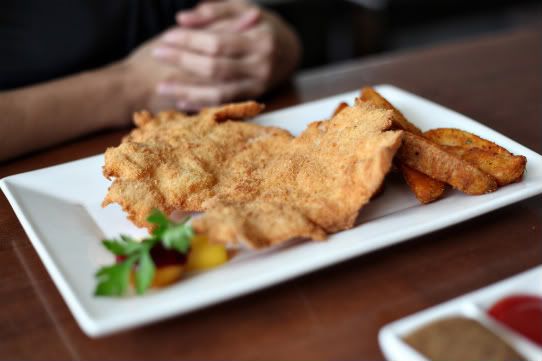 Brotzeit German Bier Bar & Restaurant

VivoCity, 1 HarbourFront Walk,
#01-149/151
Singapore 098585

Tel: (65) 6272 8815




on a parting note, here's to unconditional friendship.

Lay your anchor down and let me wrap my arms around you...