Cowabunga
Labels: food, pasta, pizza, restaurants
·
Posted by

Sihan
at 3/23/2011 07:48:00 pm


Located in a unusually sleepy part of Bukit Timah Road, just a turn up from the ubiquitous gas station into Binjai Park, Peperoni Pizzeria ( a new effort from the Les Amis Group) awakens the snoozing neighborhood with it's larger than life presence and the rowdy family crowds drawn in with a dreams of crisp Italian dough.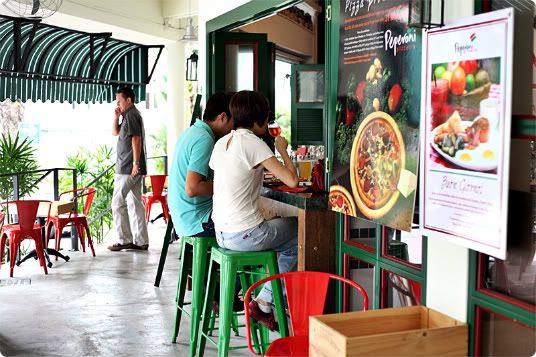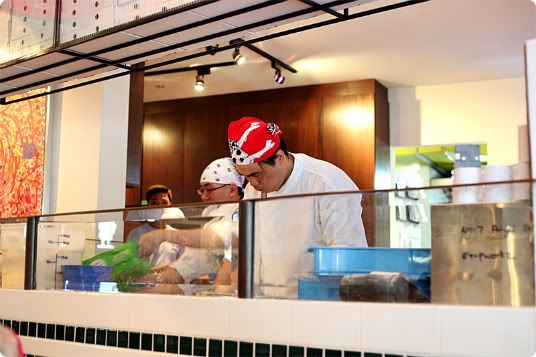 the magic that goes on behind the counters.



Throughout my two trips to the restaurant, I've gathered a rather fanatic kind of respect for the kitchen produce. Even though pastas were not the mainstay of this casual eatery; they were unsuspectingly good. Tried, tested with sauce stained lips and a smirk are the frutti da mare (seafood and truffle) and the pasta Funghi & pollo. Lovely and rich pasta dishes belted up with an attitude and great flavor to boost.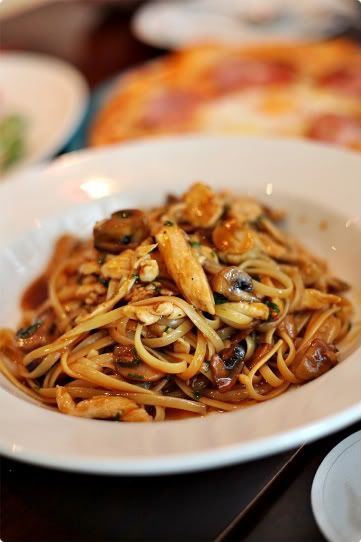 Moving on to the main attractions, the pizzas were a hit at the table even with the discerning grandmother being the head judge of the council. With a silent nod and a quick nibbling motion, we gathered that the pizzas were a winner and proceeded to devour the buggers. Here we had the 12 inch Pancetta as well as Four Cheese pizza; of which my scale of liking tilted slightly to the latter. Thin crusted with an interesting topping of Italian smoked bacon, cheese and sunside up egg; it was a sight that garnered many stolen breaths. And the flavors just made you want to chain devour piece after piece of this calorific beauty.


The many smiling faces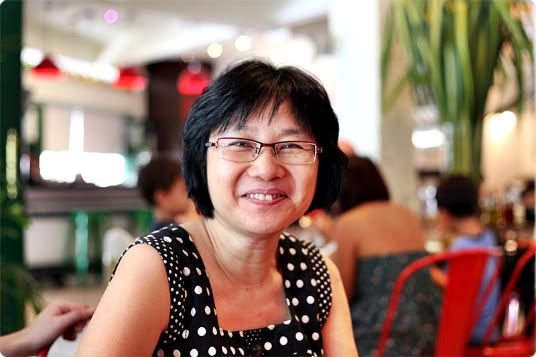 Desserts were a delightful attempt to prolong the experience of sitting in this cheerful ambient place. But of course they brought more smiles along with their sweet roots.




The all too standard tiramisu (very family friendly version with a sparse amount of liquer present).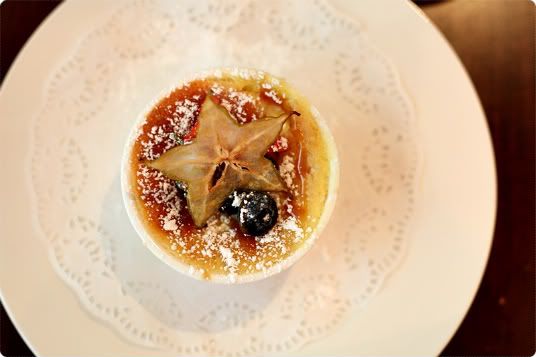 The more non-pareil of the pair, the Sformato - Oven­baked ricotta cheese & lemon
cream in hazelnut caramel sauce. This dessert really titillated the taste buds with a playful note of added cheese to the already saturated meal but in the lightest most ethereal form possible. Think something like a bread and butter pudding with hints of lemon interspersed in between the soft custard composed of baked cheese. This dessert is seriously worth a try despite it's rather hefty price tag.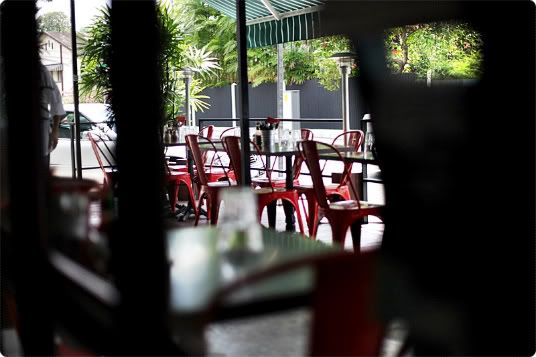 Peperoni Pizzeria is by far my favorite pizza joint at the moment. Opening my eyes to realms of thin crust pizzas at decent prices baked to perfection with a selection of fresh ingredients scattered over the tops. Now I'm ravenous for more!



Peperoni Pizzeria (Binjai Park)
7 Binjai Park, Singapore
Tel: +65 6463 7800