Treats: Tarafuku Japanese Buffet
Labels: food, restaurants
·
Posted by

Sihan
at 3/09/2011 08:07:00 am


I had loved the turned over japanese umbrellas gracing the ceilings. cliché, I know. But they made delightful subjects. Muted lighting, provided for.

Tarafuku Japanese buffet, a restaurant by the Tampopo group appealing to the buffet instincts, whims and fancies of hungry Singaporeans. Clever move I must say as who can resist a mainly ala-carte buffet menu featuring the likes off many Tampopo regular dishes? With such a concept, diners were reeled in like fish to a comparatively larger bait.

easy to say, I was one of them.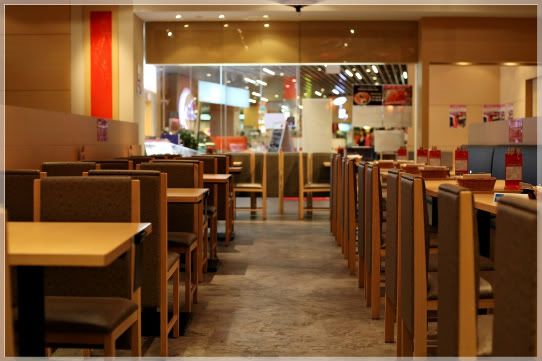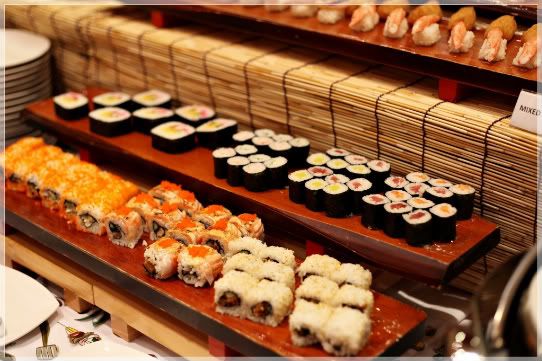 Priced at a decent $25.80++ for a weekday dinner, we attacked the black big shabu shabu and kicked up the dust around the food circle several times. The must-tries include the Alasakan crab, sushi, fresh sashimi (which gets replaced quite often, the variety is rather surprising too might I add), hand-rolls, and yakitori sticks (please exercise a bit of judgement, not all were nice.)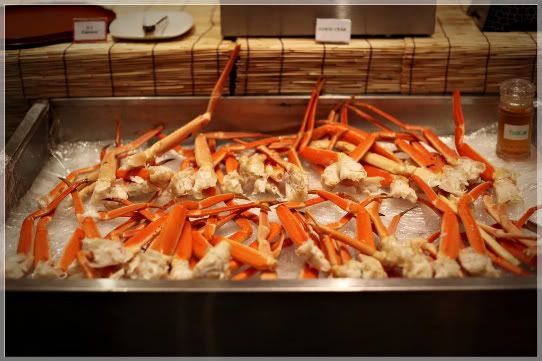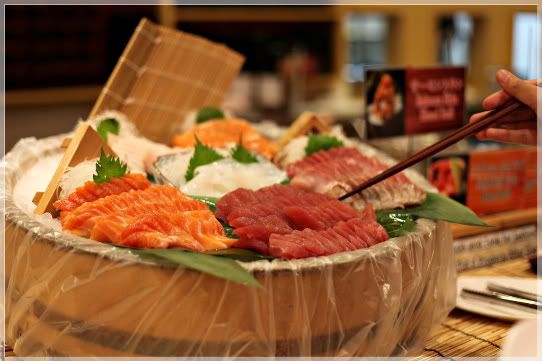 Despite it's small buffet territories, Tarafuku manages to deliver quite an astounding range of cuisine, from japanese curry rice to beef terriyaki and even to Ramen (cooked upon order only, signalled by the clipping of a peg at the counter). Everything is worth a try, a bite, but remember to leave space for seconds, only for the favorites.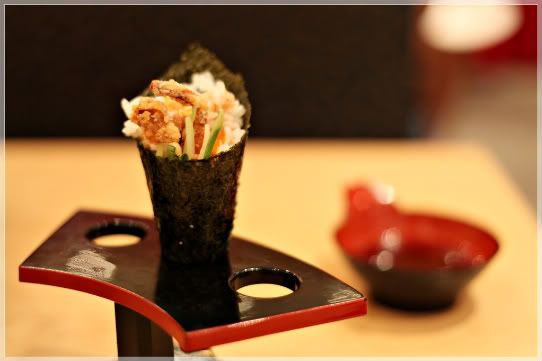 Mine would have to be the tasty egg. A seemingly simple hard-boiled egg on the outside with a molten magma center a lovely shoya flavor infused throughout. I took doubles... *groanz*, what a sin treat!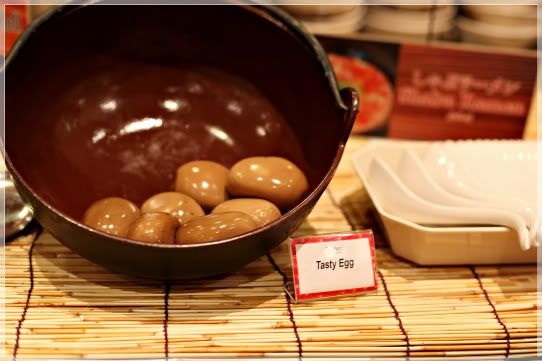 Tarafuku Japanese Buffet
313@Somerset
B3-31/34
Reservations : 6634 0889



It was the 20th of Jan.

It's the first kiss,
it's flawless
really something.

It's fearless