Eating out: Hand in Hand Beijing Restaurant
Labels: food, restaurants
·
Posted by

Sihan
at 6/13/2011 12:44:00 pm


I should have never met you.




Now my heart beats with a resounding yearning for the fatty cuisine. A cruel addiction.
The pork slices, there was something magical in the confluence of fats and lean meat in each silver. The dip, providing an alchemy of myriad textures and flavors, the pinch of garlic, the nutty flavors surfacing from the addition of sesame oil and the spiciness of chili oil. It take a whole lot of man to resist slurping up the gravy, held back only by the fear of early onset of arteriolosclerosis.

Where were we again? My brain encountering a resurgence on its neuron endings. Boy, was I tired. The middle of little India, that's where we were placed, yet uncannily in a Beijing restaurant, a shrine to the porky animal with an equally provocative name. Hand in hand. Shucks.. what am I thinking. It was 9 15pm and the crowd in the restaurant had faded to a glimmer of its former glory. Now there was only you and I left in the restaurant, tucking into the food as though a famine had strike.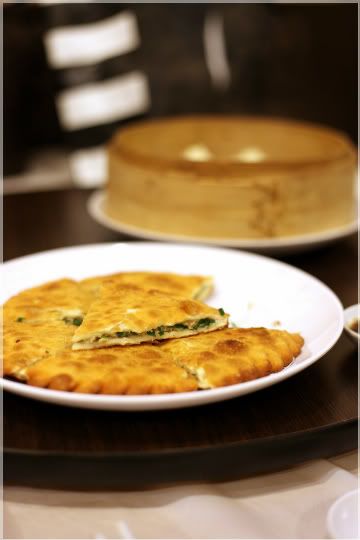 Next up, the chive pastry arrived, a good sized 8 inch pizza like entremets with a generous slathering of chopped chives and marinated pork. I adored the pastry, the inner portions yielding to the juiciness of its contents, displaying a more chewy texture whilst the outer crust, retaining its crisp curry puff like appeal. Opening up it's jaw and with a swipe of oh-so-good chilli sauce, this was a terrific rendition of 'Chinese pie'.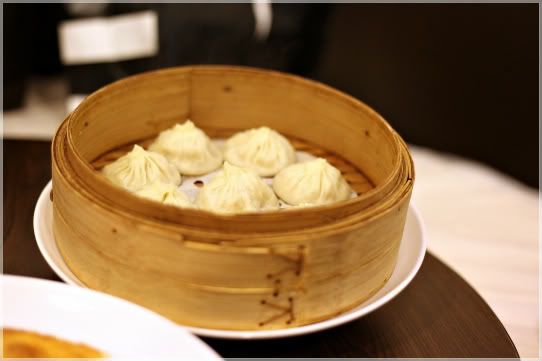 Then the xiao long bao came along. Earlier on, I had witnessed the immediate activation of a squad of craftsman as they got down to making the little pillows of ecstasy once our order was placed. With it's translucent skin and hot soup within, I took a bite off the top before drawing in the soup with a gentle clasp of the lips. Yum. It was good, though not as sweet and flavourful, still good. The meat inside crumbled to bits with the gentle prodding of the chopsticks. I'm not sure whether it was a good sign or not, but I relished in anyhow.

The restaurant closed shortly after we left. The waitresses bidding a sweet farewell. I had dreams about xiao long baos that night. The next morning, my breath yielded to the might of the garlic stench. I was head over heels in love.



Hand in Hand Beijing Restaurant
141-143 Jalan Besar
Singapore 208859

http://www.handinhand.com.sg/